Shopping cart
Device technology
Device options
Software
External sensors
Test trailer
Pumps & Compressors
Gas flares
Gas venting pipes
Disinfection
Connection accessories
Test accessories
Charging technology
Transport & Storage
Accessories
Operating instructions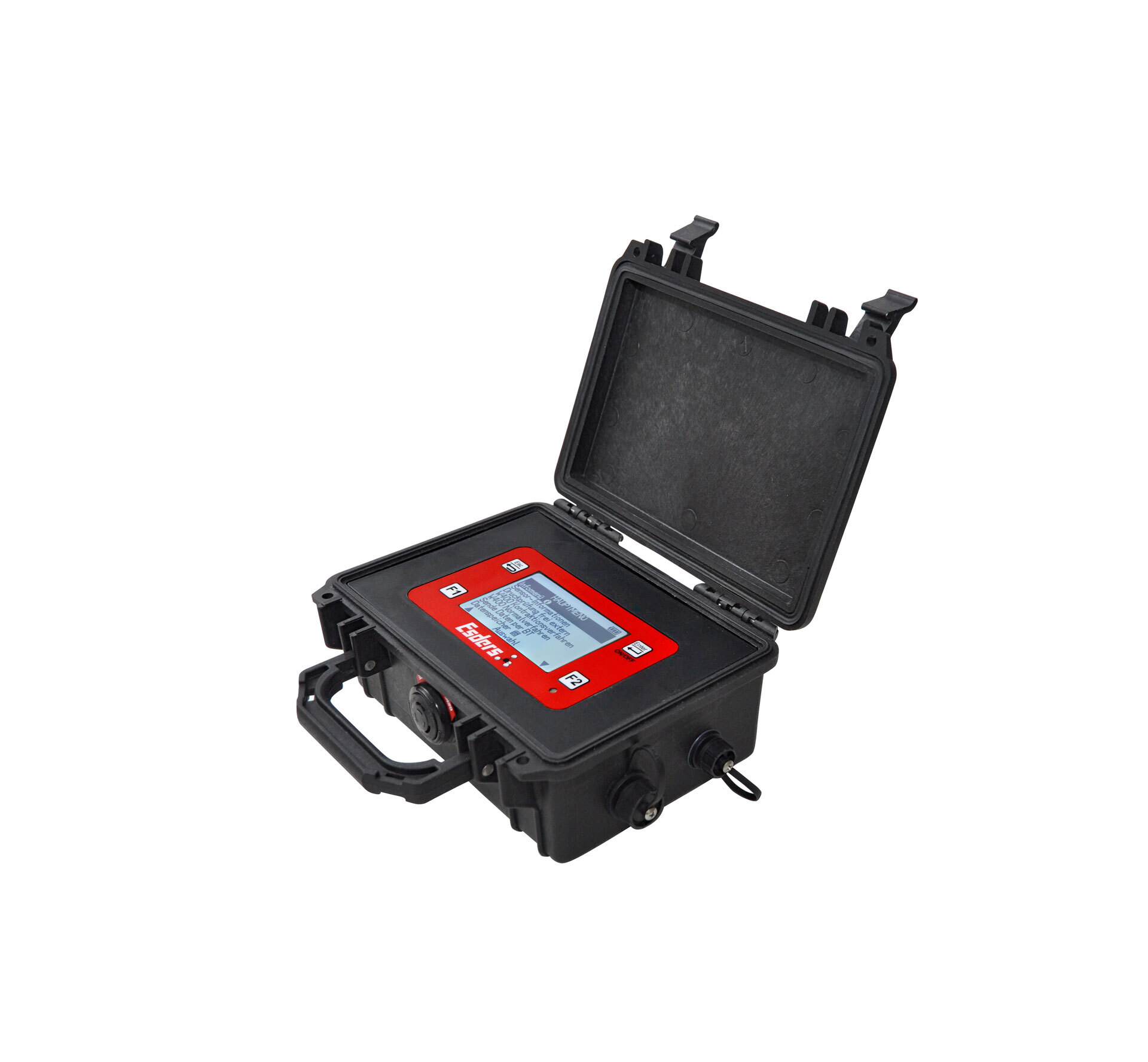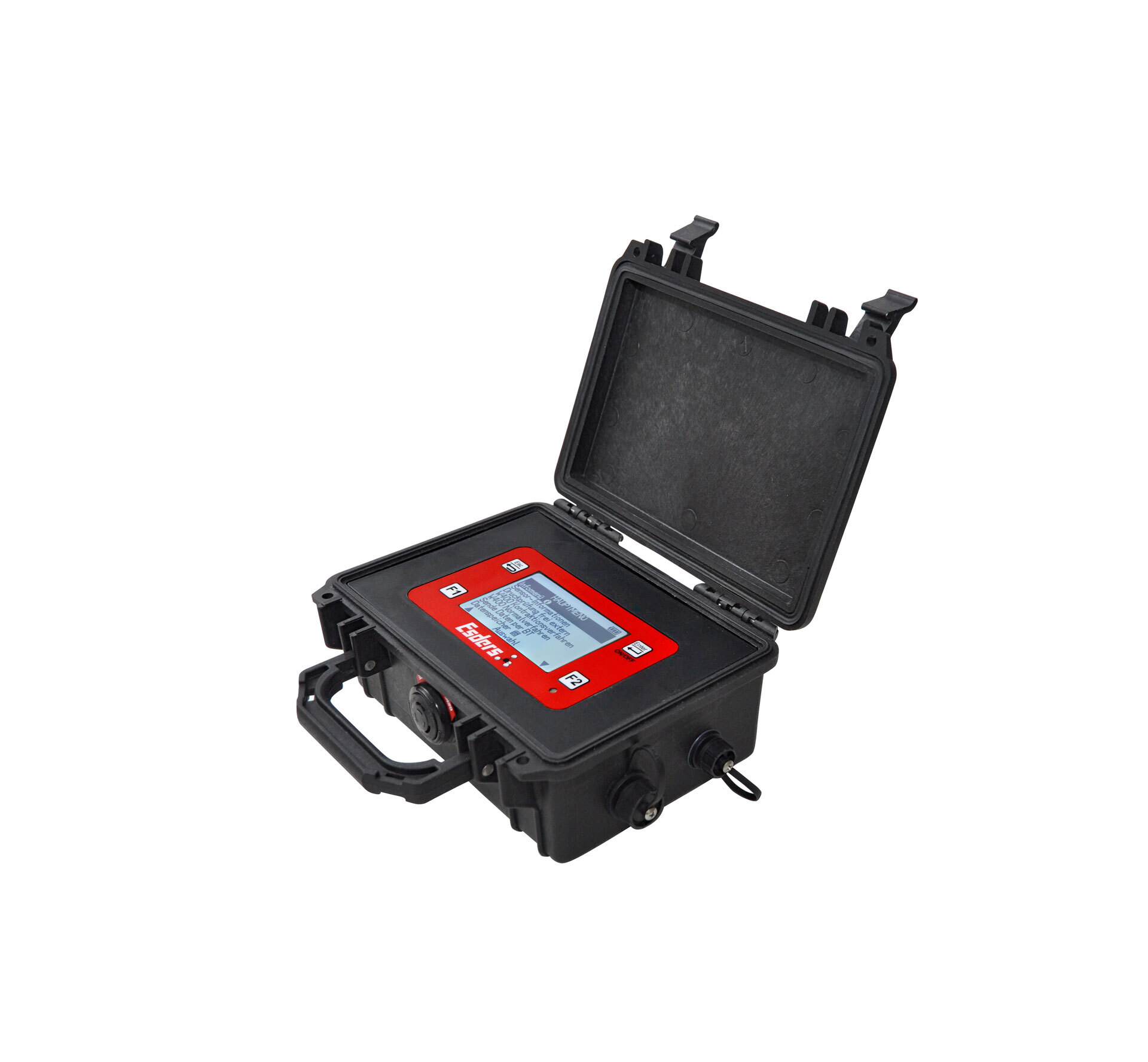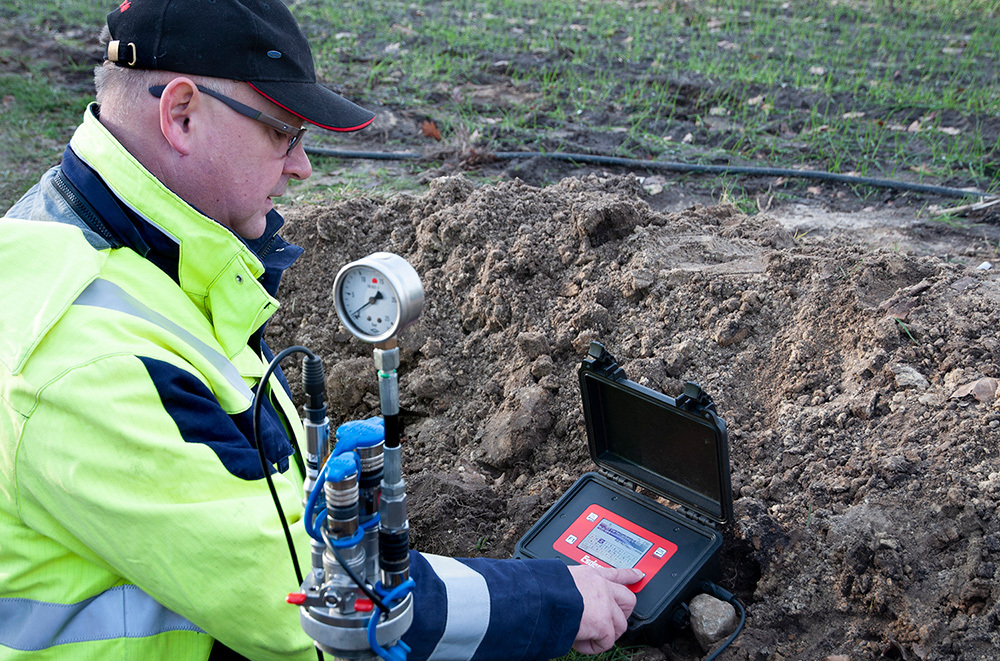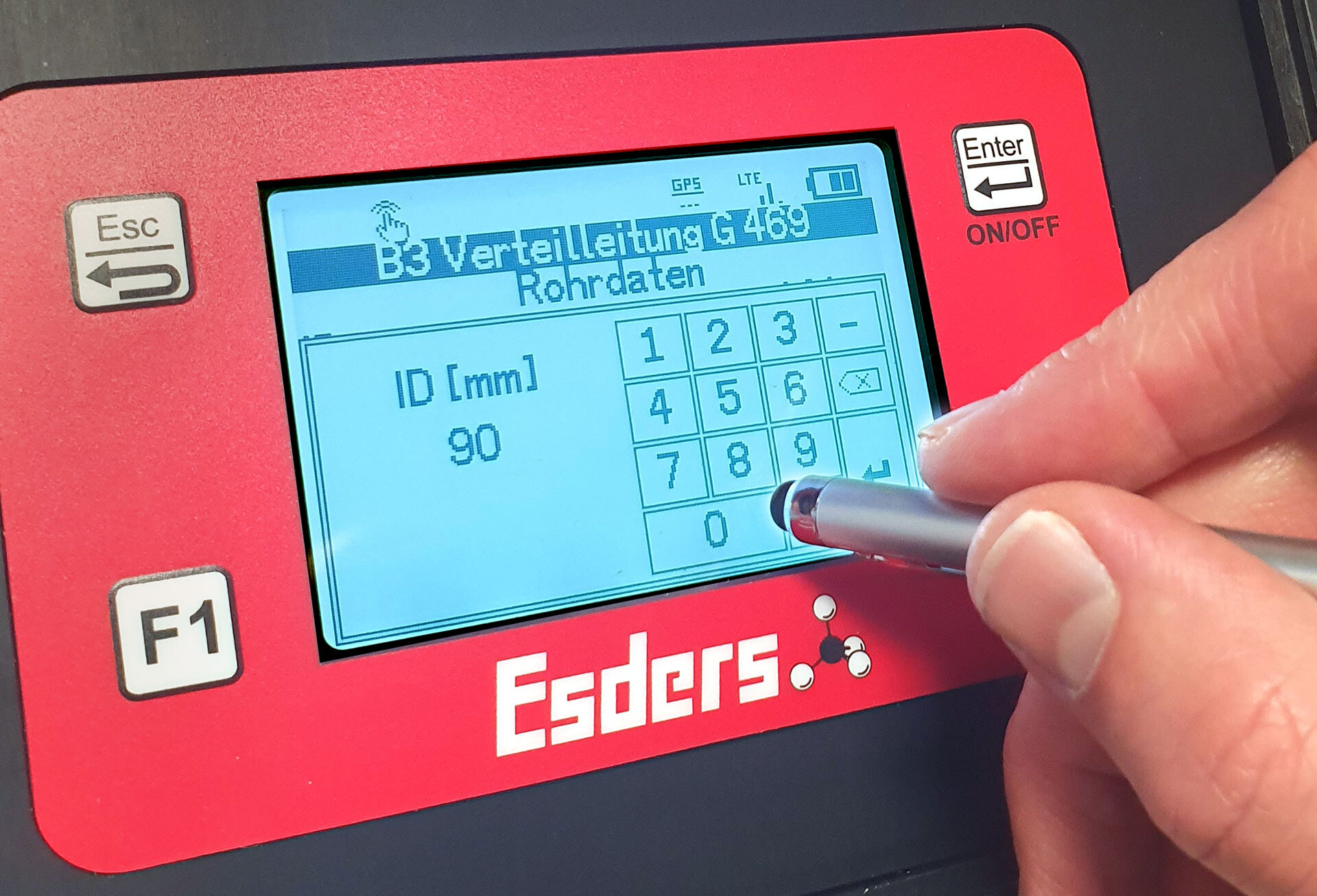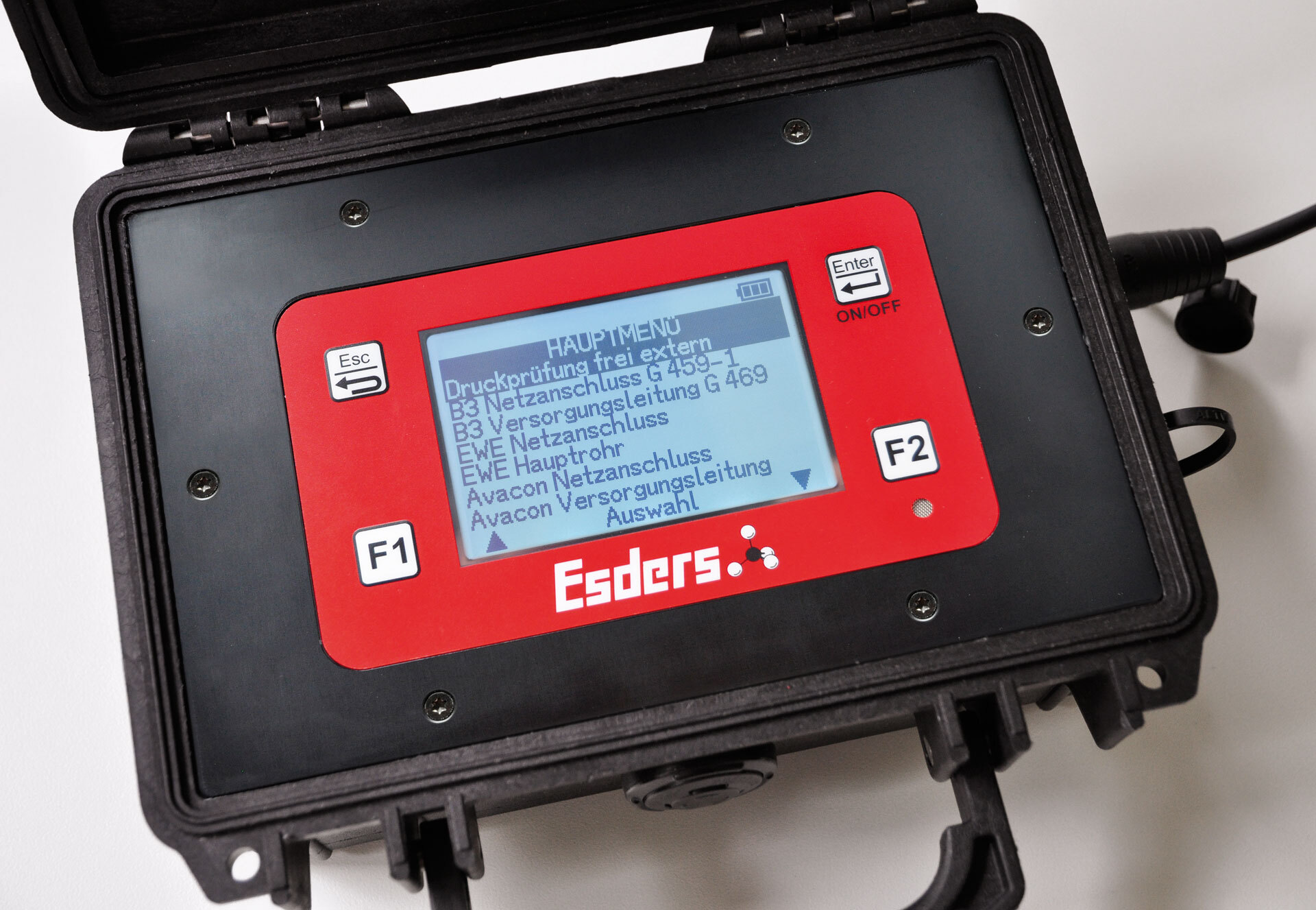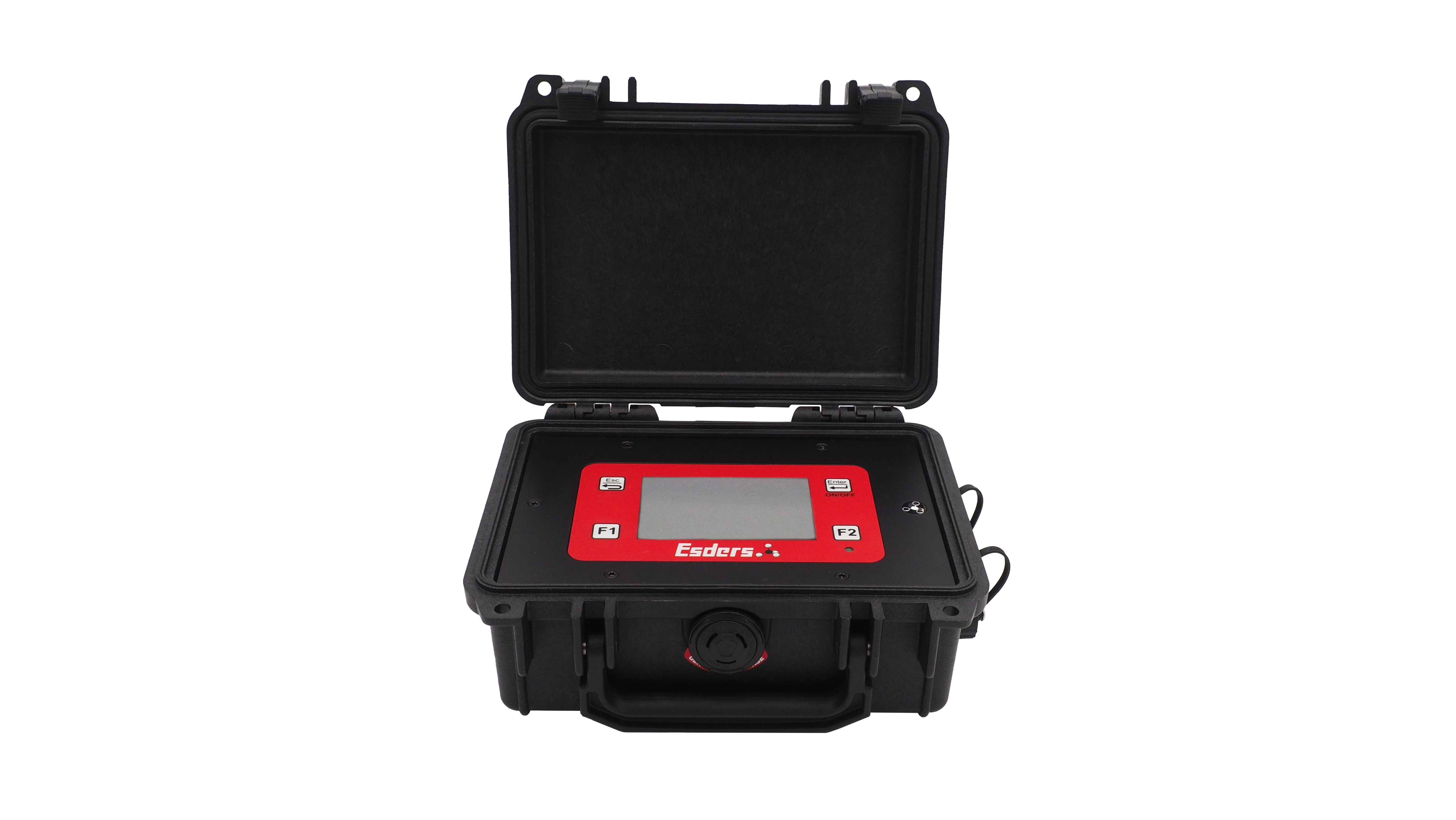 smart memo – 221200
Electronic pressure test case for pressure tests with connection possibility of up to 5 external pressure or temperature sensors. – the test procedures are menu-guided and can be carried out with simple Data entry dialog – a freely programmable pressure test is included – optional test sequences for gas and water tightness tests e.g. according to DVGW, ÖVGW, EWE, Avacon, WEVG. – a subsequent addition of test sequences is possible easily – large, illuminated display, even in direct sunlight easy to read – Data entry and signature via touch display and foil keys – Stylus for the touch display included – Data memory for hundreds of measurements, depending on test sequence – Communication via Bluetooth for update, data transmission, printer – LTE / GPS module (optional) – robust case (IP 67) – Operating time approx. 200 hours, extension with power supply possible from outside Dimensions: 220 x 90 x 168 mm Weight: approx. 1450 g
Prices for customers after registration
Select the required device options for your device here.
Description
We make pressure tests on gas and water pipes smart!
"The smart memo marks an evolutionary technical leap towards completely new functions and possibilities that the new pressure measuring system offers and will offer." Bernd Esders
We take the lead!
Handle the same task and save time with the smart memo! Because time is money! The new smart memo pressure measuring system offers many advantages over its predecessor. By connecting several intelligent, interlinkable sensors, it is possible to simultaneously measure and document temperatures with high precision via the ground spike and contact sensor. The new smart function "Dynamic Pressure Test" automatically allows optimised pressure tests during the adjustment time with significant time savings.
Compatible with a multitude of intelligent external pressure sensors, it enables all pressure tests according to DVGW G 469 and W 400 (DIN EN 805) with only one device. Users can equip the smart memo with the software and sensors they need as required. Later required updates, functions and test sequences are simply downloaded online.
The big advantage for you is that the upgrade can be carried out completely automatically from your desktop.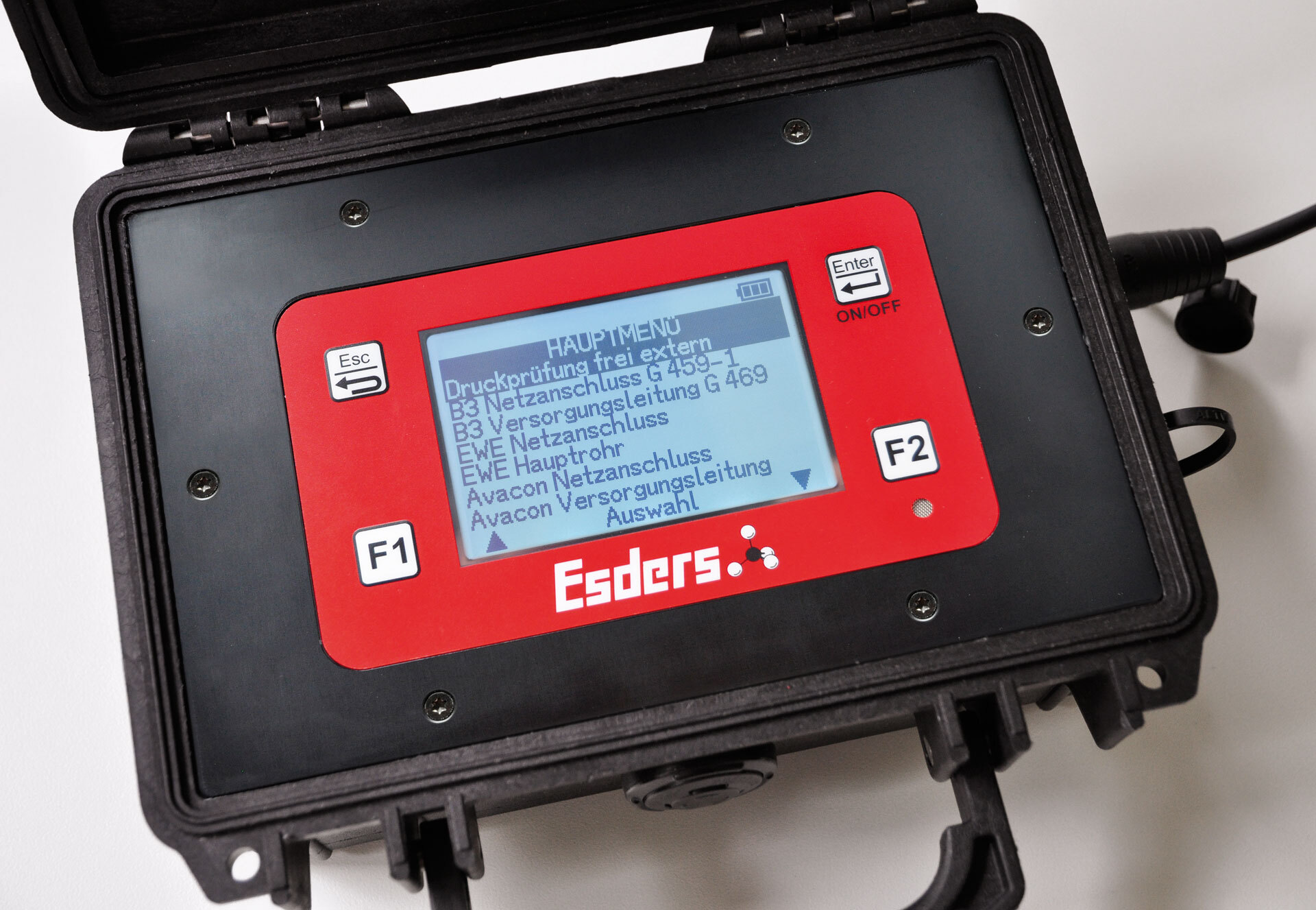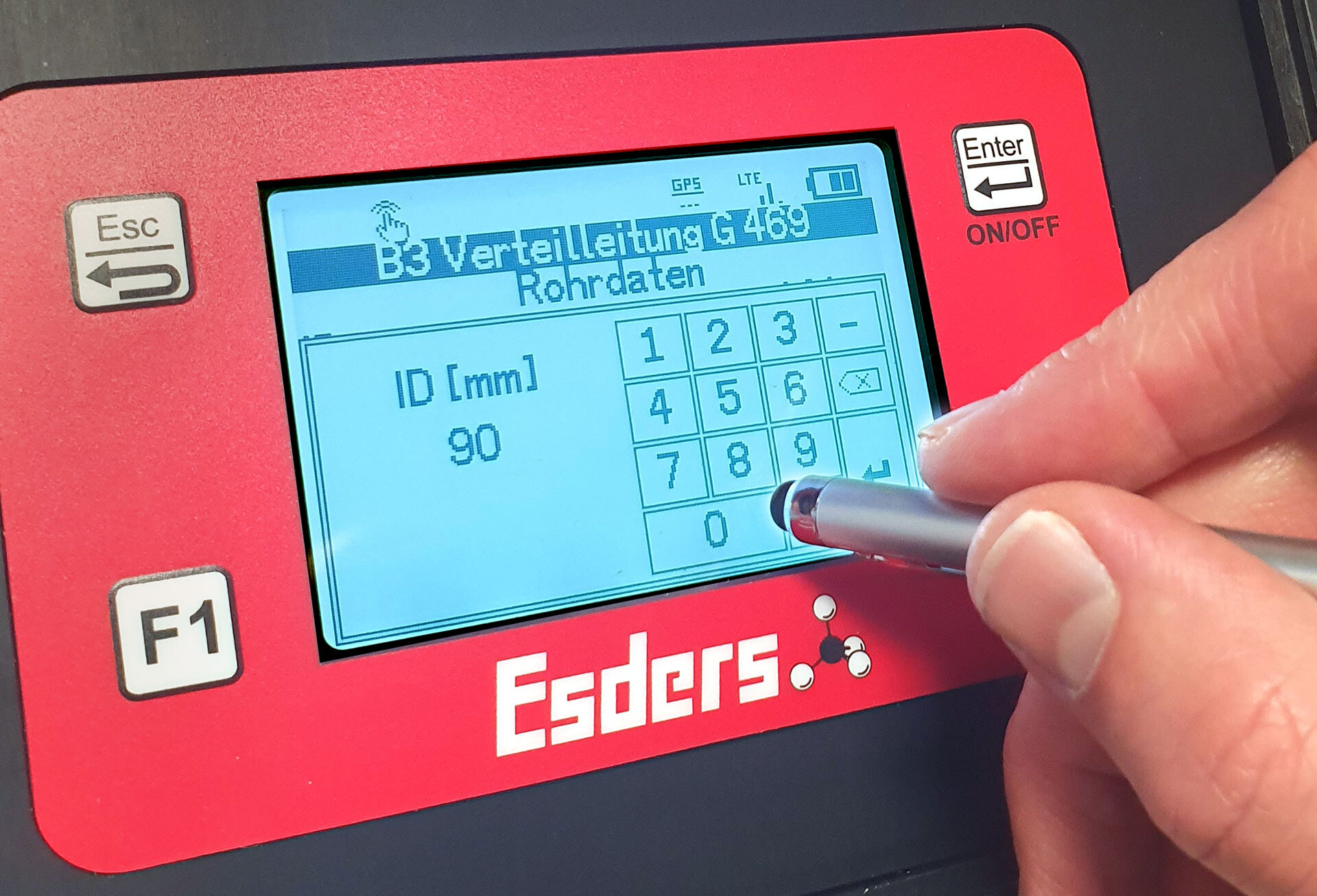 Features
small and handy – half the size of a DIN A4 sheet
dynamic pressure tests with optimised adjustment times
intelligent, interlinkable temperature and pressure sensors
enlarged display with touch screen function
signature on the display is possible
LTE data transmission and GPS position data storage
Bluetooth integrated
operating time doubled



Data transmission



Simplified data transmission – improved connectivity

The LTE GPS module option enables the test report to be sent directly from the construction site, including the GPS position and legally secure signature. The smart memo uses a network-independent data module to ensure the secure transmission of your data on every construction site. With the integrated user-defined data acquisition, additional data such as signature, project number, inspector, etc. can be added to the measurement and the inspection report via the touch display. For more information on custom data capture, click

here

. The costs for the transmission of a test report are calculated transparently per measurement and are lower than the previous costs for printouts with a printer. A paper document can still be printed out using the Bluetooth interface.

Dynamic Pressure Testing – What does that mean?

The Dynamic Pressure Test either saves time when less adaptation time is required or increases the chance of a passed test when the recommended adaptation time is not sufficient. The Dynamic Pressure Test is a newly developed, smart function that you can use for the first time in our smart memo and that optimally supports you in your work. It will soon also be usable for the B3 test mains connection G 459-I and the B3 test supply line G 469.




You can find a simplified presentation in our

tutorials

.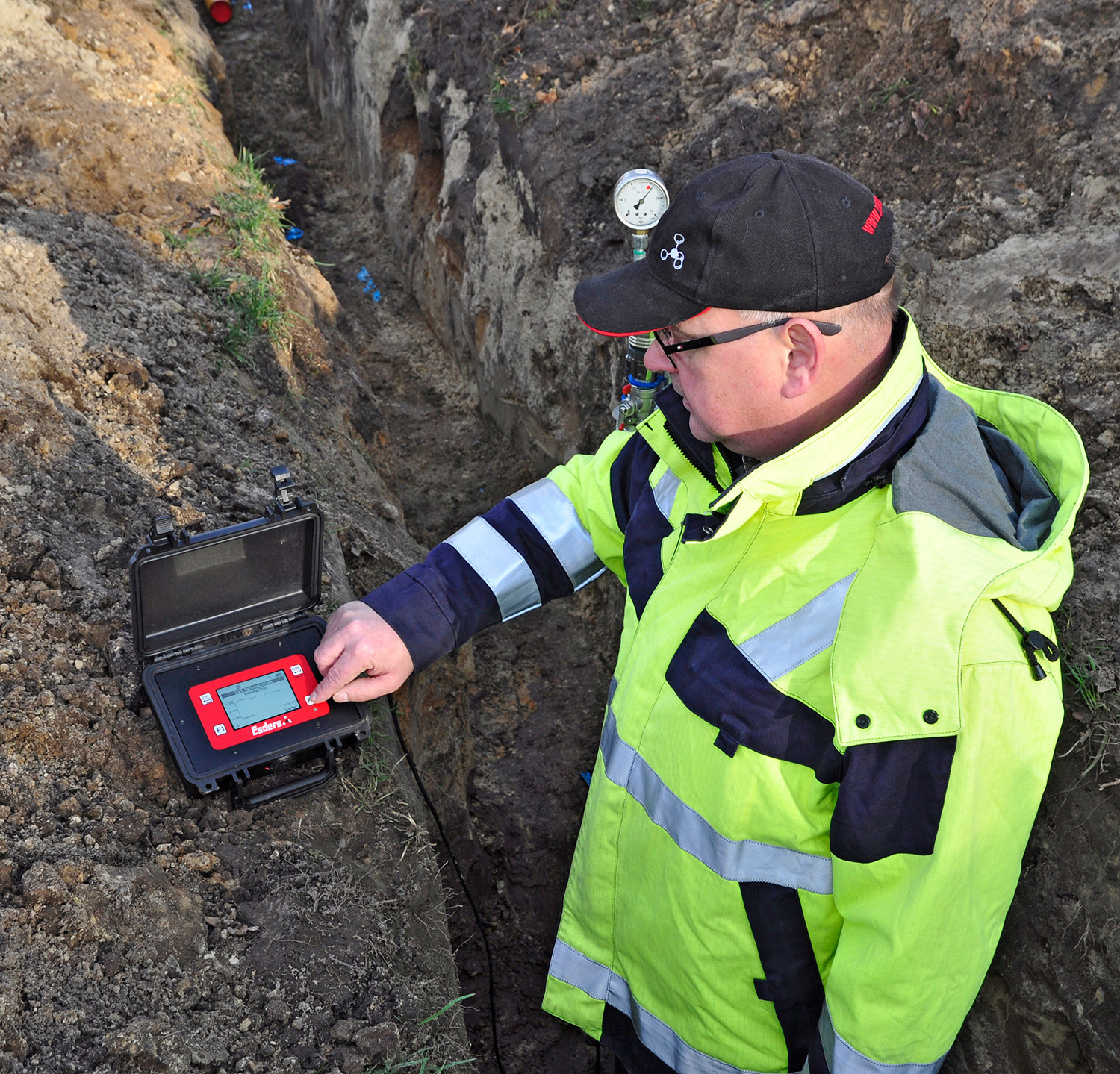 Data management
It was not so long ago that printing on thermal paper was a revolution on the construction site. As an environmentally conscious and future-oriented company, we want to do without paper and at the same time make your everyday work easier.

With Esders Connect the measurement data will directly be send to your office via integrated LTE – fast, paperless, digitally and DSGVO compliant. You have the option of specifying up to three e-mail addresses in order to send the completed test reports to them. The recipients also receive the GPS data for the exact localisation of the measurement. The administration is clear and can be accessed from anywhere at any time.
Esders Connect is browser-based, so no updates are required and you always have the latest version available.

Click here for more information about Esders Connect.
Options
Device options in the
smart memo
include one or more independent menu items. Most of these are menu-guided test sequences for carrying out pressure tests that are programmed in accordance with national or international regulations or special company guidelines. Many of these pressure tests are standard procedures in the field of pipeline construction, e.g. gas pipelines, water pipelines, wastewater pipelines.
Your smart memo can be individually configured with these options. All options can be booked subsequently and can be installed easily via the
Esders Connect app
. For each option, you will find a suitable external sensor (EDS2) that meets the individual requirements of the underlying control system.
Water pipeline area:

Option DVGW G 469 B3
Option ÖVGW G E101

Option SVGW G2

Option G22/G23

Option Spain UNE

Option EWE

Option Avacon

Option WEVG

Option Fluvius

Option B3 pressure test Poland

Waste water area:
Option sewage pipe test CH

Indoor installation area:

Option Peaklogger

Option controller test GDRA

Other menu options:

Technical Data
Dimensions
B x H x T approx. 220 x 90 x 168
Weight
approx. 1450 g
Display
240 x 160 Pixel, touch display and backlight
Power supply
Lithium-Ionen 7,2 V 10.000 mAh
Charging time
approx. 8 hours
Charging
Power supply or car adapter, 12 V
Operating time (without backlight, 20 °C, one sensor)
approx. 200 hours, every additional sensor -10 %
Operating time (with backlight
20 °C, one sensor
approx. 100 h
Operation and charging at the same time
yes
Operating temperatur
-10 to +40 °C
Storage temperature
-20 to +60 °C
Data storage
> 2.000.000 measured values
(several thousand measurements, depends on
the measurement time)
Protection type
IP 67 (when lid and protecting caps are closed)
Number of connectable sensors EDS2
up to 5 pieces
max. cable length for sensors
all in all approx. 100 m
Bluetooth
Interface for measurement data transfer, printer and updates/upgrades
LTE (optional)
Email
Equipment
Charging systems Documentation External pressure sensor External temperature sensor External flow sensors Connection accessories external sensors EDS2 Carrying equipment Accessories pressure measurement Connection accessories for water Connection accessories for water Connection accessories for gas Connection accessories district heating FW 602 Adapter Testhead HEINZ Connection system gas house connection Connection accessories speedpipe Electric bridging Operating instructions