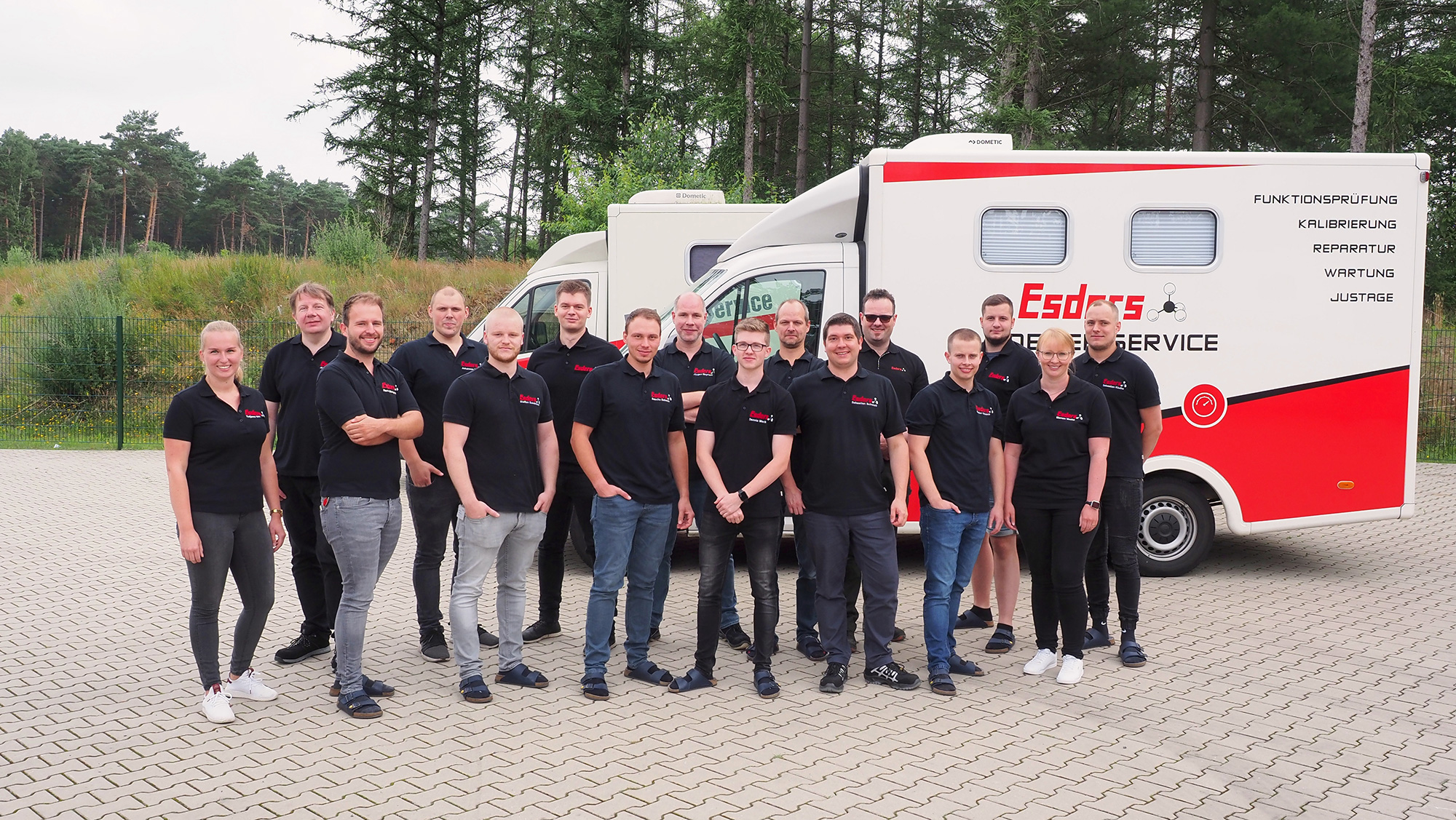 Our service team solves your problems
The quality of a device and customer care often shows after the purchase. Whether it concerns handling difficulties, device disturbances or device failures – with our customer service we stand for the fact that possible problems are solved fast.
For our German customers we work with our team in Haselünne at our headquarters and our mobile team that uses fully equipped service trucks to come to you. For our customers abroad we work with our distributors in lasting partnerships and they will provide service for you.
In our service workshop in Haselünne we carry out functional checks, servicing and repairs fast and effectively. Alternatively our mobile service comes up to your door. The fully equipped vehicle only needs a 230 volts power supply and a parking space.
On request, we can also offer you a pick-up service for your devices and equipment, maintenance contracts for your devices and we take care of compliance with recurring test and maintenance appointments for you.
Our service is the basis for a long-term partnership!
Advantages of making an appointment
You cannot do without your device for long?
Register your device with us for service. This way we can offer you a fast service and you can optimize your equipment availability. Your measuring device is due for service and must be shipped?  We can take care of that for you.
Tatjana Gill
Assistant for Wholesale and Foreign Trade
Marvin Ostermann
Electronics technician for devices and systems
Johannes Brümmer
Industrial Management Assistant