Shopping cart
Device technology
Device options
Software
External sensors
Test trailer
Pumps & Compressors
Gas flares
Gas venting pipes
Disinfection
Connection accessories
Test accessories
Charging technology
Transport & Storage
Accessories
Operating instructions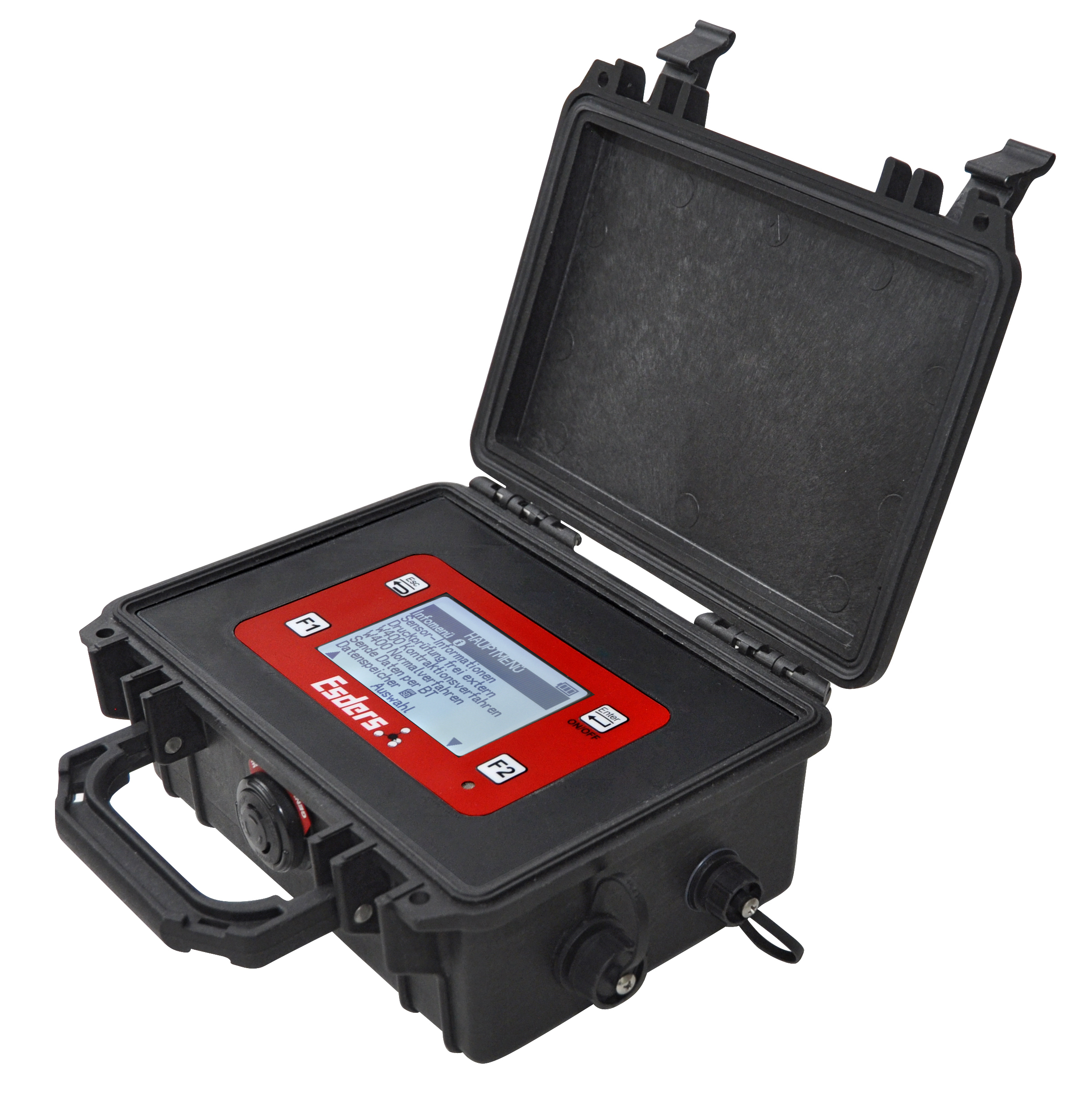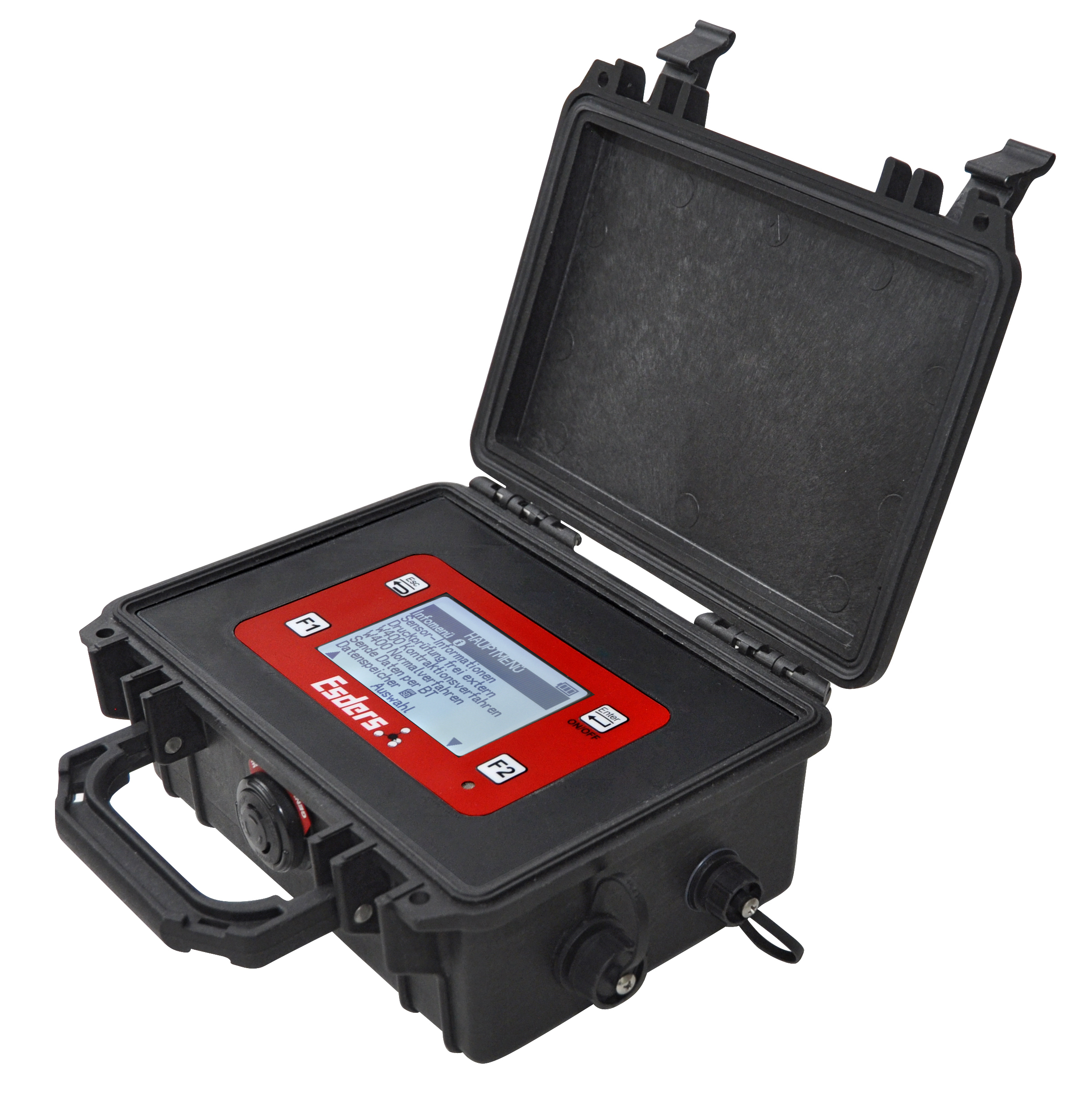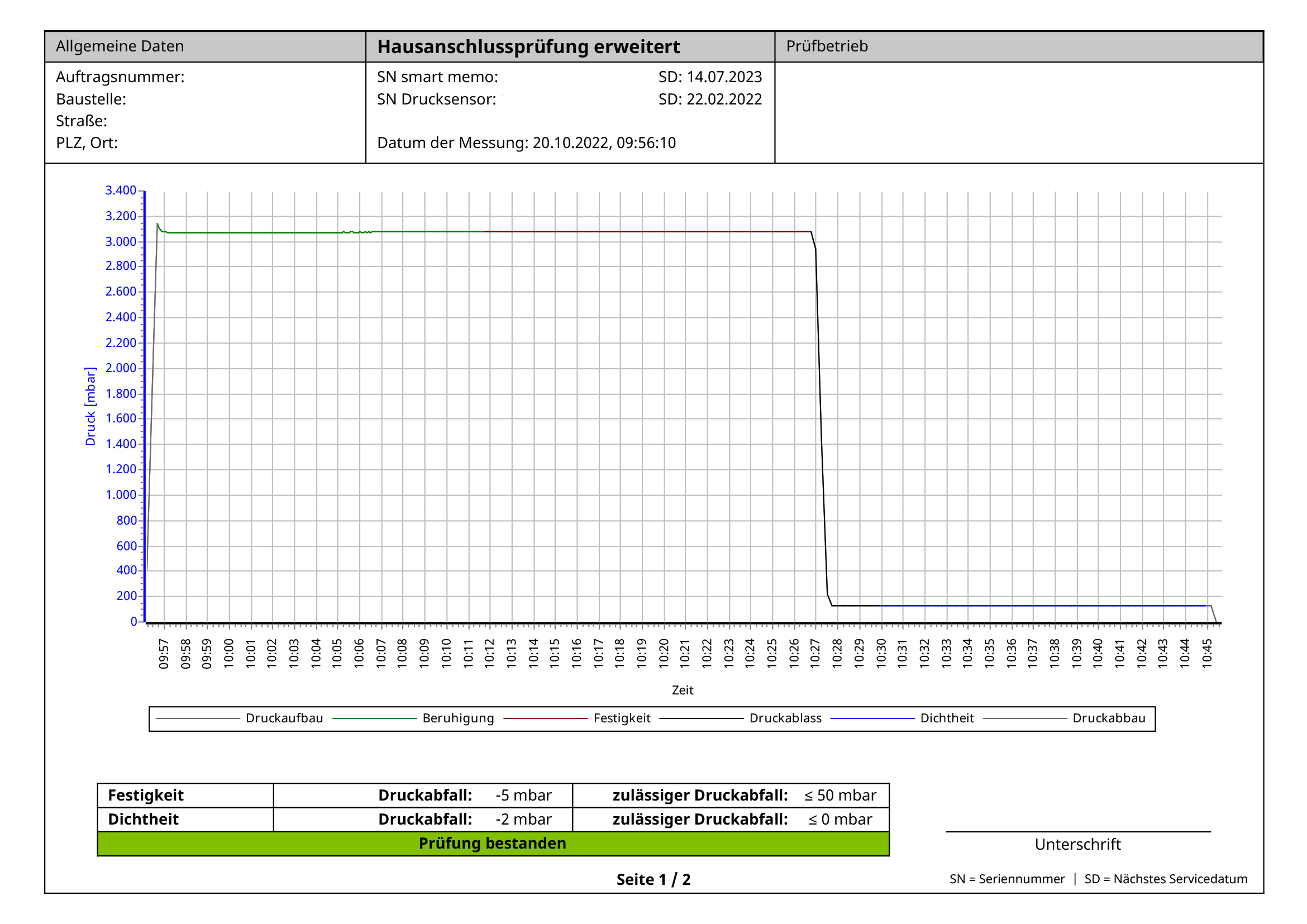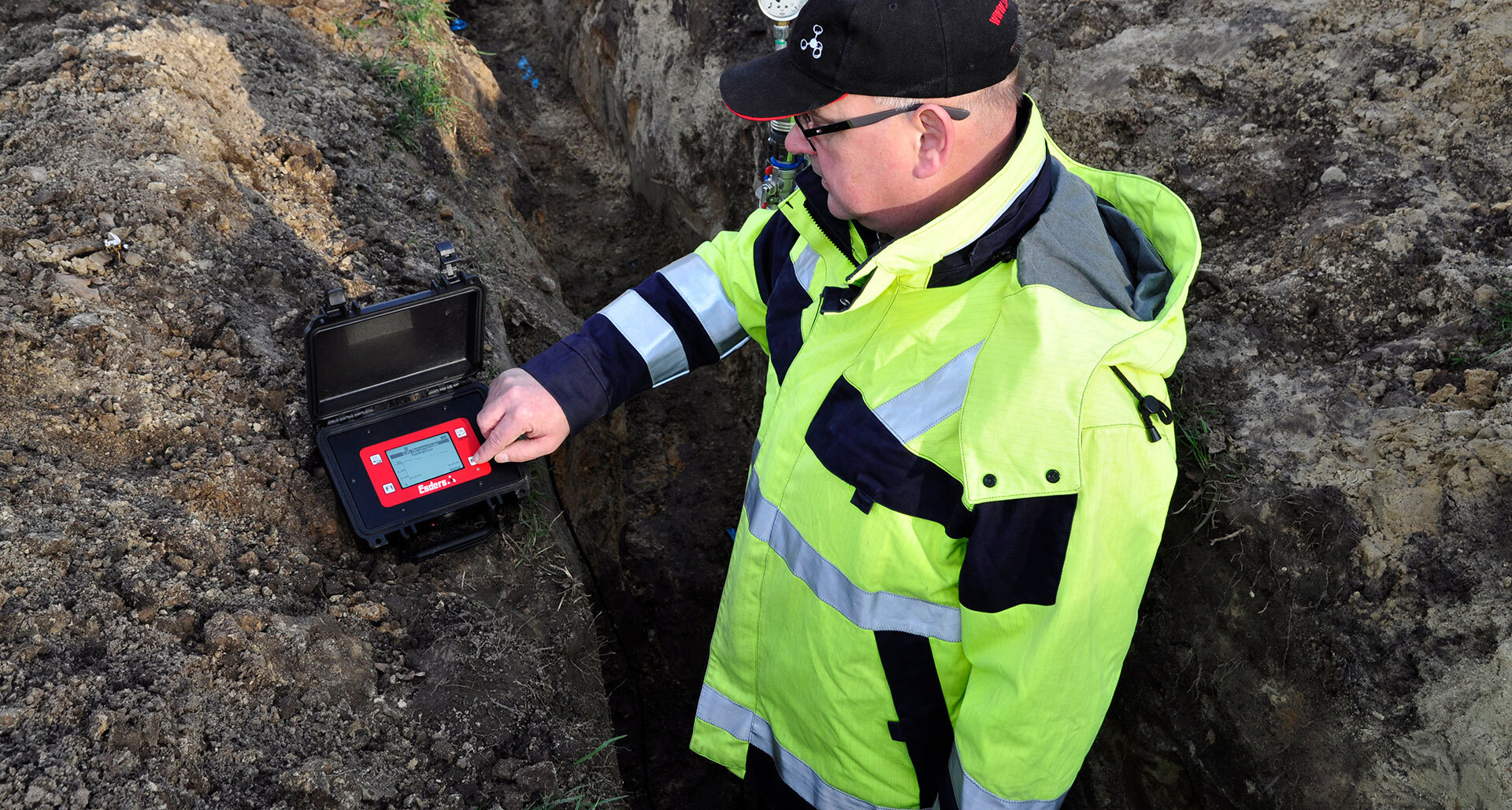 Option House Connection extended - 222623
Option service line connection extended
Menu-guided pressure test procedures for gas service lines. This menu item allows for a combined strength test (in accordance with German DVGW G 459-1) and subsequent tightness test of gas house connections with low pressure.
Option house connection extended
In the field of gas supply, DVGW regulation G 459-1 prescribes that a house connection pipe (mains connection pipe) is subjected to a final pressure test before it is put into operation. This pressure test according to G 459-1 is a simple pressure test and can be used for house connection pipes as a shortened execution of a B3 test according to DVGW G 469. Both test procedures (according to G 469 and G 459-1) are available for the smart memo with the DVGW G 469 option.

Some gas suppliers set their own requirements for test procedures in addition to the generally applicable DVGW regulations. For house connection pipelines, for example, it is common for a further leak test to be carried out in addition to the pressure test according to G 459-1. With the house connection extended option, both tests can be carried out in one step and all data on the new house connection are available in one report.

The extended house connection option includes a menu-guided test sequence with the following phases:
Pressure build-up, stabilisation, strength test (based on G 459-1), pressure release,
leakage test, pressure reduction (leakage test is carried out according to the various recommendations of the utilities).
Values for test pressure and permissible pressure drop for the leak test can be set in the smart memo.

This option can be booked additionally for each smart memo and enables uncomplicated execution of the pressure test, display of all measurement data and progressions and documentation of all relevant test data.