Shopping cart
Device technology
Device options
Software
External sensors
Test trailer
Pumps & Compressors
Gas flares
Gas venting pipes
Disinfection
Connection accessories
Test accessories
Charging technology
Transport & Storage
Accessories
Operating instructions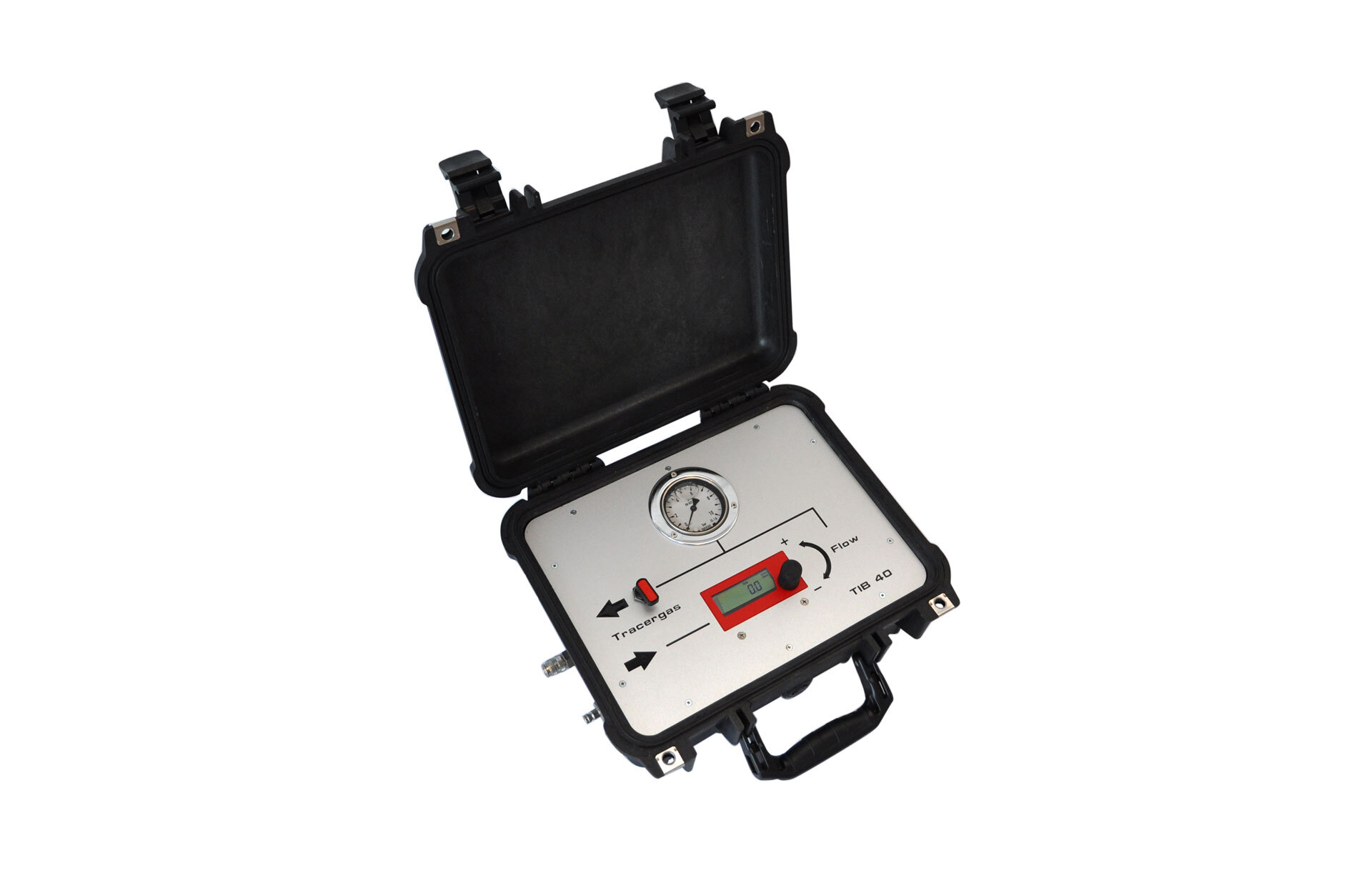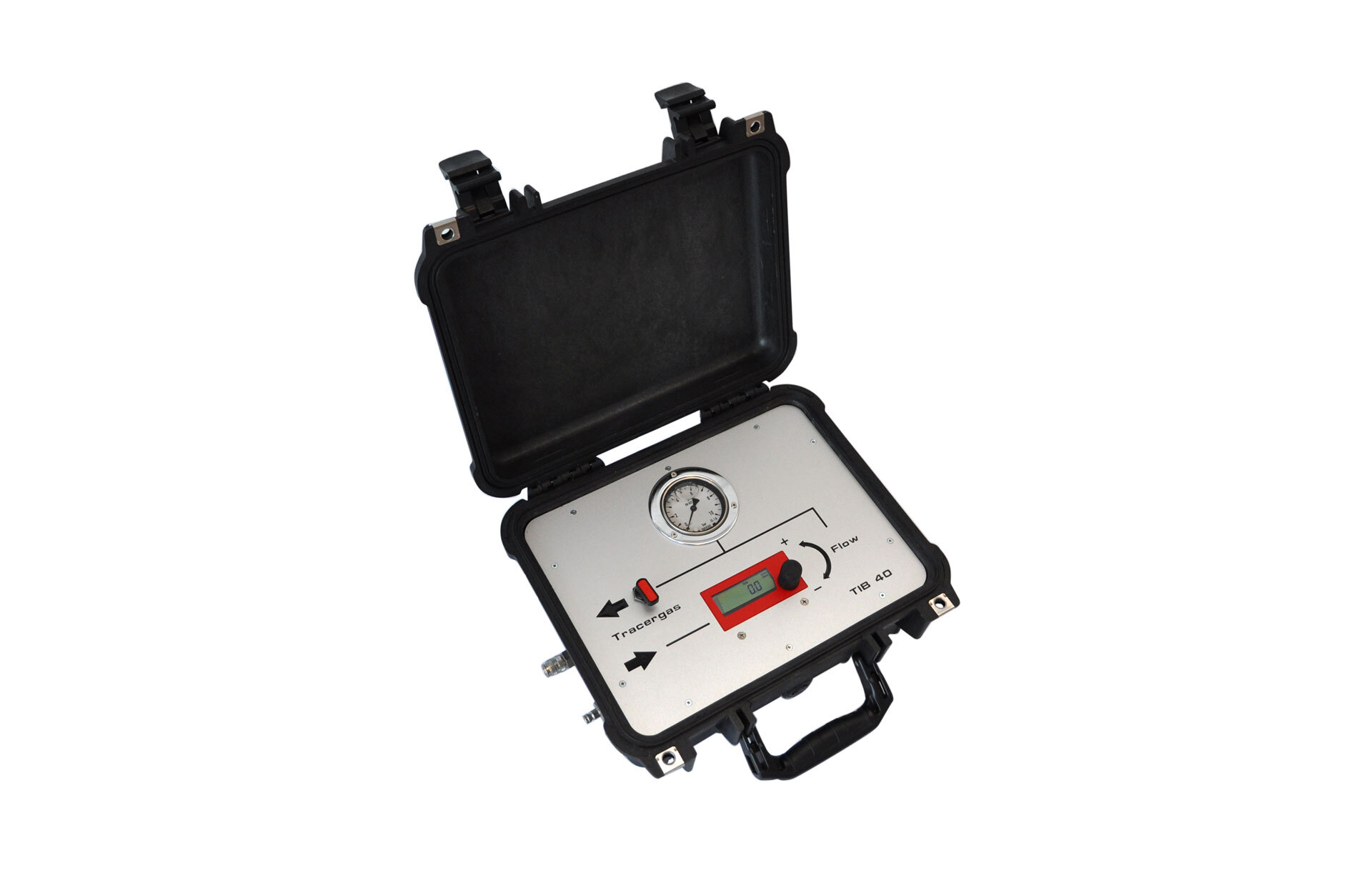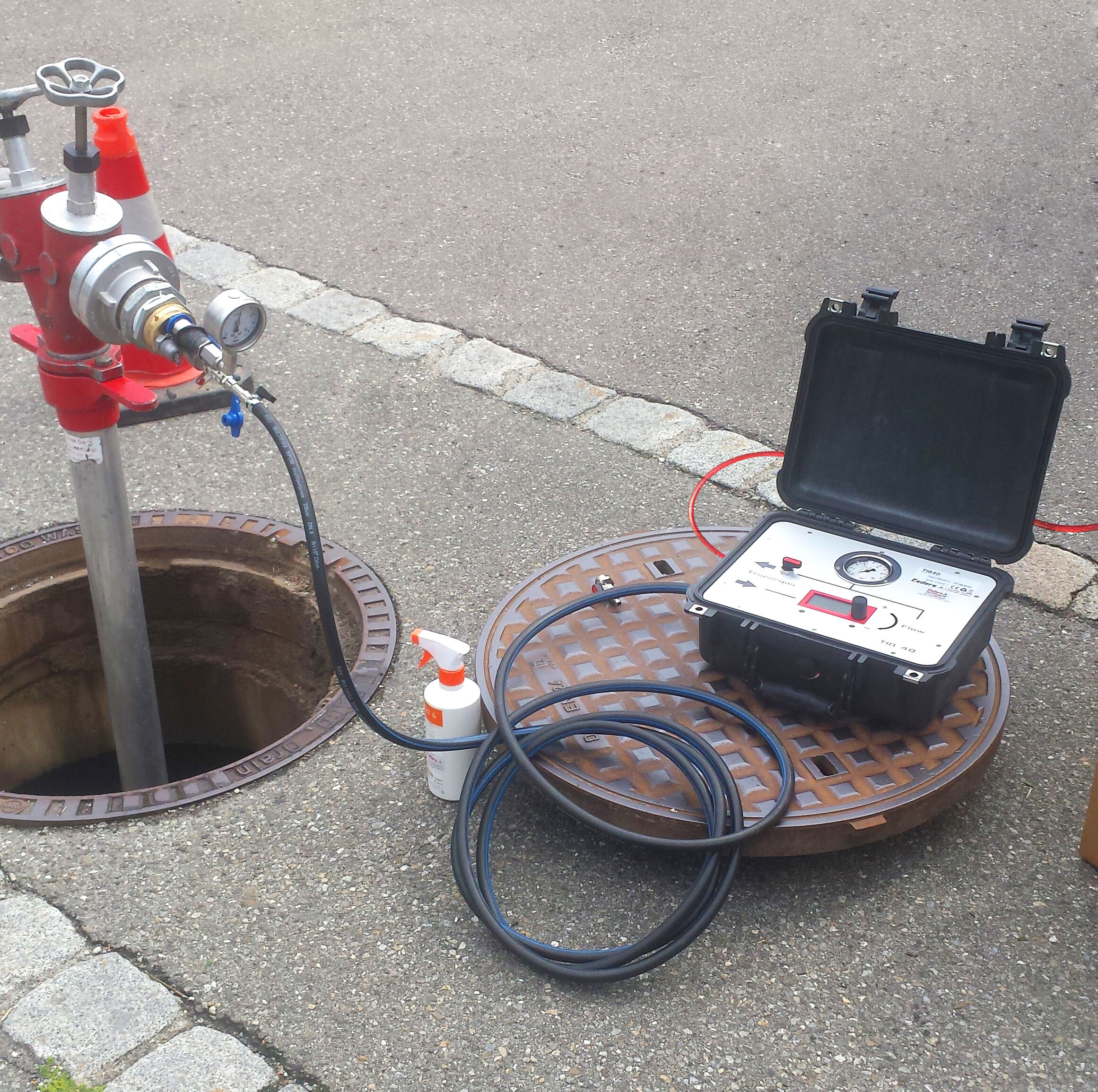 TIB 40 – 212060
Tracergas Injection Box TIB40 (FR+yellow)
For flow measurement of tracer gas up to 40 l/Min. Case / Box with quick connectors, pressure gauge and electronic flow meter.
Prices for customers after registration
Description
All locating procedures are ultimately based on acoustics. These procedures are increasingly finding their limits. Worsening factors include, for example, the increasing "environmental contamination" by disruptive noise, even at night. Acoustic measuring points (fittings) are economised on. This extends the length the sound needs to bridge. Plastic lines are especially difficult, as they inherently conduct sound poorly.

What is new in comparison to the classic tracer gas procedure?
To date the line to be tested had to be taken out of operation and evacuated. This involved a lot of effort and expense, often accompanied by the frustration of those connected due to the supply interruption. There is also a risk that germs can infiltrate and find their way into the depressurised line.

Application
An approved, detectable gas with a hydrogen proportion of approximately five percent is added to the flow of water in the network section to be tested. The proportion of the additive is in turn oriented to the prevailing water temperature and the water pressure and lies between two and more than ten percent of the water flow rate. This amount can be easily absorbed in the water and causes no problems during running operation in terms of distribution. Even if the leak is located in the most unfavourable position, at the invert, the water-gas mixture exits there. Gas and water then separate as a result of relaxation, like with bottled carbonated water. In order to optimally trace the gas and thus the leak, the soil is vacuumed with a strong and mobile vacuum probe. A highly sensitive hydrogen detector detects the gas proportions and displays the exact position of the leak.
Advantages
Line stays in operation
No interruption of supply
The line remains under operating pressure