Shopping cart
Device technology
Device options
Software
External sensors
Test trailer
Pumps & Compressors
Gas flares
Gas venting pipes
Disinfection
Connection accessories
Test accessories
Charging technology
Transport & Storage
Accessories
Operating instructions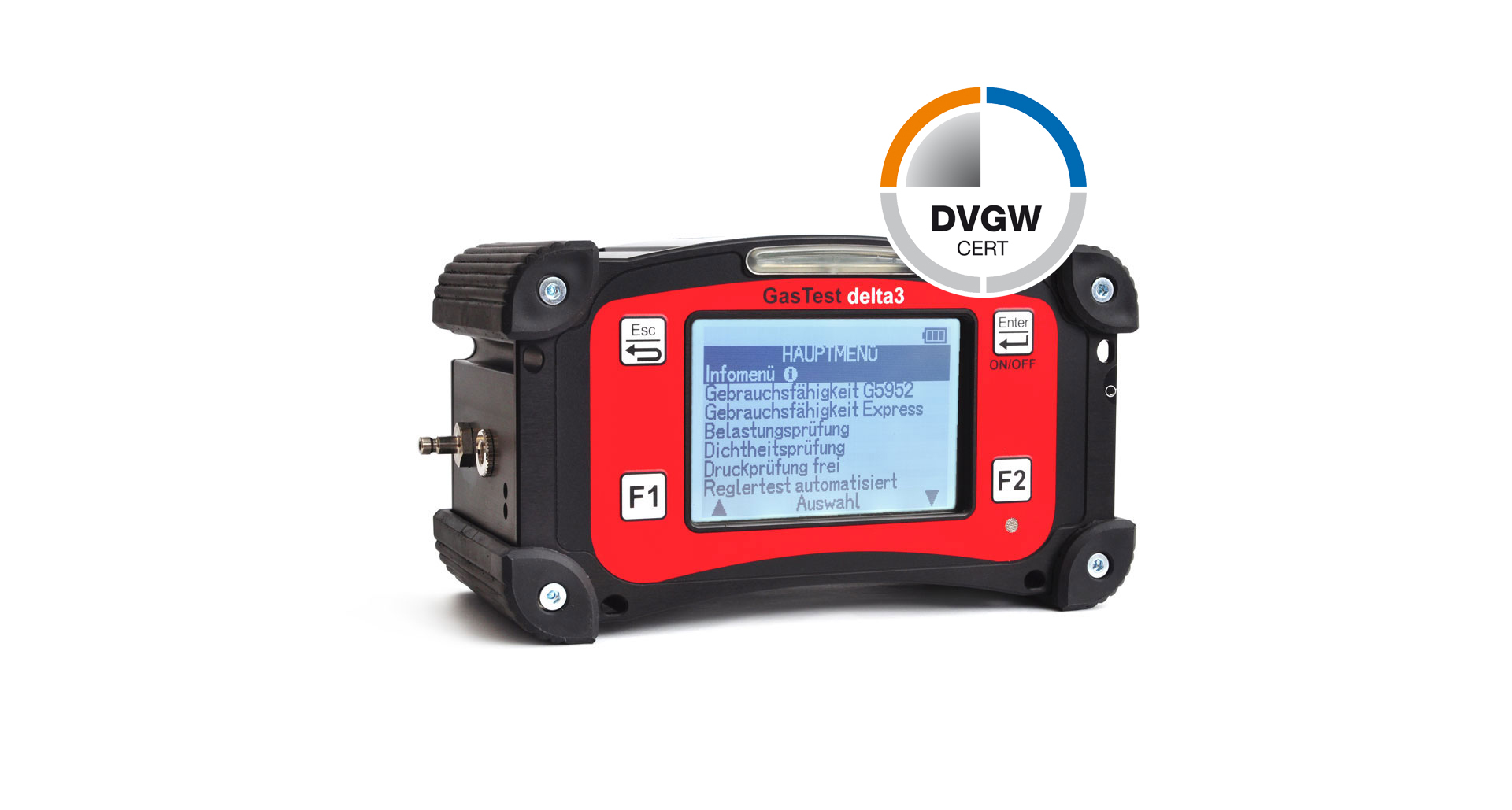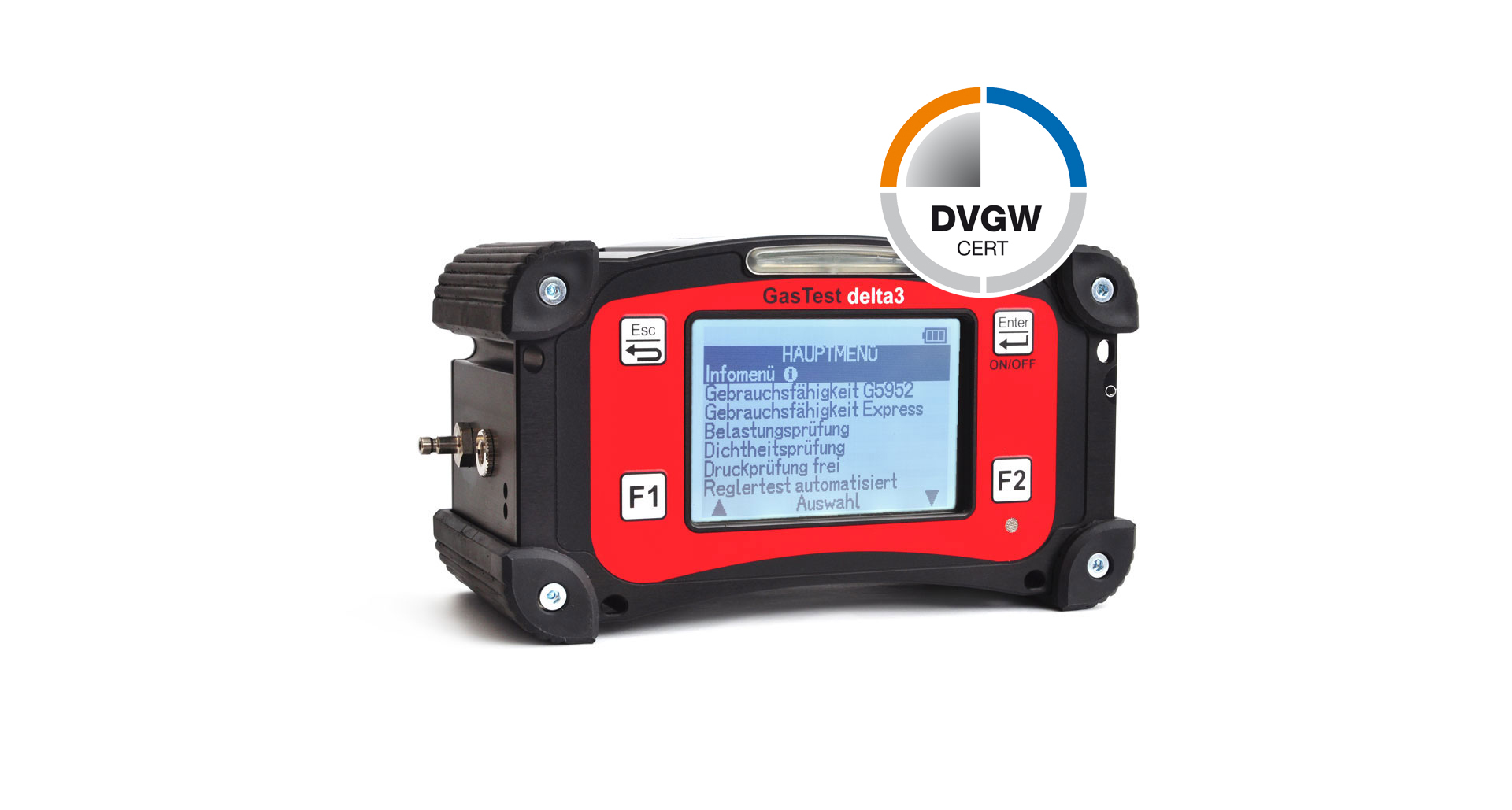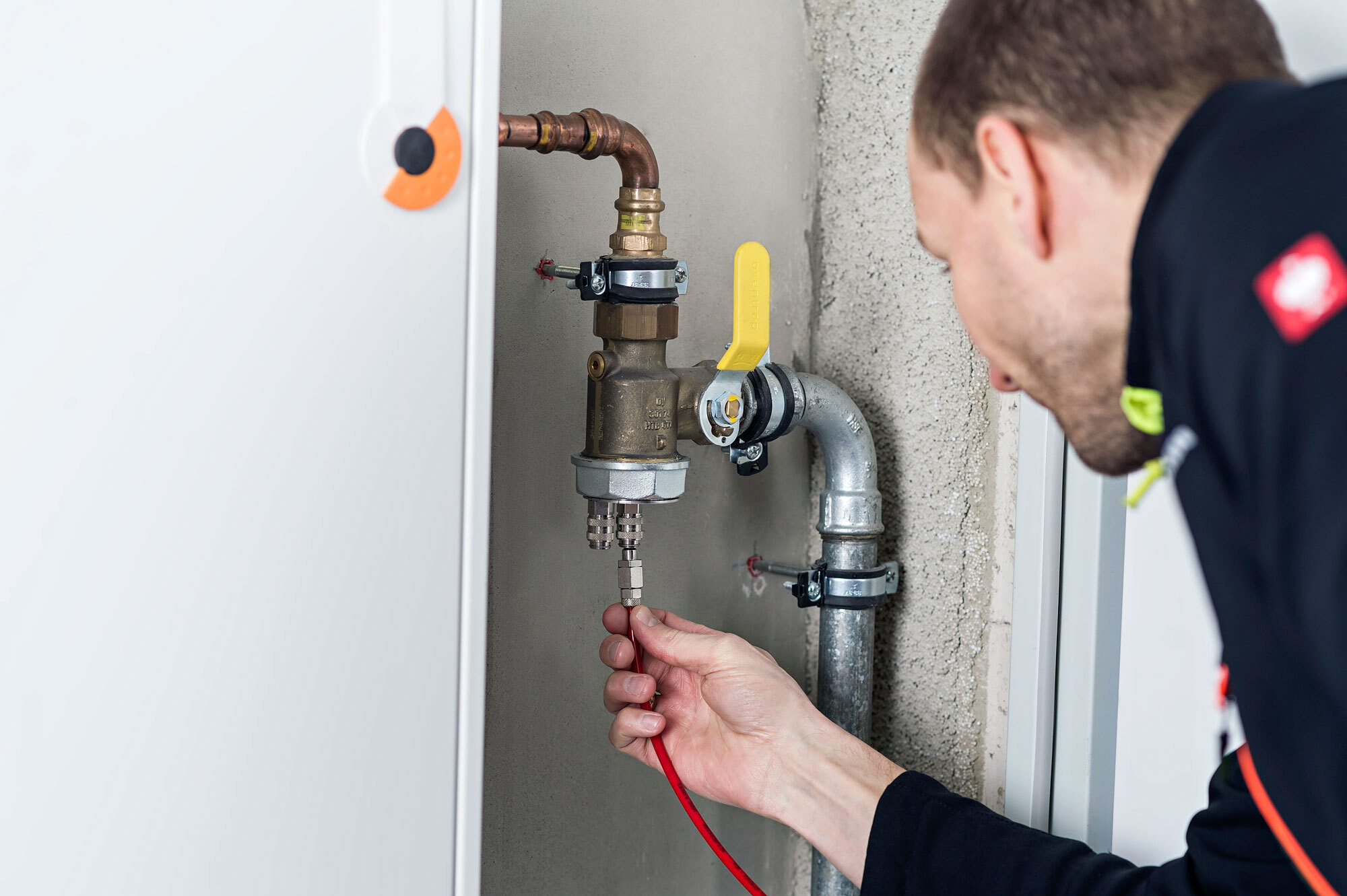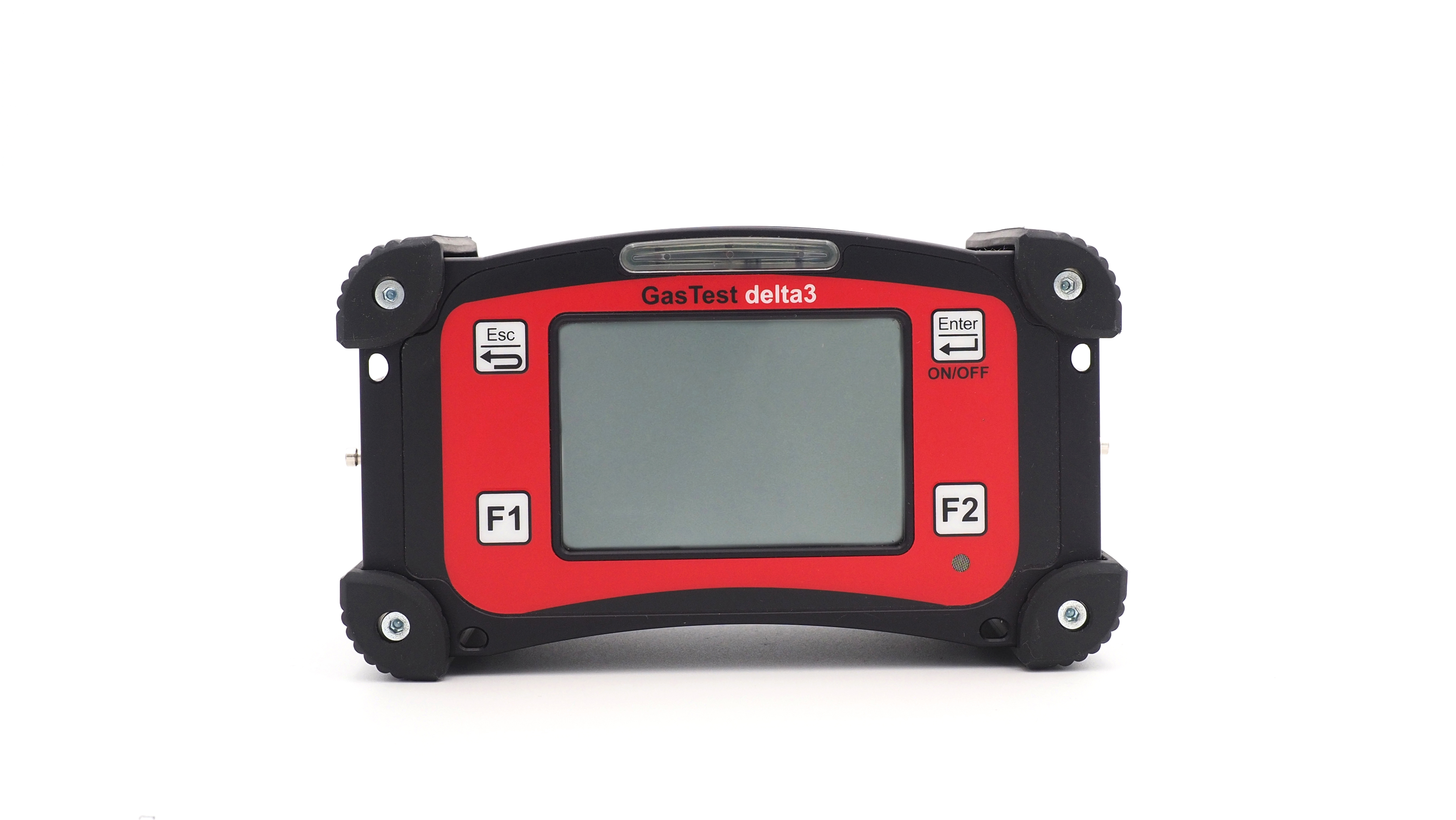 GasTest delta3 – 211200
GasTest delta3 Measurement instrument for indoor gas installation Pressure and leak measurement instrument in accordance with DVGW G 600, G 5952. Operating time varies depending on the way of usage and power consumption (e.g. serviceability in accordance with G 5952 approx. 50 tests) Serviceability test (measurement range 0 – 10 l/h) Gastightness test (measurement range 0 – 300 hPa) Load test (measurement range 0 – 1000 hPa) Serviceability test in accordance with G 5952 and with Esders express procedure Automatic and manual test on regulators (optional) Test on service lines in accordance with DVGW G 459-1 using G 469 B3 procedure (optional) – Automatic regulator test including storage of outlet pressure (flowing gas and standing gas), SSV overpressure cut-off and gastight closure – Manual regulator test including storage of outlet pressure (flowing gas and standing gas), SRV threshold pressure and gastight closure, SSV overpressure and underpressure cut-off and gastight closure – Gas detection via external, digital handheld sensor possible – Pressure test up to 25 bar via external sensors possible – Data storage, infrared and bluetooth interface – Display with touch function to enter address data, project number, meter and/or regulator number, etc. Dimensions: 192 x 100 x 87 mm Weight: approx. 1160 g
Prices for customers after registration
Select the required device options for your device here.
Description
User-friendly and simple measurements in the indoor gas installation in accordance with DVGW-TRGI 2018. Thanks to our long-standing experience in the field of pressure and leak measurements, we are now offering the third generation of our tried-and-tested measurement technology. The GasTest delta3 has significantly improved options for measurements on indoor gas installations. It also offers the option of service line tests via external pressure sensors.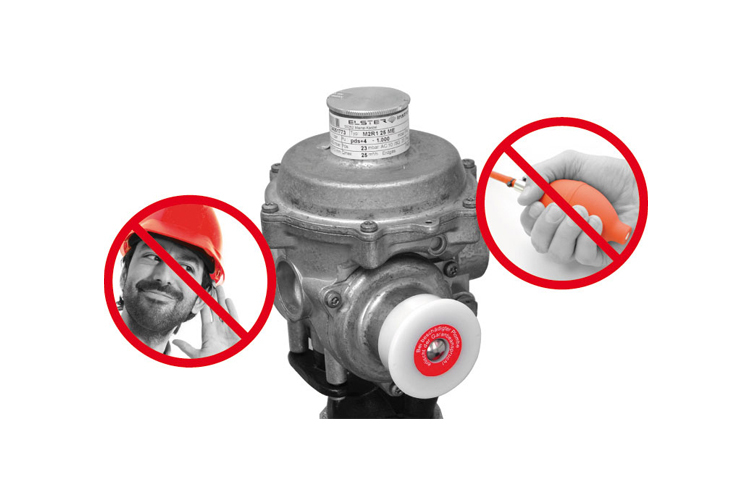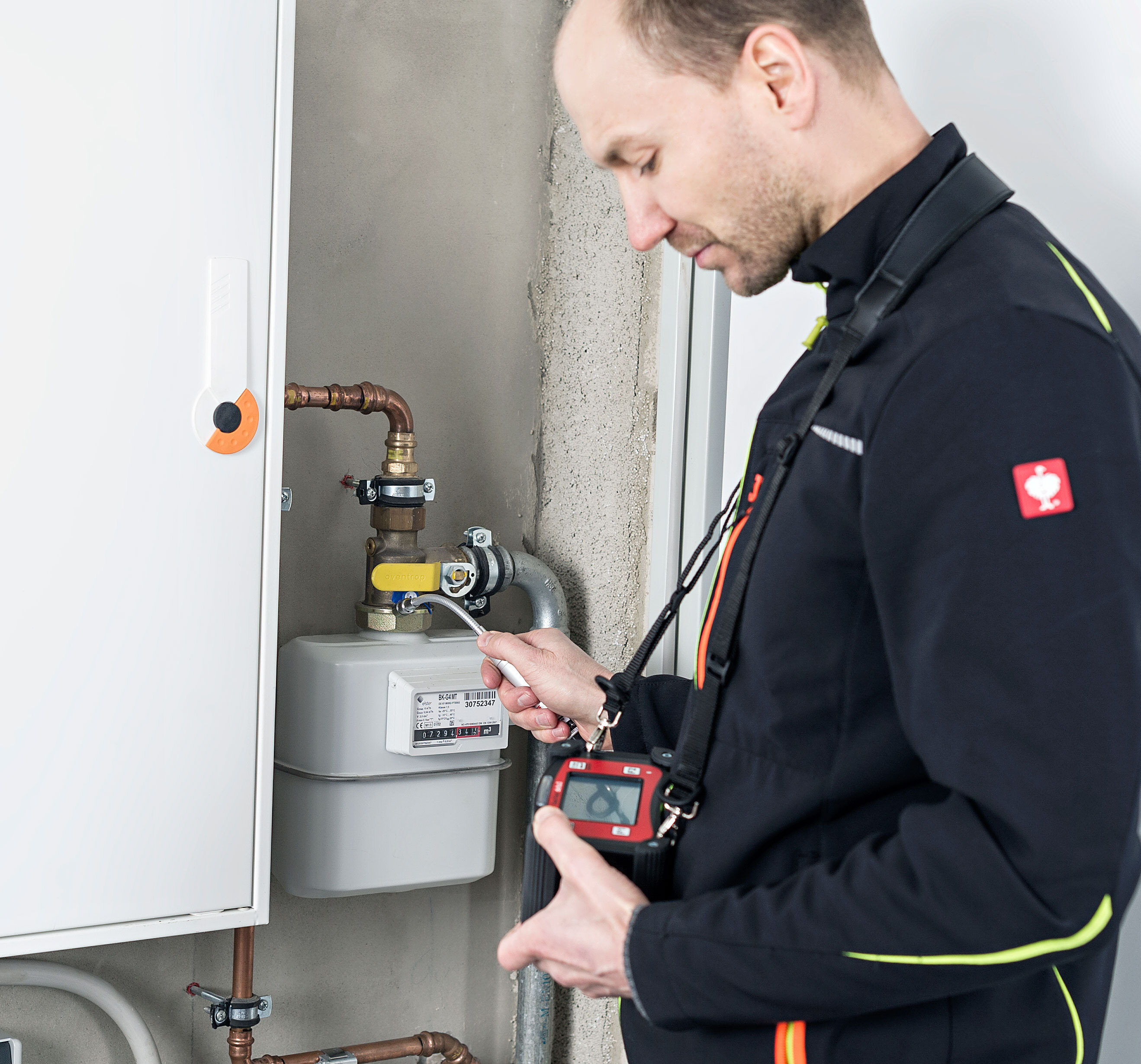 Features
Usability test in accordance with G 5952 or Esders express procedure
Leak detection via external, digital hand sensor with integrated calibration and vibration alarm
Automatic and manual test on controllers and safety valves
Leak test with 150 mbar, strength test with 1 bar
Pressure measurement up to 25 bar via external sensors
Large display with touch function for inputting address data, meter or controller number, etc.
Extensive setting options for demand-based adjustment of the device
Customer-specific data recording via checkboxes, selection list and text fields
Bluetooth function for fast transfer of the measurement data to thermal printers and PC
Compact transport cases with integrated gas reservoir and the option of storing accessories
Optional thermal printer for quick documentation on-site

Management of measurement data is possible via Esders Connect (optional)
Applications
Serviceability test according to DVGW G 5952/TRGI 2018, ÖVGW G K63 and with express procedure.
Leak detection via external, digital hand sensor with integrated calibration and vibration alarm according to G 465-4
Automatic and manual testing of controllers and SAVs according to G 495 and G 459-2
Menu-guided mains connection tests via external pressure sensors according to G 459-1 EWE and Avacon procedural instructions
Load test with 1 bar, leak test with 150 mbar according to DVGW TRGI 2018
Strength test with 1 bar, leak test on new and existing systems according to ÖVGW G K63
Pressure measurement up to 25 bar via external sensors
Data management
With
Esders Connect
the measurement data will directly be send to your office via our App for your smart phone or tablet – fast, paperless, digitally and DSGVO compliant. You have the option of specifying up to three e-mail addresses in order to send the completed test reports to them. The recipients also receive the GPS data for the exact localisation of the measurement. The administration is clear and can be accessed from anywhere at any time.
Esders Connect is browser-based, so no updates are required and you always have the latest version available.

It was not so long ago that printing on thermal paper was a revolution on the construction site. As an environmentally conscious and future-oriented company, we want to do without paper and at the same time make your everyday work easier.
Click
here
for more information about Esders Connect.
Technical data
Dimensions
192 x 100 x 87 mm
Weight
approx. 1.160 g
Operating temperature
0 °C to +40 °C
Measurement ranges
0 – 300 mbar
0,1 mbar resolution, Error max. 0,5 % of full scale
0 – 1 bar
1 mbar resolution, Error max. 0,5 % of full scale
0 – 10 l/h
0,01 l/h resolution, Error max. 2,0 % of full scale
Power supply
Li-ion battery pack, rechargeable, safe charging via charger with 230 V AC or 12 V DC
Operating time
varies depending on the usage area and power consumption
(e.g. usability according to G 5952 approx. 50 tests)
Pump
integrated, flow approx. 40-45 l/h
Display
LCD, 240 x 160 pixels, touch display for entering project numbers, address data, etc.
Connection
2 nipples (one to the reservoir, one to the installation)
Connection for external, digital sensors (gas sensor, pressure sensor)
Interface
Infrared & bluetooth
Printing
via thermal printer (infrared or bluetooth)
Data storage
> 2.000.000 measured values
Certification
DVGW DG-4805DM0404
Downloads
Brochure GasTest delta3
217202 System Accessories GasTest delta3
Equipment
Charging systems Carrying equipment external gas sensor: External pressure sensor Connection accessories Connection adapter Test buckler Connection system gas house connection Test low pressure gas regulator Documentation Inlet of gas Electric bridging Test equipment Operating instructions
Spareparts
Spare parts accessory Spare parts for probes Spare parts for instrument