Shopping cart
Device technology
Device options
Software
External sensors
Test trailer
Pumps & Compressors
Gas flares
Gas venting pipes
Disinfection
Connection accessories
Test accessories
Charging technology
Transport & Storage
Accessories
Operating instructions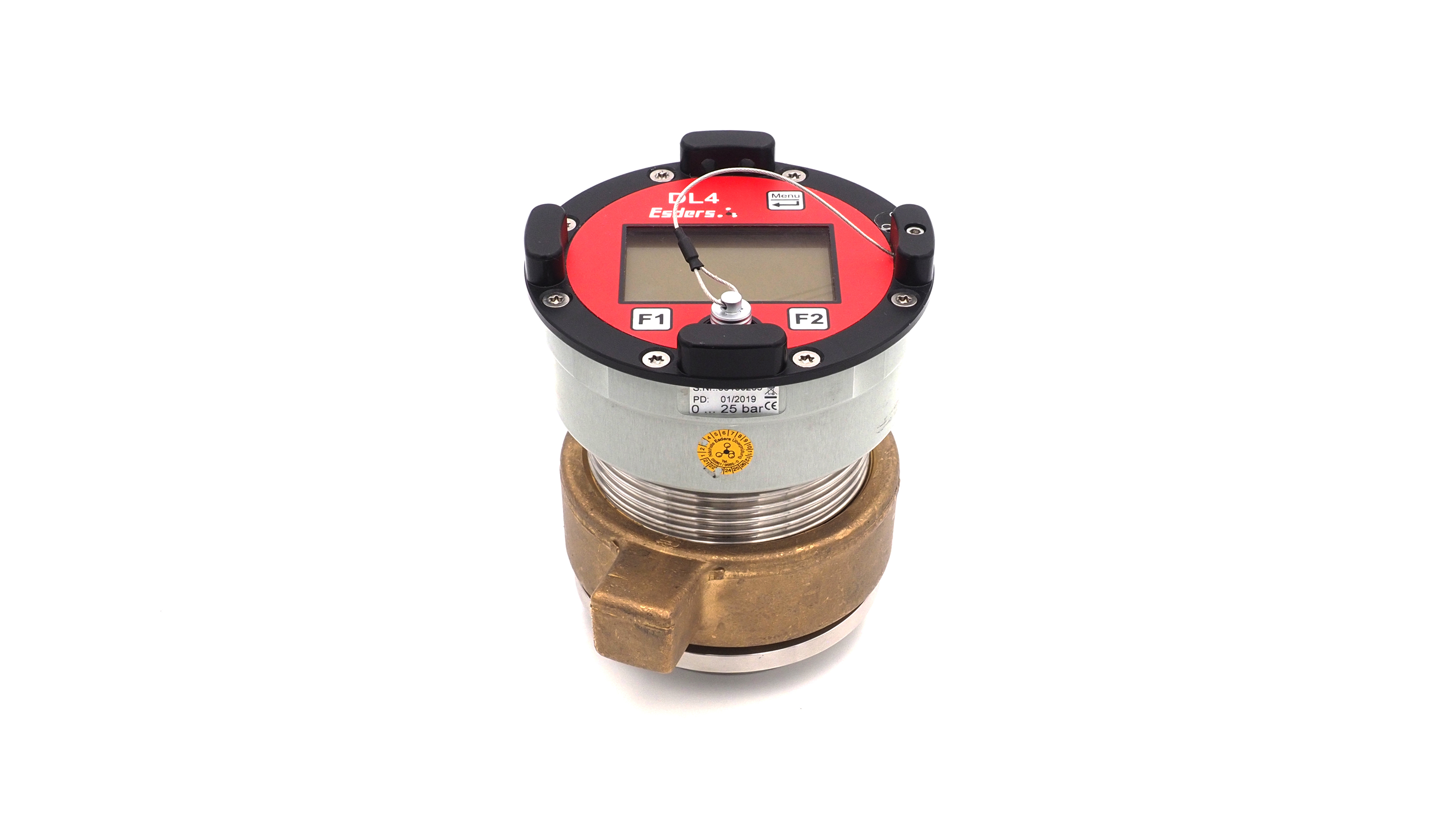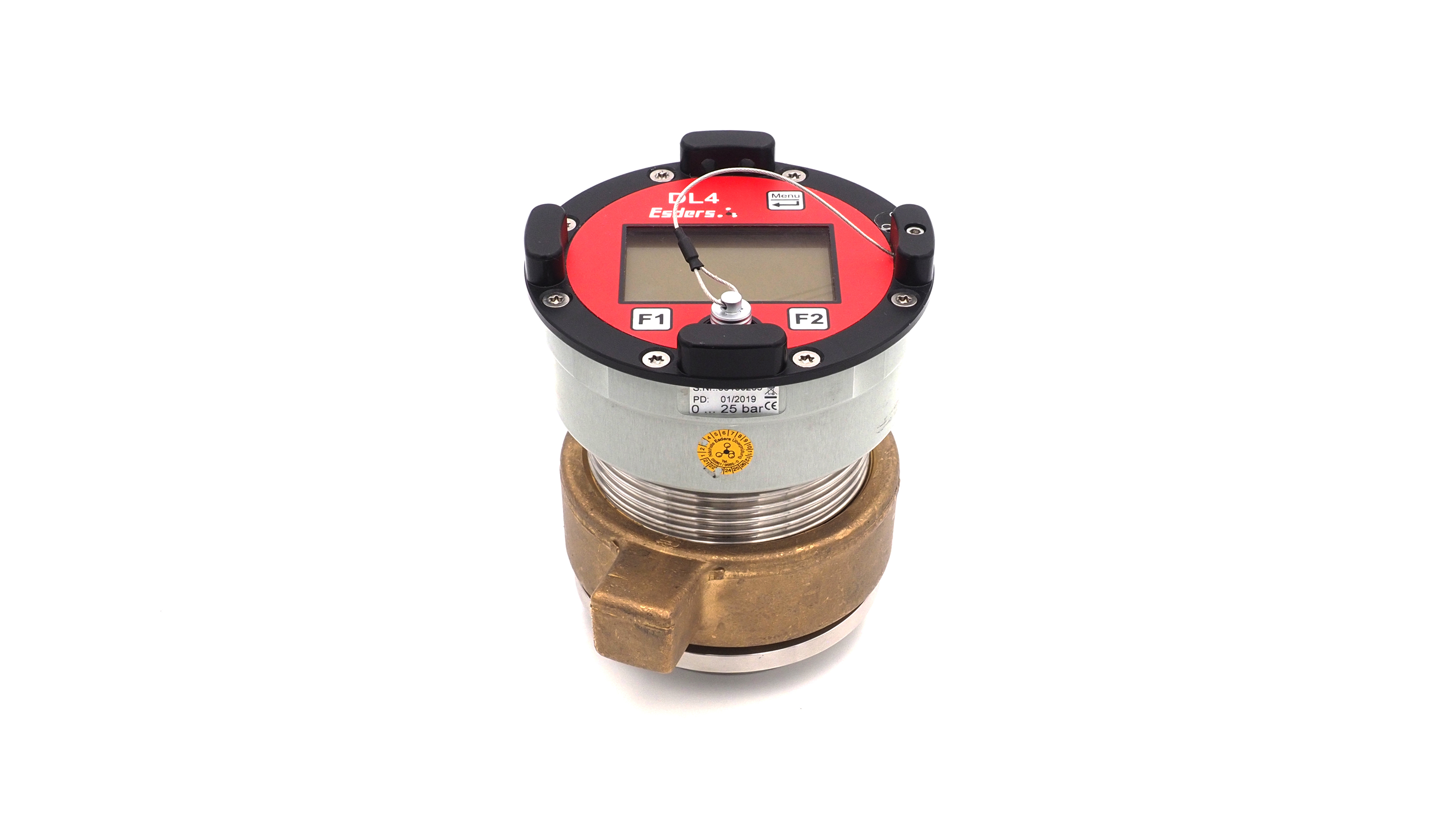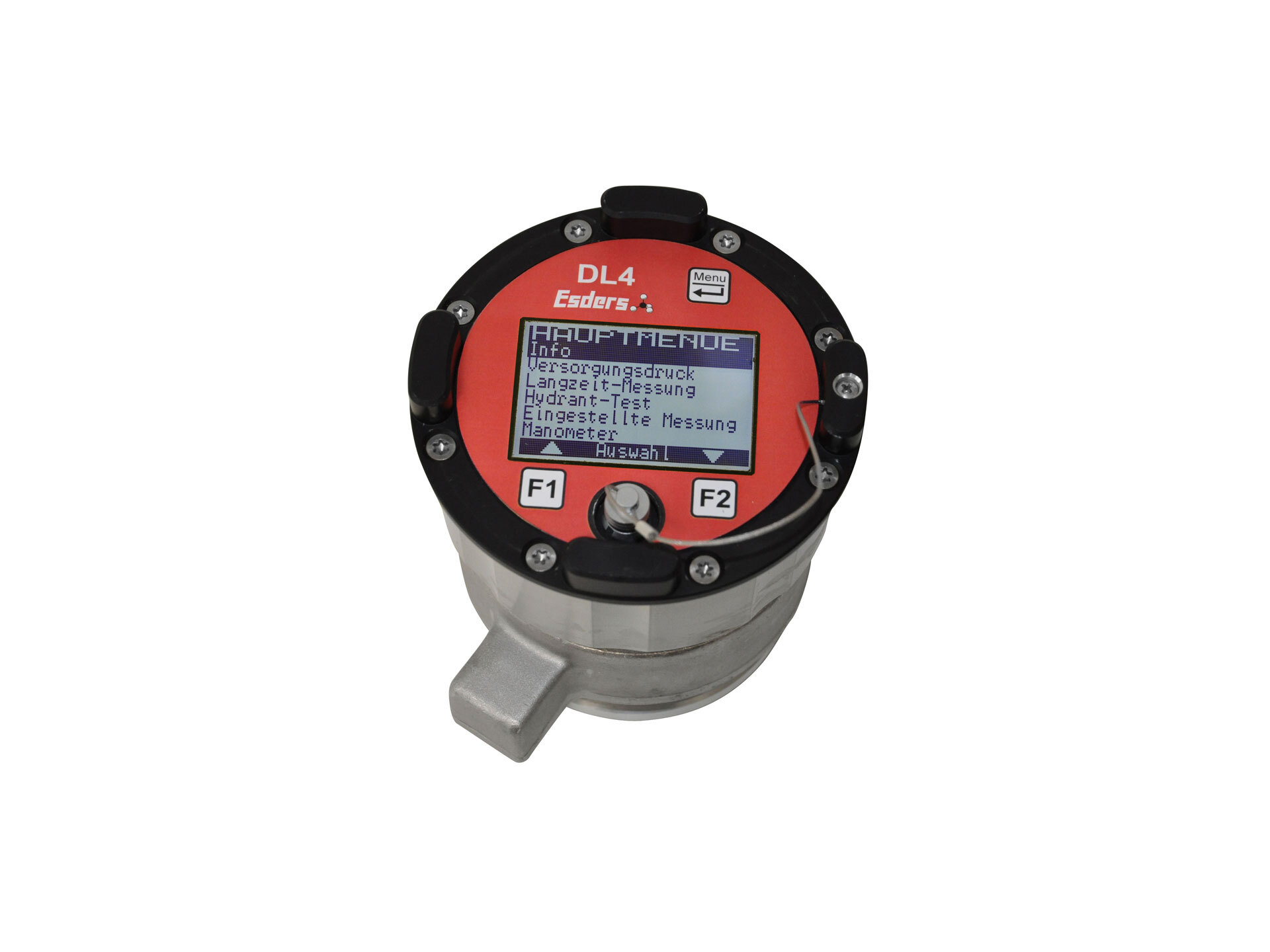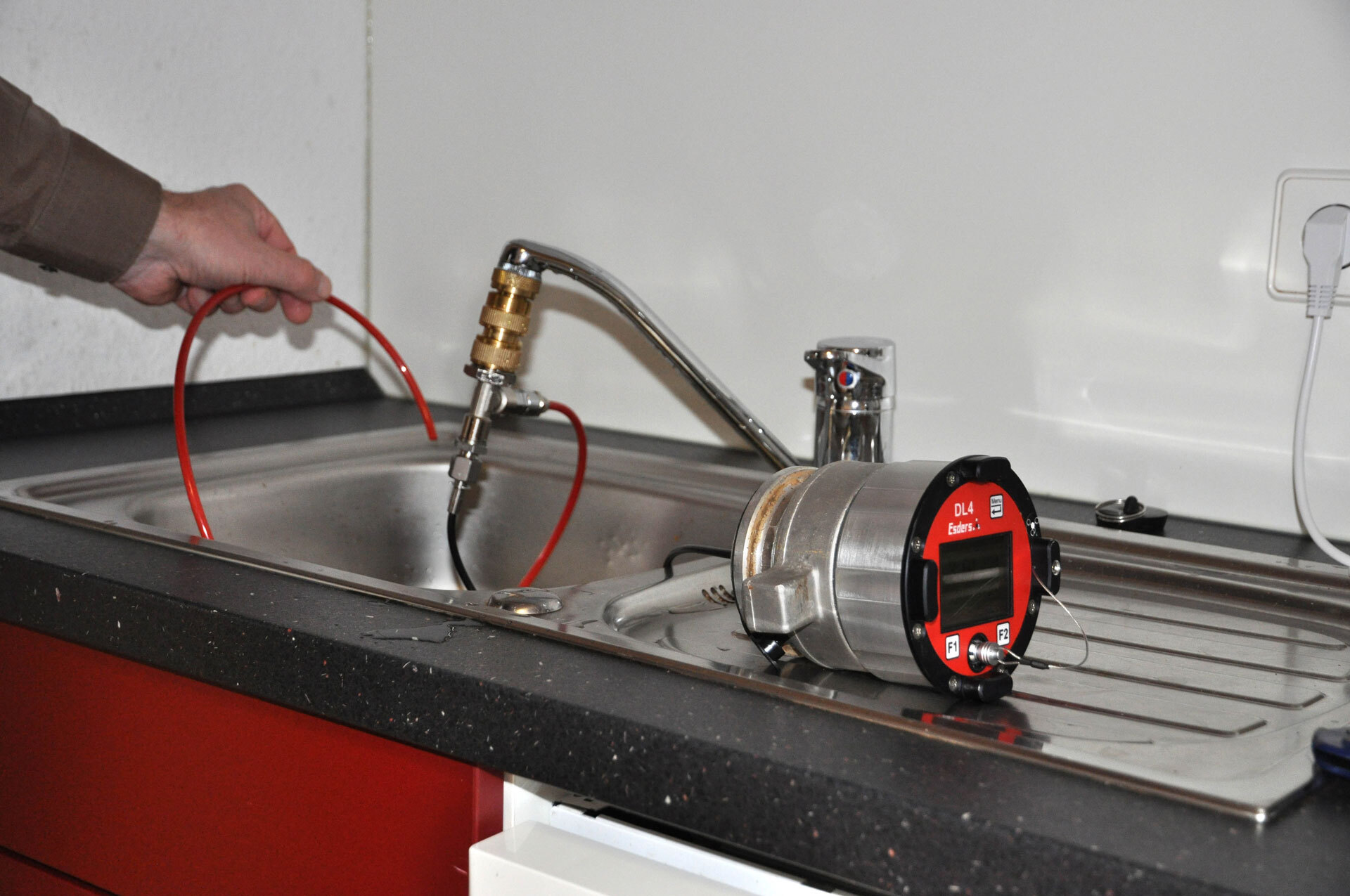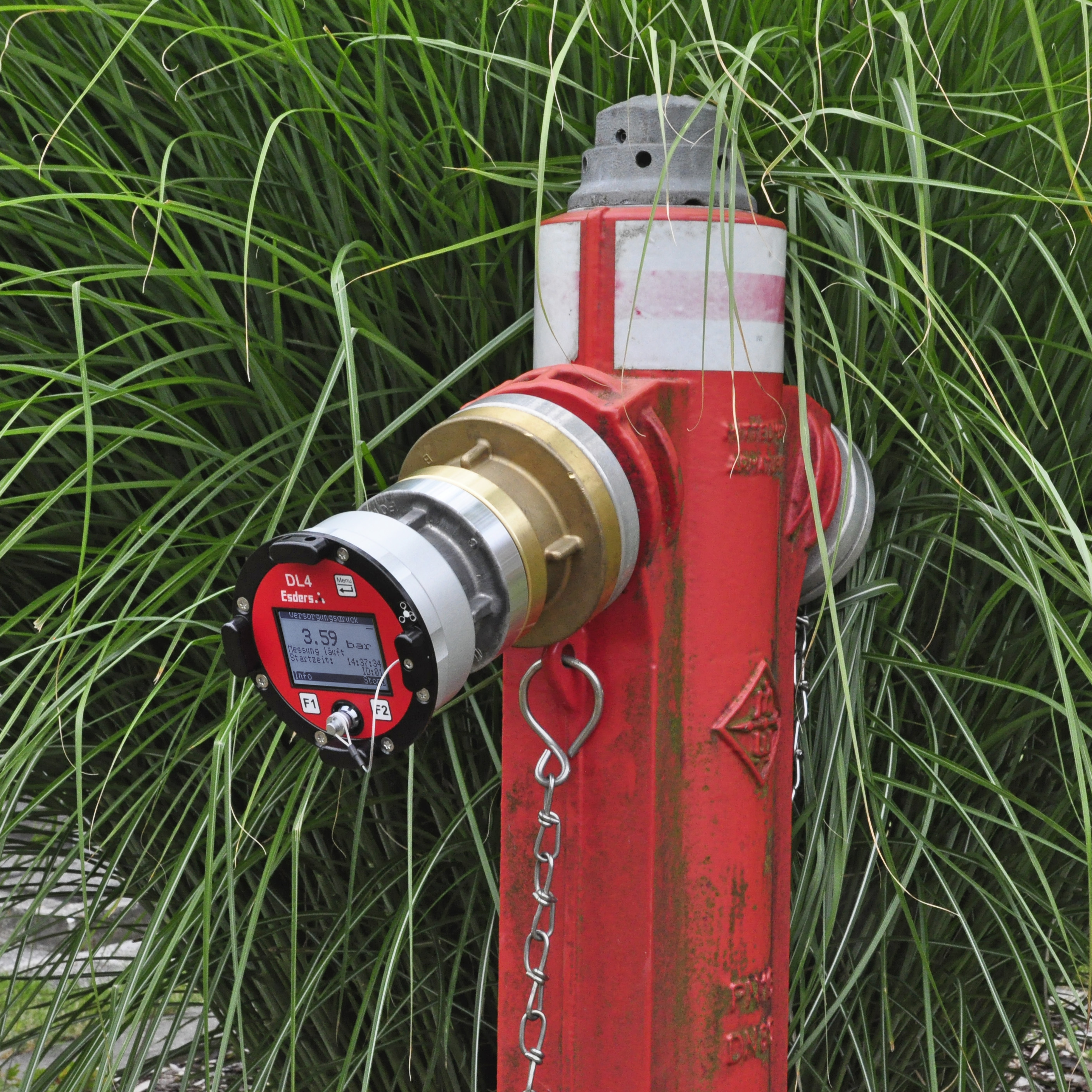 DruckLogger DL 4 - 561011
DruckLogger 4 water, Storz C
DruckLogger 4, Storz C Pressure measuring device for water network. Measuring range up to 16 bar. Accuracy better than 0,1% from end scale. At pressure side with Storz C coupling (max. 16 bar) and ¼ internal thread. Cap with magnet in order to operate the logger.
Description
Modern pressure measurement equipment begins with practice-oriented instrument technology and correspondingly user-friendly evaluation and documentation software. What the users want is: to be able to install the measuring device on underground hydrants without connection cables or pressure hoses "flying" loose. For this reason, the DL 4 is fitted directly into the hydrant's claw coupling using the valve key. Turn clockwise to screw in, and anti-clockwise to remove. Done. Now the DL 4 is also available in the variant with Storz-C coupling for direct connection to a pillar hydrant. An adapter system or threaded connection is available for use at other measuring points.
The information on the graphic display includes the current pressure, which is displayed so large that it can also be read easily in the installed position. In addition, the minimum and maximum measured values and the mean pressure can be called up. This allows changes in pressure to be recognised directly, without reading out the values.

There are sensors in the aluminium housing, which are concealed behind the "virtual" buttons. These can be operated with a magnet – i.e. without finger pressure. The magnet is located in the end cap of the plug or, optionally, in an external magnetic pen (for protection against operation by third parties). Thus, all of the operational control elements are absolutely sealed. Penetrating water and dirt don't stand a chance. When it comes to the plug-in connection for communication and charging, we rely on the best quality available on the market.
Features
Proven menu navigation with new operating concept using a magnet and Hall sensors (no membrane keys – no leaks)
Start measurements on site and read the results intermediately
Large graphic display showing the current measured value and statistical values
Pressure measuring range up to +25 bar, accurate to 5 mbar
Accuracy: 0.1% of the final value at 20 °C
Extremely robust and waterproof measuring device
PC software for programming and documentation
Screws directly into the claw coupling of underground hydrants or into pillar hydrants (variant Storz-C)
Technical data
| | |
| --- | --- |
| Display | LCD graphic display with 128 x 64 pixels; can be illuminated |
| Pressure range | up to 25 bar |
| Resolution | 5 mbar |
| Measurement error | < 0.1% of the final value at 20 °C |
| Protection category | IP68 |
| Rechargeable battery | Lithium ion battery |
| Rechargeable battery capacity | Up to 6 months depending on the programming |
| Temperature range | -15 °C to +50 °C |
| Interface | USB |