Shopping cart
Device technology
Device options
Software
External sensors
Test trailer
Pumps & Compressors
Gas flares
Gas venting pipes
Disinfection
Connection accessories
Test accessories
Charging technology
Transport & Storage
Accessories
Operating instructions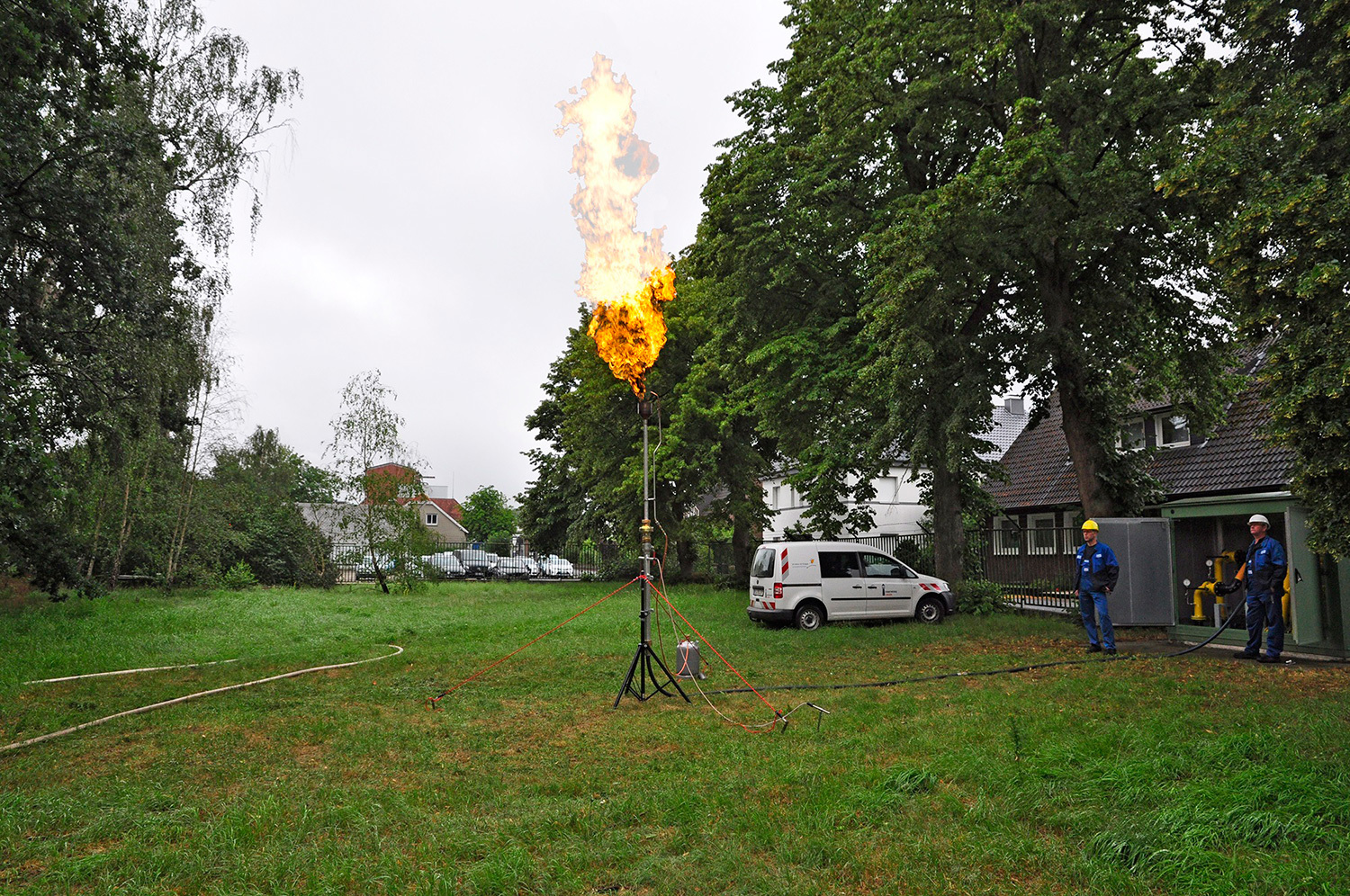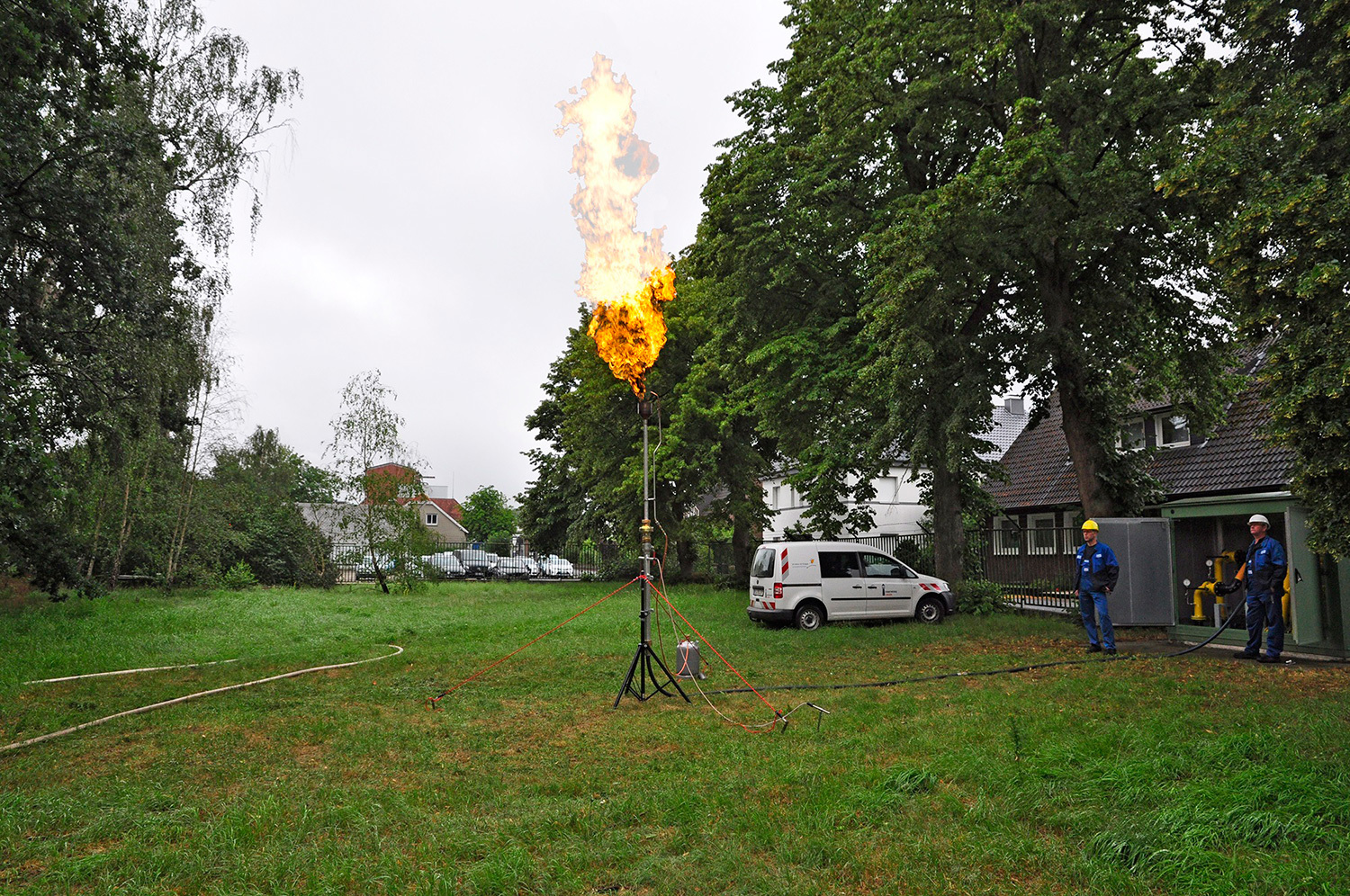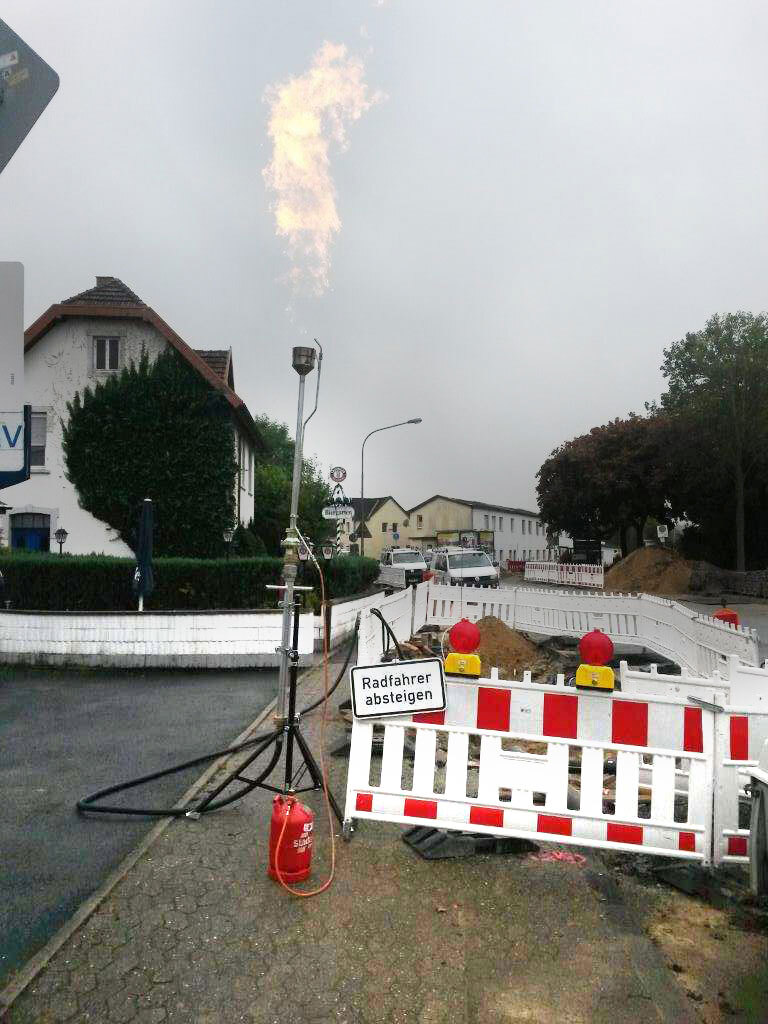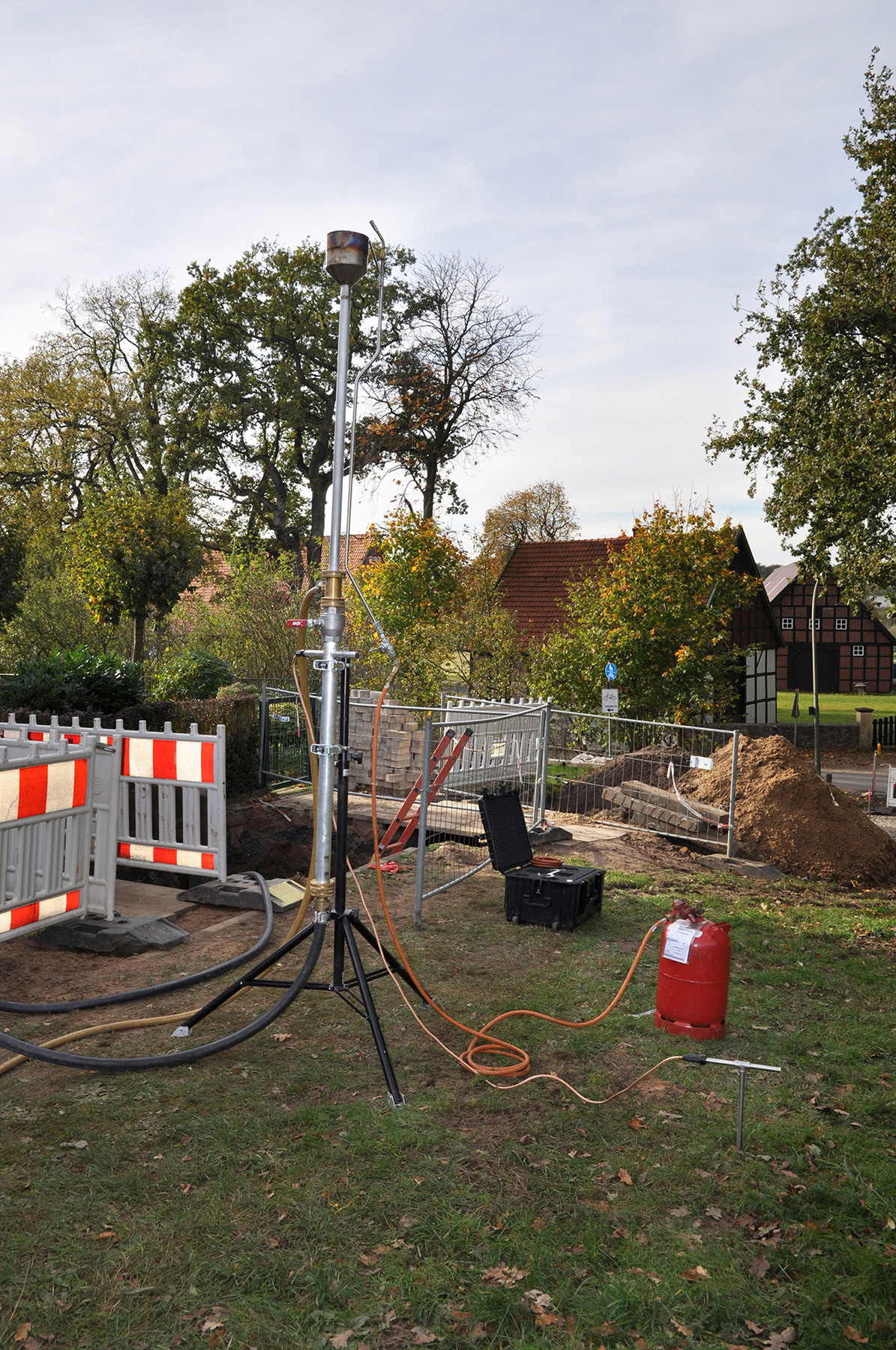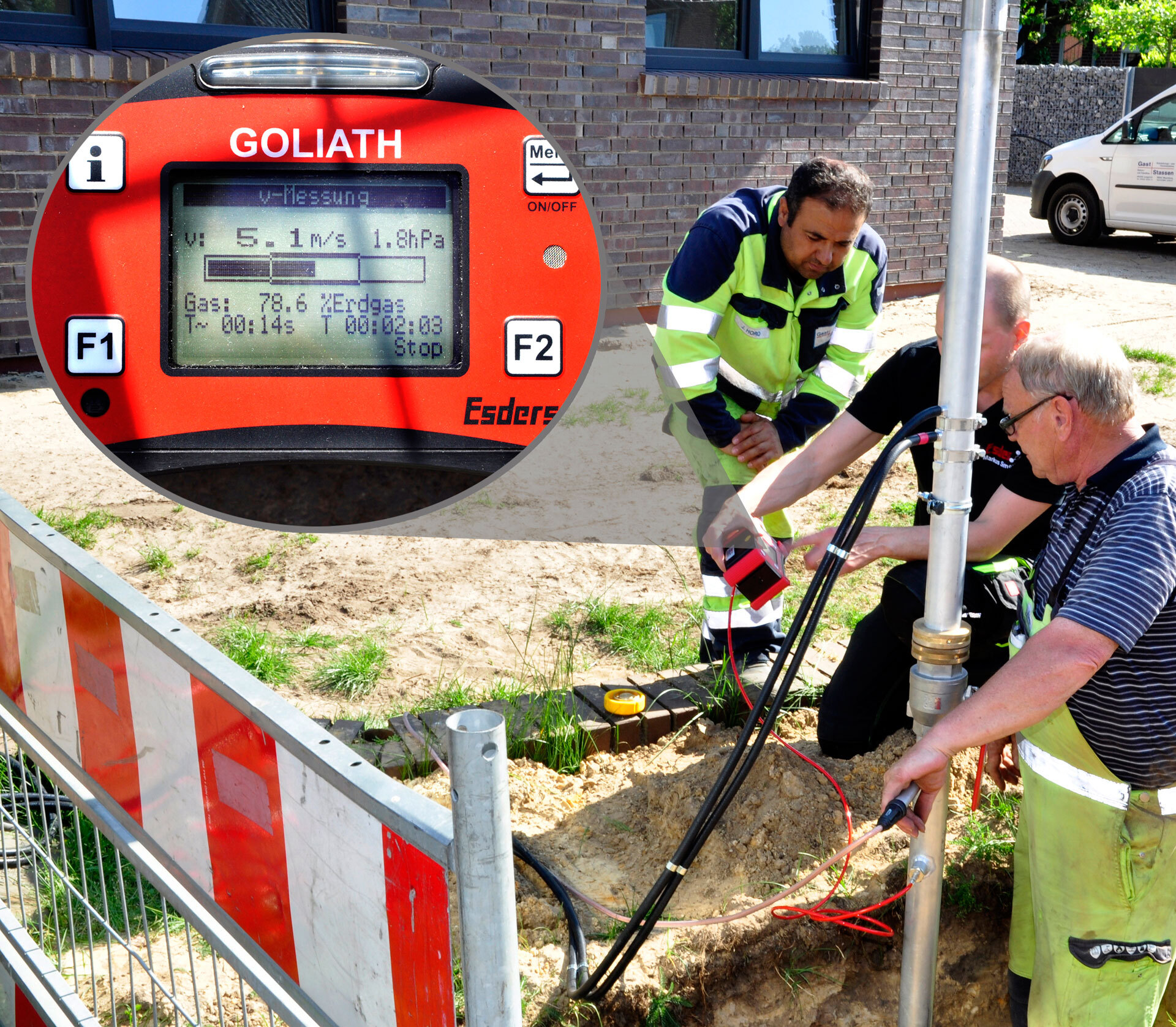 Description
Standpipe for professional pressure testing and for filling and emptying gas pipelines.
Practical system with wide application
Easy adaptation to many thread sizes, drilling saddles and fittings –directly or via electrically conductive tube
Rapid extraction of gas by using the Venturi nozzle
Flame arrestor for burning off the gas safely
Speed measurement
For our testing standpipe we offer the possibility to measure the speed when purging or evacuating gas conduits.
The gas testing standpipe is a proven tool in the gas supply field that is used to test pressure, as well as for the filling and commissioning of gas lines. The recommendation of the German Technical and Scientific Association for Gas and Water (DVGW) is to fill the lines with a speed between 3 and 7 m/s in the pipe applies for the purging of the line. We now offer a practice-oriented solution for this task. A measuring tube equipped with an inner Pitot tube is used and connected with the GOLIATH gas measurement device for the evaluation.

The GOLIATH Option v is equipped with a differential pressure sensor with which the static and dynamic pressure in the Pitot tube is determined. The user, prompted by the menu, enters the diameter of the main pipe and its length. The speed in the main pipe, the estimated time required for the purging and the elapsed filling time, as well as the gas concentration then appear in the GOLIATH display.

EVERYTHING FROM ONE SOURCE!
Our solution thus meets all requirements in keeping with the DVGW rules.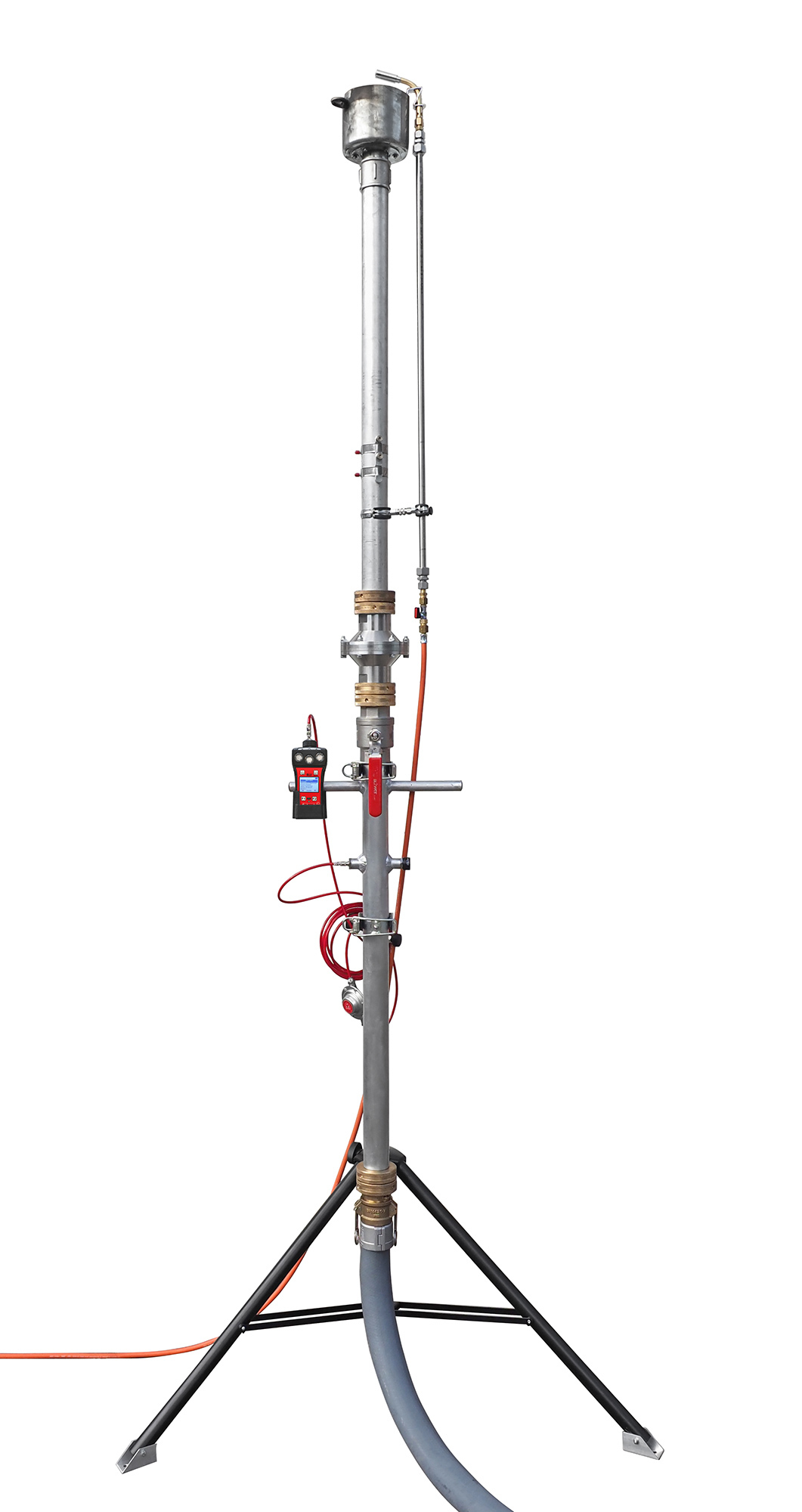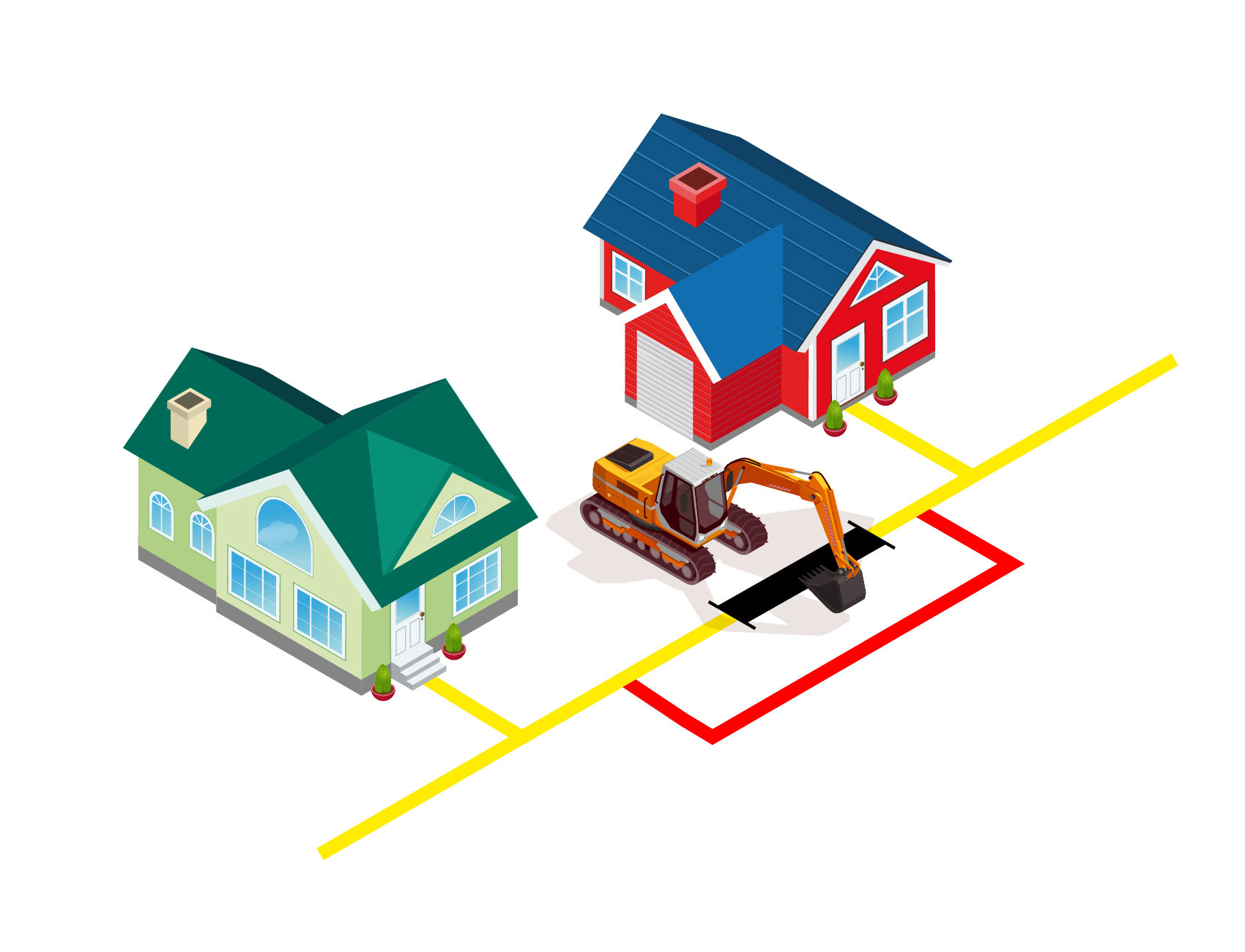 Bypass line
In reality, it happens time and again that the supply to industrial or household customers has to be interrupted for repair or reconnection work.
The high-pressure hose used for our gas test stand pipe has proven to be an excellent aid for short-term bridging to supply customers. The flexible and easy-to-couple hose can thus avoid longer disruption times and is used flexibly to connect the gas stand pipe and as a bypass line if required.
Downloads
Brochure gas standpipe
System accessories gas standpipe
Equipment
Accessories Connecting hoses Connection adapter
Spareparts
Spare parts: