Shopping cart
Device technology
Device options
Software
External sensors
Test trailer
Pumps & Compressors
Gas flares
Gas venting pipes
Disinfection
Connection accessories
Test accessories
Charging technology
Transport & Storage
Accessories
Operating instructions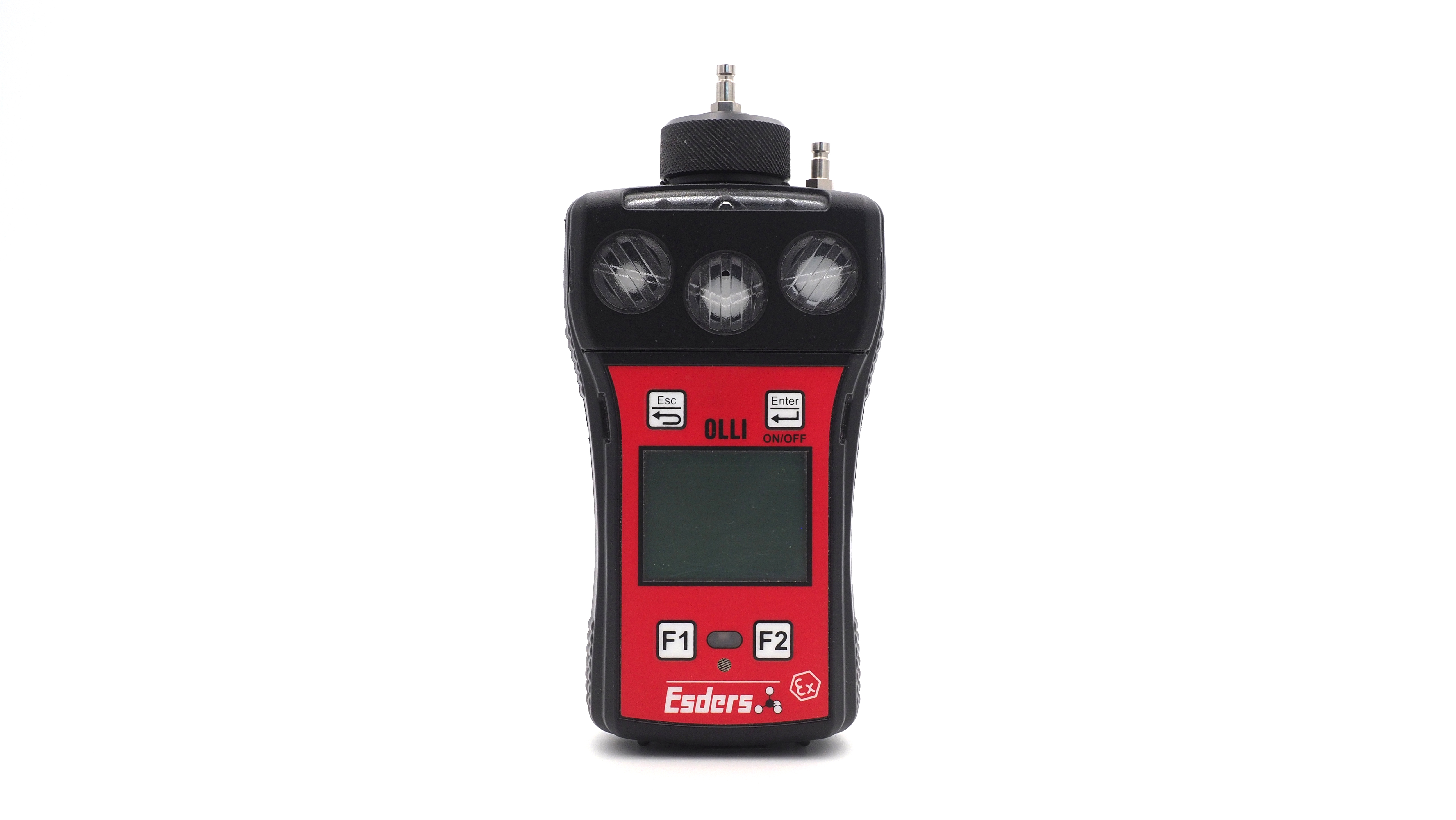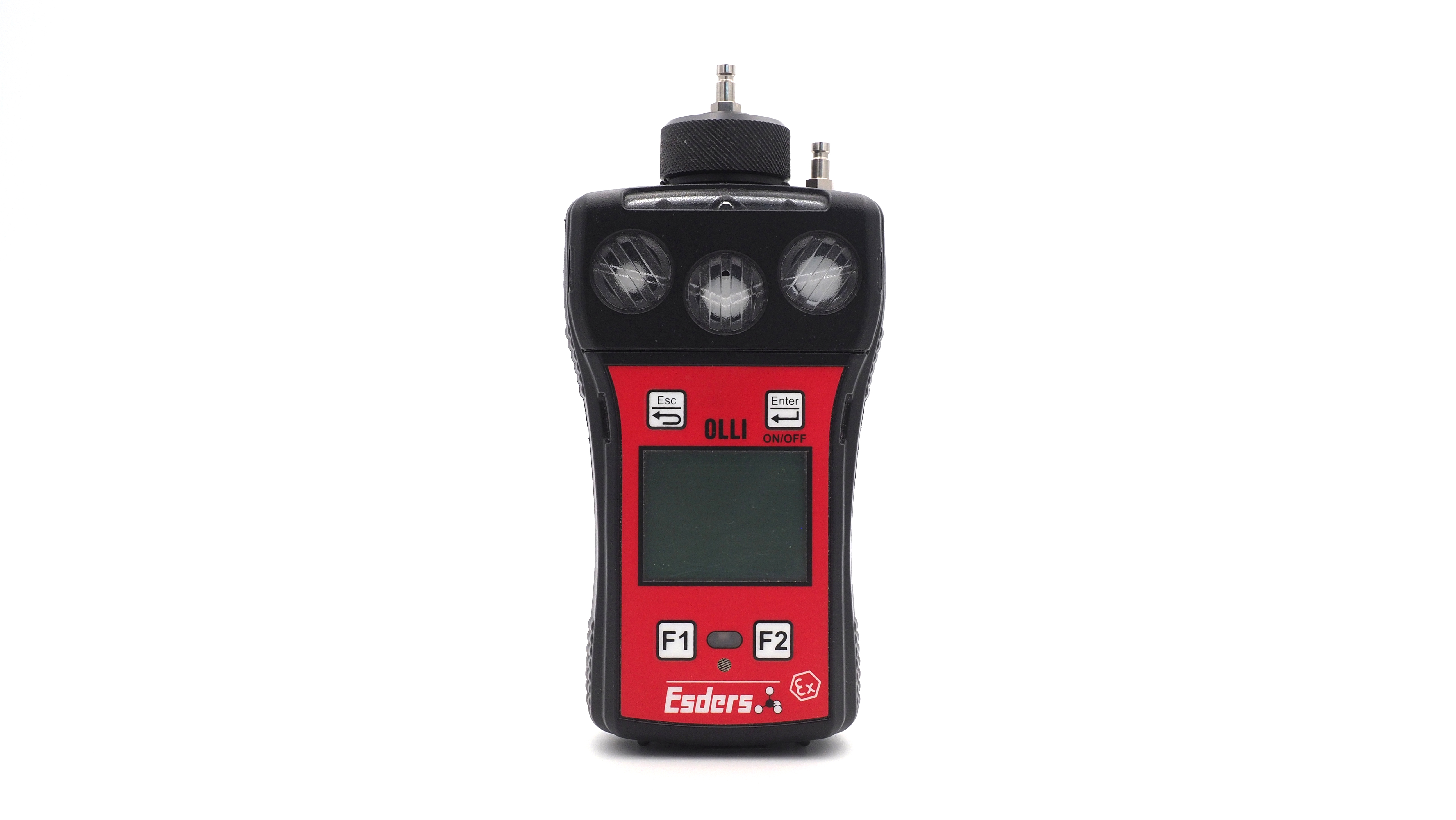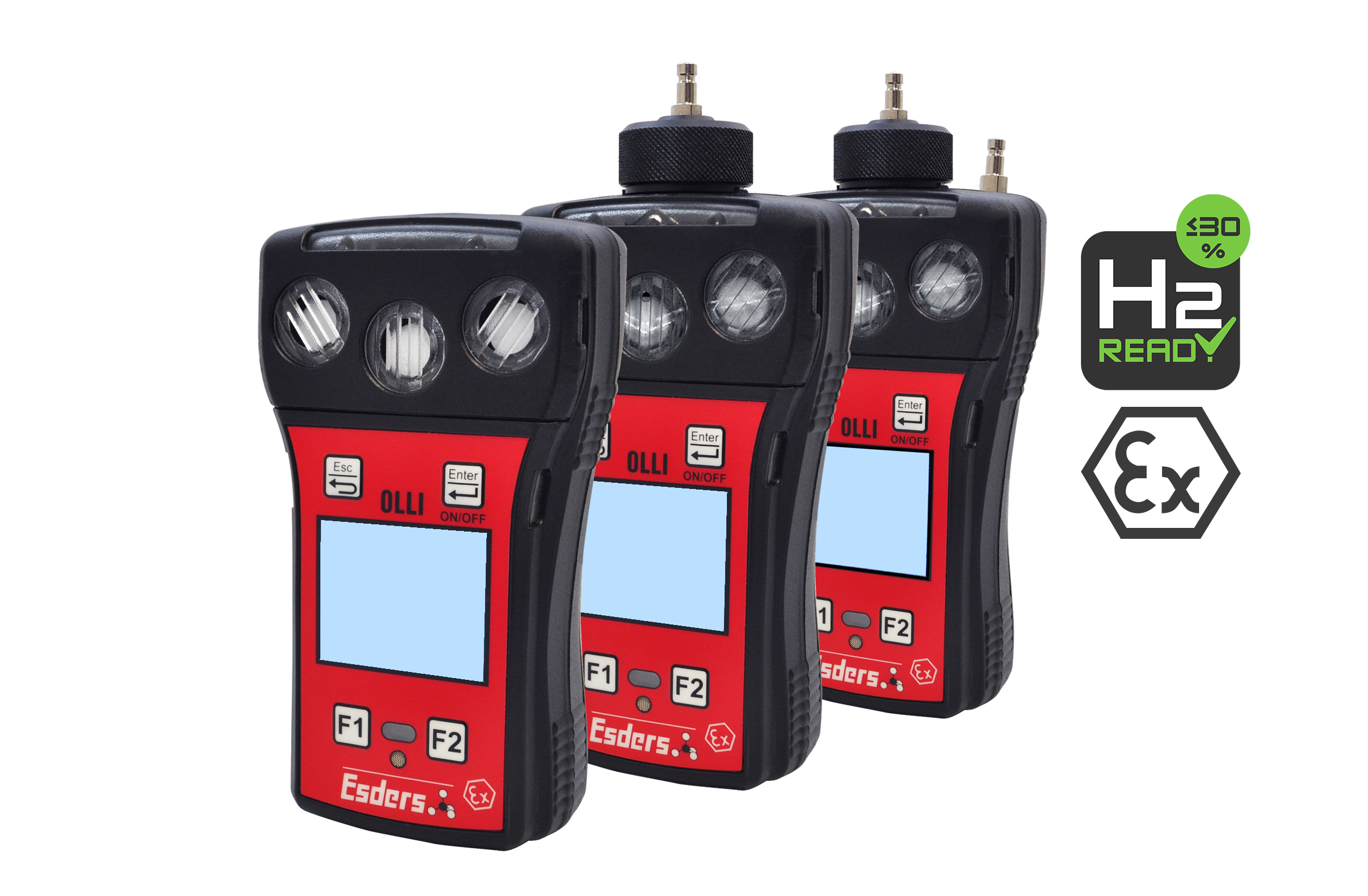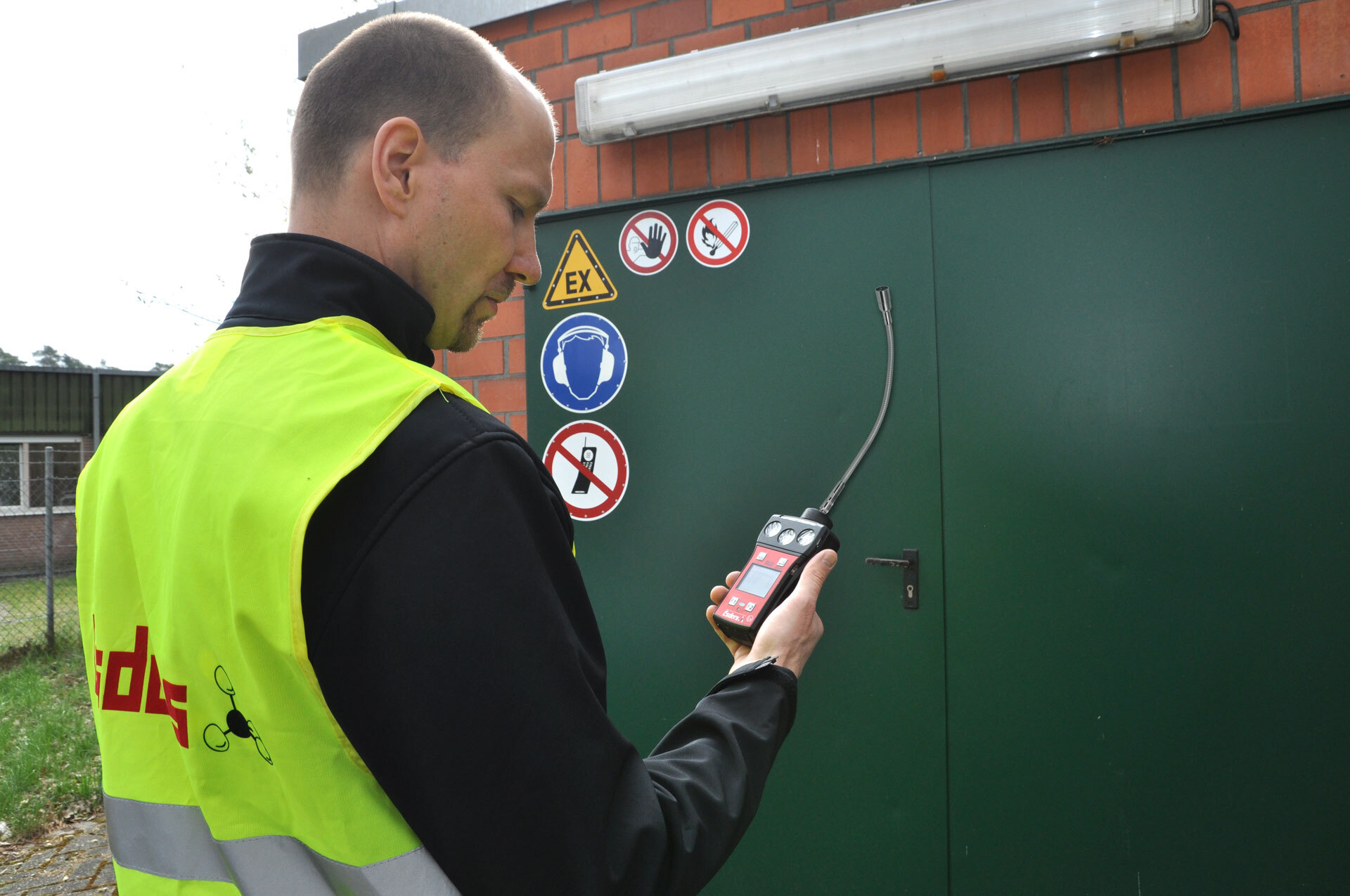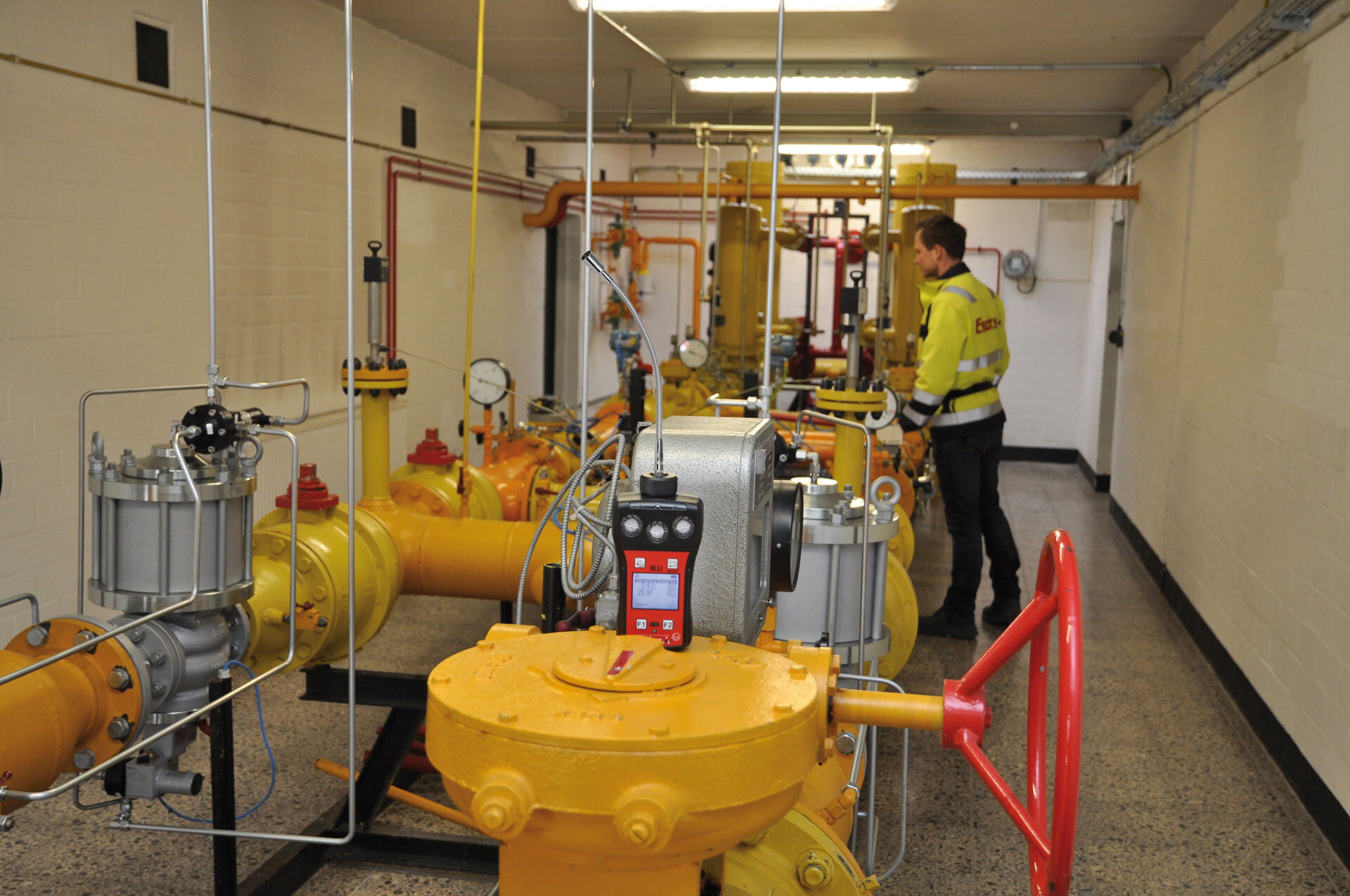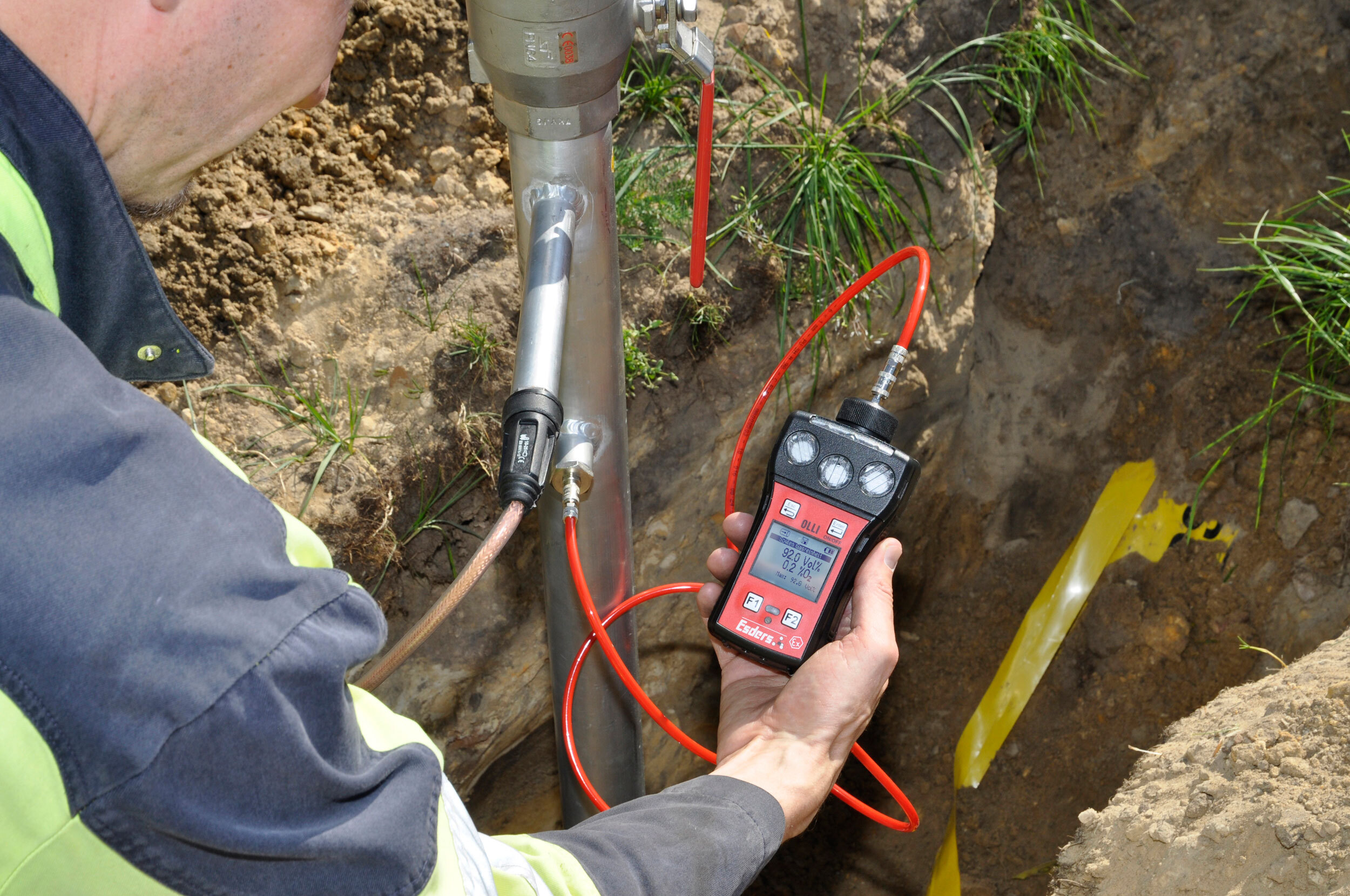 OLLI with certified measuring function - 280020
OLLI INMETRO with certified measuring function
OLLI gas measurement & warning instrument Explosion-proof & compact handheld gas measurement instrument as diffusion device. It can be used for up to 5 combustible and toxic gases as well as oxygen and comes in an extremely rugged 2C synthetic housing with a Li-Ion rechargeable battery. Up to 3 gas sensors can be installed (Ex/Ox/Tox). Assembly is based on customer requirements. Moreover, a pressure sensor can be installed. The instrument can be equipped with an optional pump. Operating time > 50 hours (depending on type & number of installed sensors and ambient conditions, w/o illumination) Measurement ranges are subject to sensor assembly Dimensions: 136 x 78 x 43 mm Weight: approx. 350 g Explosion-proof measurement instrument (active & passive) Measuring function certified for methane (CH4), propane (C3H8), oxygen (O2), carbon monoxide (CO), carbon dioxide (CO2), hydrogen sulfide (H2S) according to the following European standards: EN 60079-29-1 EN 50104 EN 45544-1 EN 45544-3 Applied Brazilian standards: ABNT NBR IEC 60079-0 ABNT NBR IEC 60079-1 ABNT NBR IEC 60079-11 Marking: Ex db ib IIB T4 Gb Certificates: DNV 22.0010 X Temperature range: -20°C <= Ta <= +50°C
Description of gas measuring device OLLI
The OLLI is an explosion-proof, multi range measurement device for flammable & toxic gases and oxygen.
The device comes either in a diffusion version and can be equipped with an internal pump and pressure measurement. The well-known and easy-to-use operating concept with a menu navigation driven by two function keys and a ENTER button has been enlarged by an ESC/return button.
Manhole inspection: clearance measurement with OLLI
In the field of gas and water supply and sewage disposal, workplace monitoring and controlling the atmosphere in confined and enclosed spaces is a fixed and important part of work procedures according to DGUV Regel 113-004.
Before work can begin, it has to be ensured that there is no lack of oxygen and that the shaft atmosphere is free from harmful substances. Furthermore, it must be determined whether an explosive atmosphere can be ruled out. Especially for structures in the area of sewage disposal, a clearance measurement is mandatory.

Do you need a gas detector to inspect manholes? Then we offer you our OLLI, an effective gas detector with pump for combustible gases, toxic gases (H2S, CO, CO2) and oxygen.
According to the German Employer's Liability Insurance Association (Berufsgenossenschaft), these gas warning devices "[...] are an aid to hazard reduction by detecting the presence of [flammable and] toxic gases and emitting suitable acoustic and/or optical warnings." (Quote DGUV Information 213-056).

In one of our workshops, the participants are taught necessary technical knowledge to perform clearance measurement in accordance with DGUV Principle 313-002.
Features of explosion-proof gas detector OLLI
Ergonomic & extremely rugged synthetic housing
Multiple device configurations with different sensors for various applications possible
Extremely long operating time (depending on device configuration & application up to 50h)
High contrast LCD graphic display with backlight for optimal display of all measured values
Cutting-edge filter technology
Optional Bluetooth technology for easy data transfer
Bump Test station for quick function tests on-site
Simple and easy operation with intuitive menu navigation
Practical accessories for all applications
IP67 protection code
Data management
It was not so long ago that printing on thermal paper was a revolution on the construction site. As an environmentally conscious and future-oriented company, we want to do without paper and at the same time make your everyday work easier.

With Esders Connect the measurement data will directly be send to your office via our App for your smart phone or tablet – fast, paperless, digitally and DSGVO compliant. You have the option of specifying up to three e-mail addresses in order to send the completed test reports to them. The recipients also receive the GPS data for the exact localisation of the measurement. The administration is clear and can be accessed from anywhere at any time.
Esders Connect is browser-based, so no updates are required and you always have the latest version available.

Click here for more information about Esders Connect.
Technical data
Display
illuminated LCD Graphics display with 128 x 64 Pixel + special icons
Power supply
Rechargeable Li-Ion
Operating time
up to 50h (diffusion version, w/o backlight)
up to 35h (pump version, w/o backlight)
Measurement range (Availability dependent on operating modes)
0-22,000 ppm methane, resolution 1, 5, 10, 50 ppm (adjustable)
0-8,500 ppm propane, resolution 1, 5, 10, 50 ppm (adjustable)
0-100 % LEL methane/propane, resolution 0.01 % or 0.1 % (adjustable)
0-100 Vol.-% methane/propane, resolution 0.01 Vol.%, 0.1 Vol.%, 0.5 Vol.% (adj.)
optional: 0-5 Vol.% CO2, resolution 0.01 Vol.%
optional: 0-25 Vol.% O2, resolution 0.1 Vol.%
optional: 0-1,000 ppm CO, resolution 1 ppm
optional: 0-200 ppm H2S, resolution 0.1 ppm
optional: 0-1 bar, resolution 0,1 mbar

Alarm
Acoustic, optical and vibration alarm signal
Operating temperature
-20 °C to +50 °C
Protection
IP67
Certification
Explosion-protection (active & passive) Measuring function certified for methane (CH4), propane (C3H8), oxygen (O2), carbon monoxide (CO), carbon dioxide (CO2), hydrogen sulfide (H2S) according to the following standards:
EN 60079-29-1
EN 50104
EN 45544-1
EN 45544-3
(EU-)type examination certificates:
BVS 17 ATEX E 043 X
TÜV 21 ATEX 8596 X
TÜV 21 PTG 7001 X
968/FSP 1940.05/21

INMETRO: DNV 22.0010 X
ATEX
II 2G Ex ib db IIB T4 Gb
INMETRO
Ex db ib IIB T4 Gb
Dimensions
80 / 170 / 43 mm (pump version)
Weight
approx. 350 g incl. battery (diffusion version)
approx. 380 g incl. battery (pump version)
Pump flow
approx. 20 l/h
Connectivity
IR, Bluetooth (optional)
Data Storage
approx. 200 MB
Tutorials
Filter exchange at the OLLI
You want to protect your OLLI in the best possible way from water and dust, so you change the filter regularly.
Stefan Esders explains exactly how this works in the video.


Bump test at the OLLI
During the bump test, our OLLI is tested for the following:
free flow of the gas paths in the device,
responsiveness of the device to test gas,
intact sensors and alarms (visual, audible and vibration).
You can see how the bump test is carried out in the video.