Shopping cart
Device technology
Device options
Software
External sensors
Test trailer
Pumps & Compressors
Gas flares
Gas venting pipes
Disinfection
Connection accessories
Test accessories
Charging technology
Transport & Storage
Accessories
Operating instructions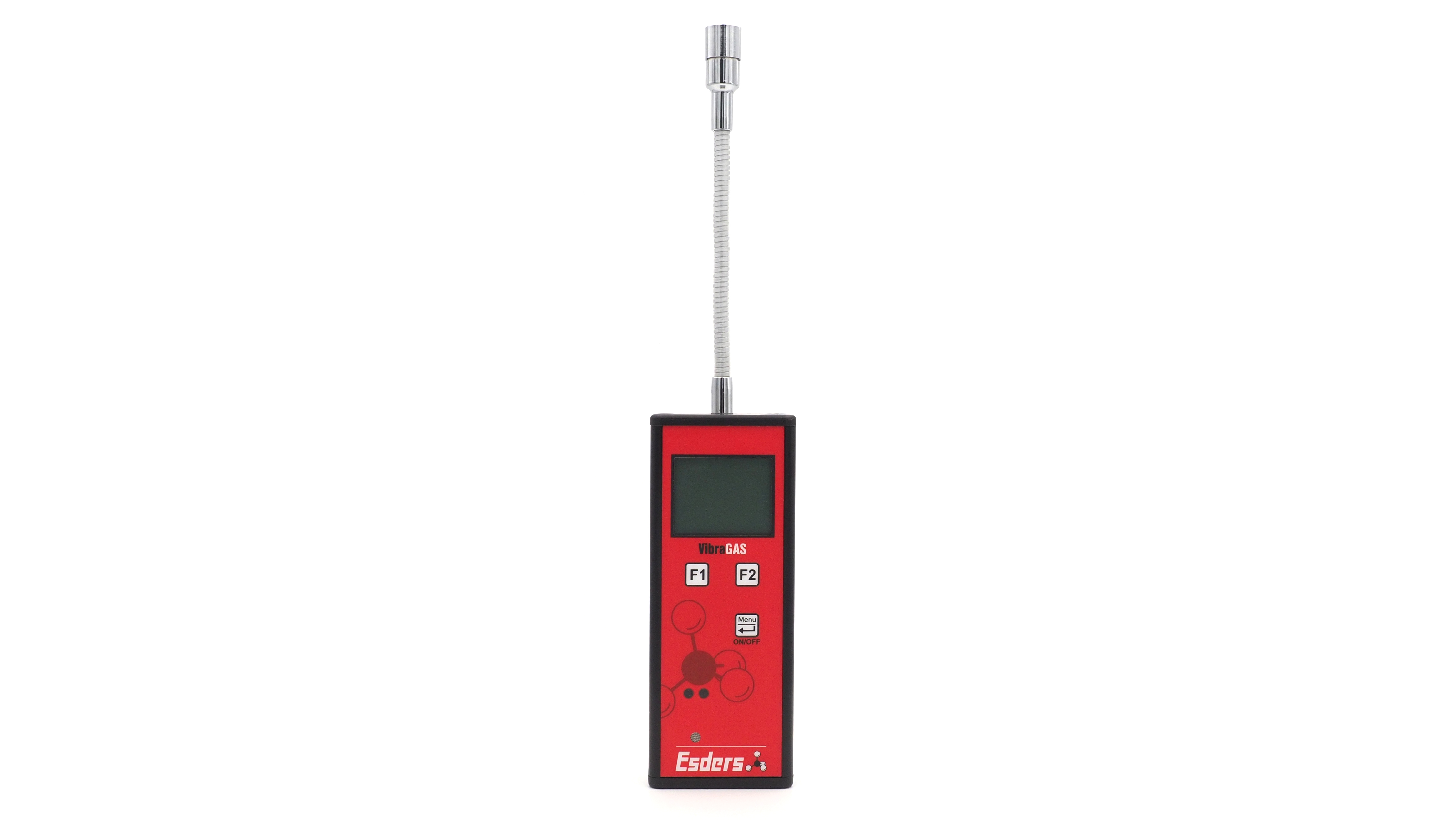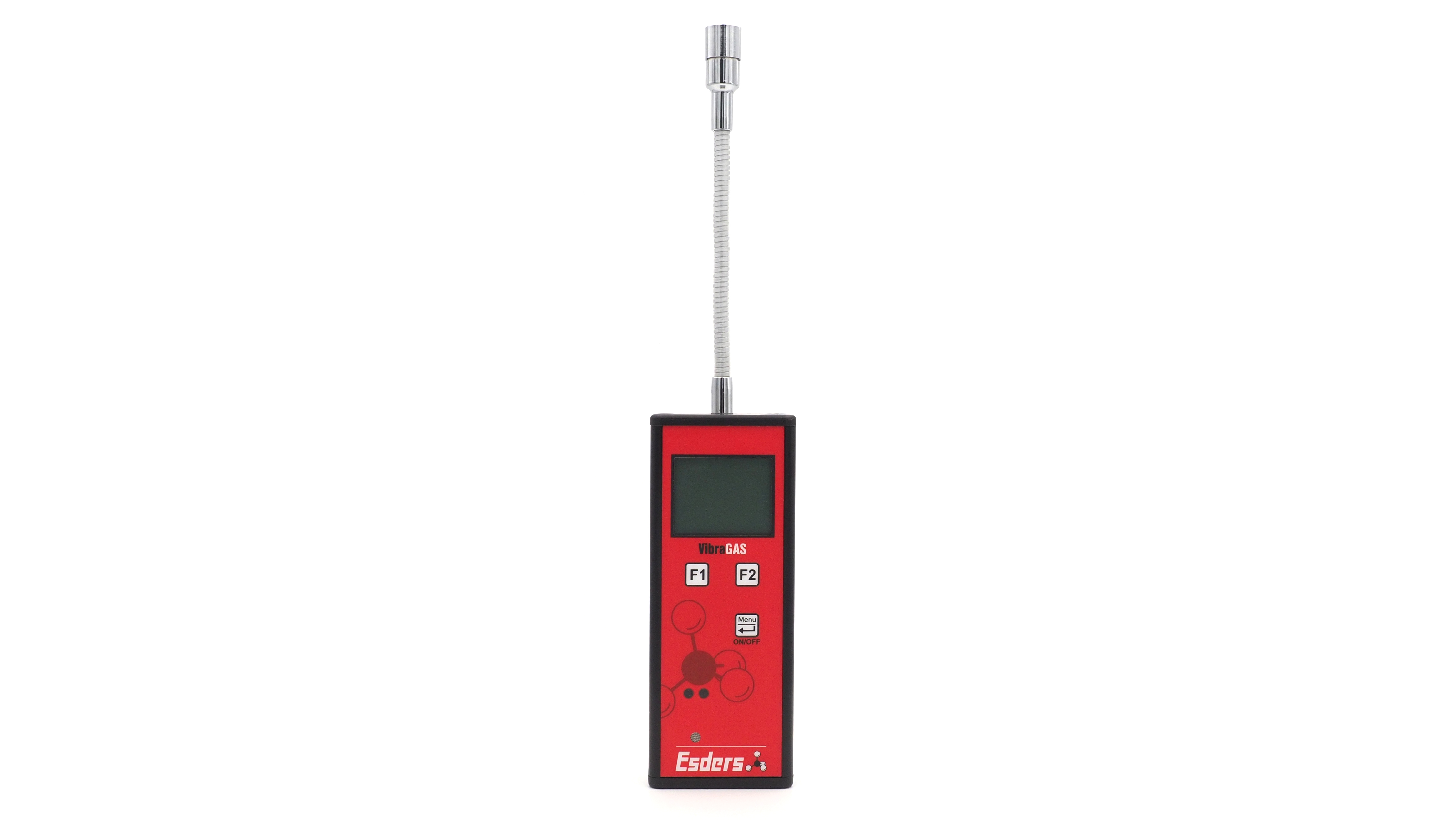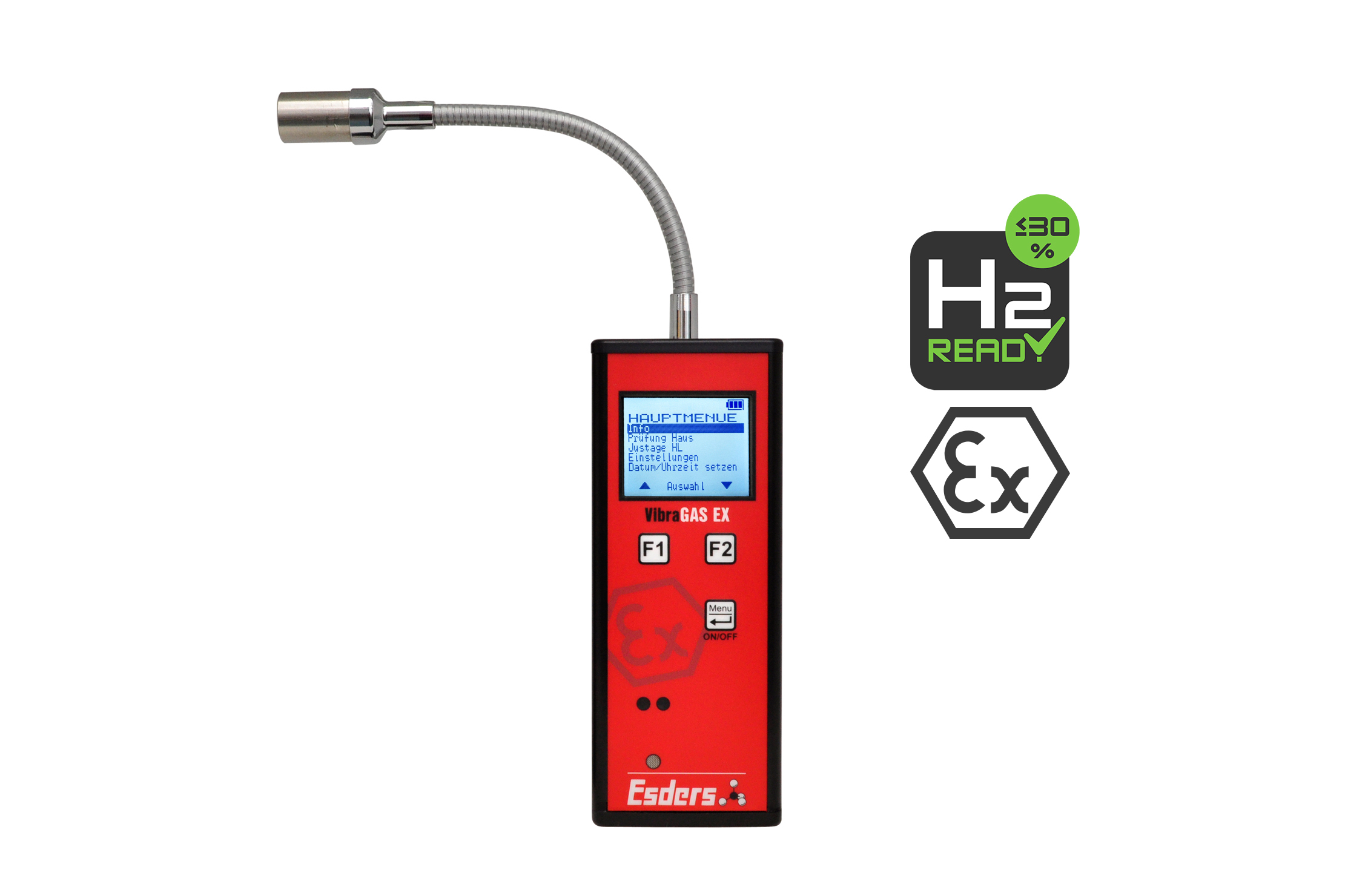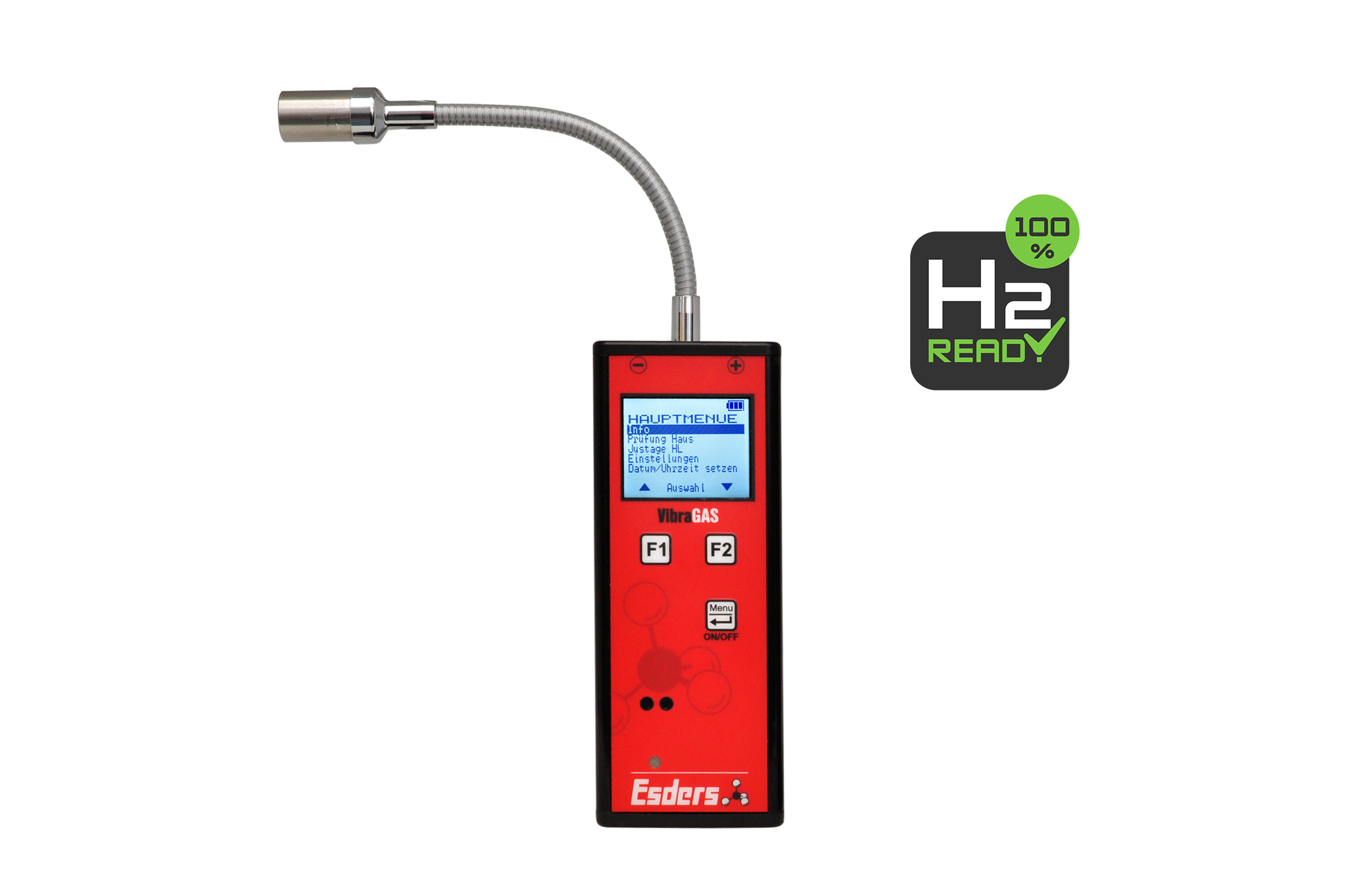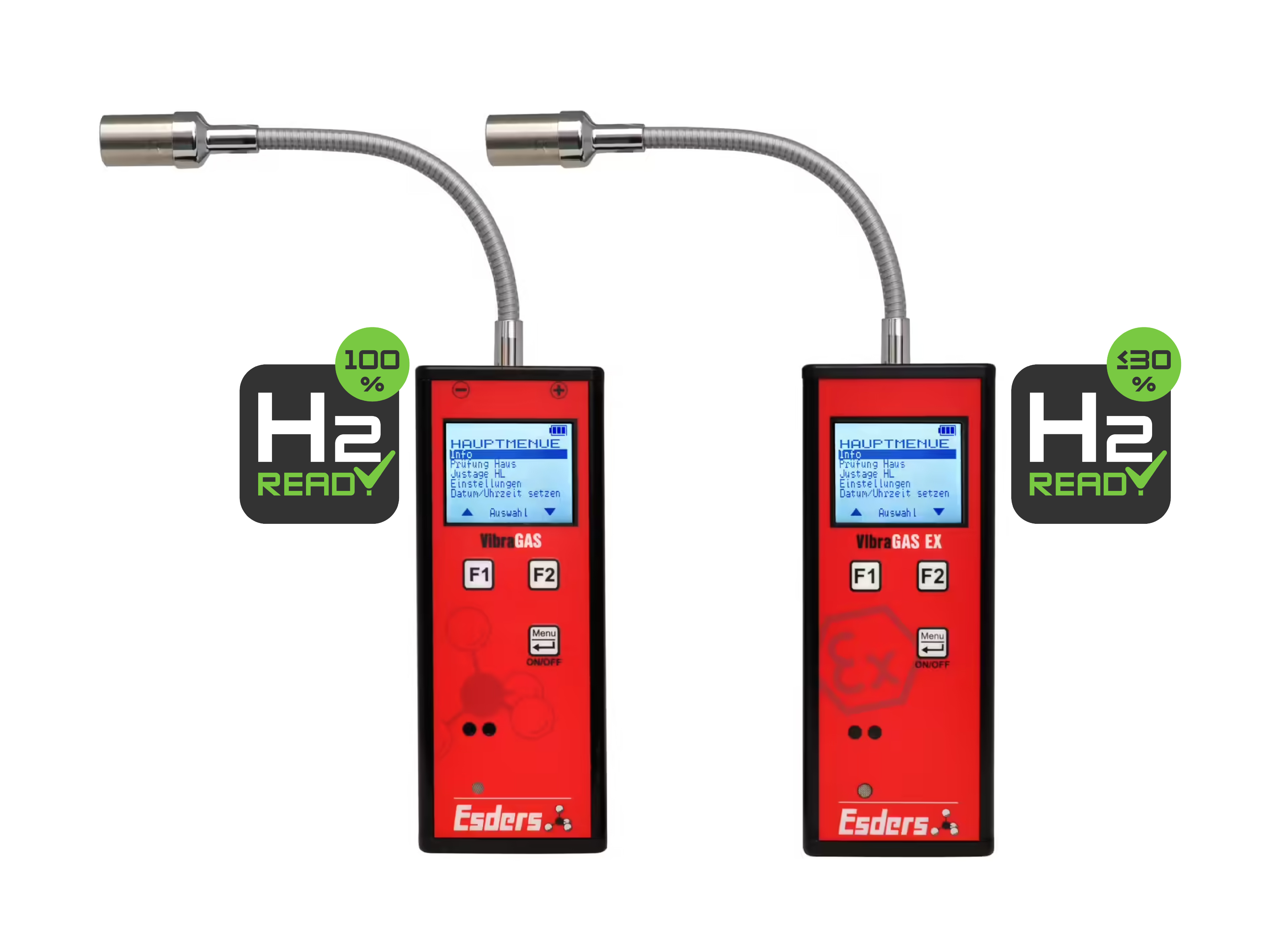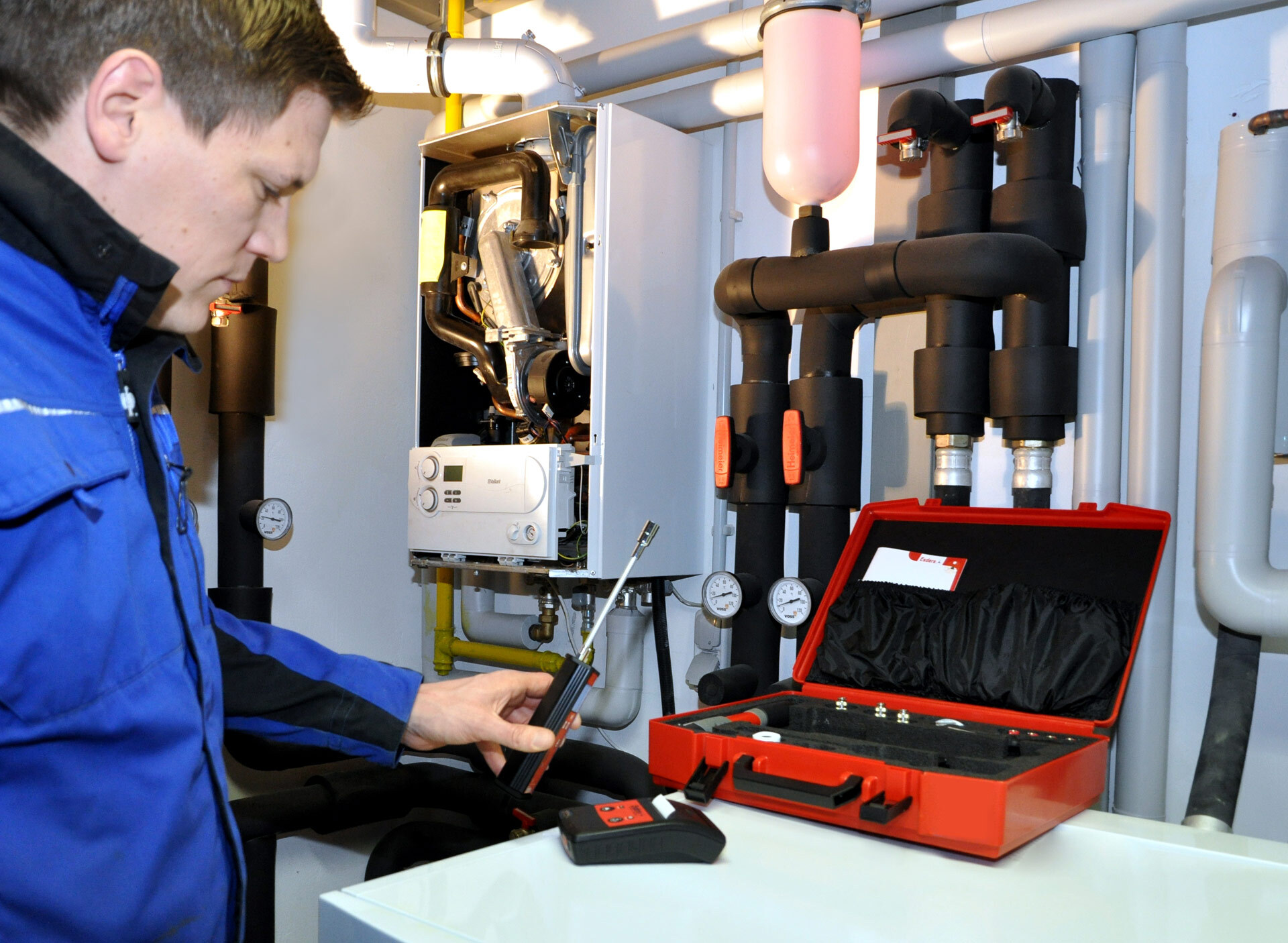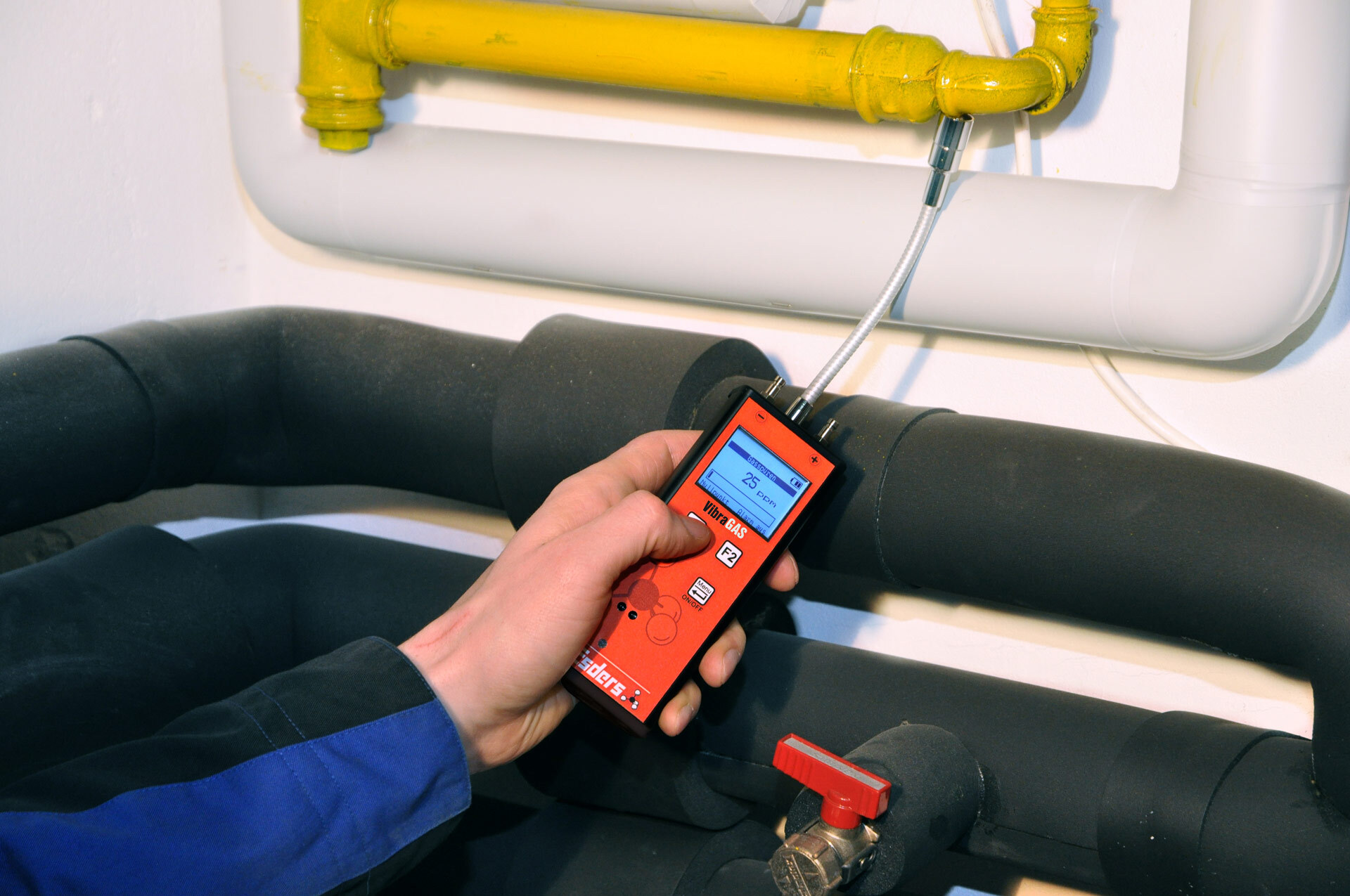 VibraGas / VibraGas EX - 271230
VibraGAS EX - rechargeable battery
VibraGAS EX HMG2 - rechargeable battery Gas leak detector Small, rugged aluminium handheld gas leak detector with remote sensor on the swan neck and lighted display. Display of gas traces by audible, visual and vibrating alarm. measurement ranges: 0 to 10.000 ppm methane operating time: > 12 hours without backlight and 20°C dimensions: 149 x 58 x 34 mm (plus 172 mm goose neck) weight: approx. 450 g explosion-proof instrument: sign: II 2G Ex ib d IIB T3 Gb BVS 05 ATEX E 010 X temperature range: -20°C < Ta < +50°C
Description
The VibraGas / VibraGas EX enables as an LDAR (leak detection and repair) fast and accurate location of smallest leaks in the gas installation. In addition to the visual and audible signal it provides also a vibration alarm. Without worrying inhabitants the user is drawn to the smallest traces of gas. The vibration increases with the gas concentration. The display does not need to be observed for the location of the leak.
The flexible goose neck with remote sensor, offers the possibility for an exact examination of pipe sections, fittings and valves. Escaping gas is detected and displayed in very small concentrations.

The use of VibraGAS offers numerous advantages over the use of leak spray. Hemp-sealed connections swell when using leak sprays often they are briefly "tight" again. On hard to reachline parts small bubbles can be very difficult to detect. Here, the use of a mirror for detecting the rear bubbles is often necessary. The VibraGAS works "dirt-free" and leaves no traces of wallpaper, walls or floor materials, such as leakspray.
Features
Rugged hand-held instruments with ergonomic aluminum housing
Wide range of applications in the gas installation
Powerful gas detector with vibration alarm and digital display reading for gas leak detection
High contrast LCD display with backlight for an optimal presentation of all measured values
Easy replacement of batteries with innovative battery Management
Setting the zero point by pressing
No need to display observation for leak detection
Simple operation with intuitive menu navigation Practical accessories for all applications
Technical data
Display
LCD graphic display with 128 x 64 pixels + special characters, with backlight
Power supply
pcs 1.5V Alkaline AA Batteries or EX NiMH battery pack
Operating time
with alkaline manganese batteries
> 100 hours at pressure measurement (without lighting)
> 20 hours at Gas detection (without lighting)
Measuring range
0 to 10.000 ppm Methane; resolution 1, 10, 50, 100 and 1.000 ppm
0 to 200 mbar (hPa) and 200 to 2000 mbar; resolution 0,1 mbar and 1 mbar
Measurement precision
± 0,5 % of end value at 200 mbar and 20°C,
±0,5 % of end value at 2.000 mbar and 20°C
Operating Temperature
-20 °C to +50 °C
Dimensions
149–165 x 58 x 34 mm without gooseneck (gooseneck 173 mm)
Weight
approx. 450 g with batteries
Test number
BVS 05 ATEX E 010 X
Identification code
II 2G Ex ib d IIB T 3 Gb