Shopping cart
Device technology
Device options
Software
External sensors
Test trailer
Pumps & Compressors
Gas flares
Gas venting pipes
Disinfection
Connection accessories
Test accessories
Charging technology
Transport & Storage
Accessories
Operating instructions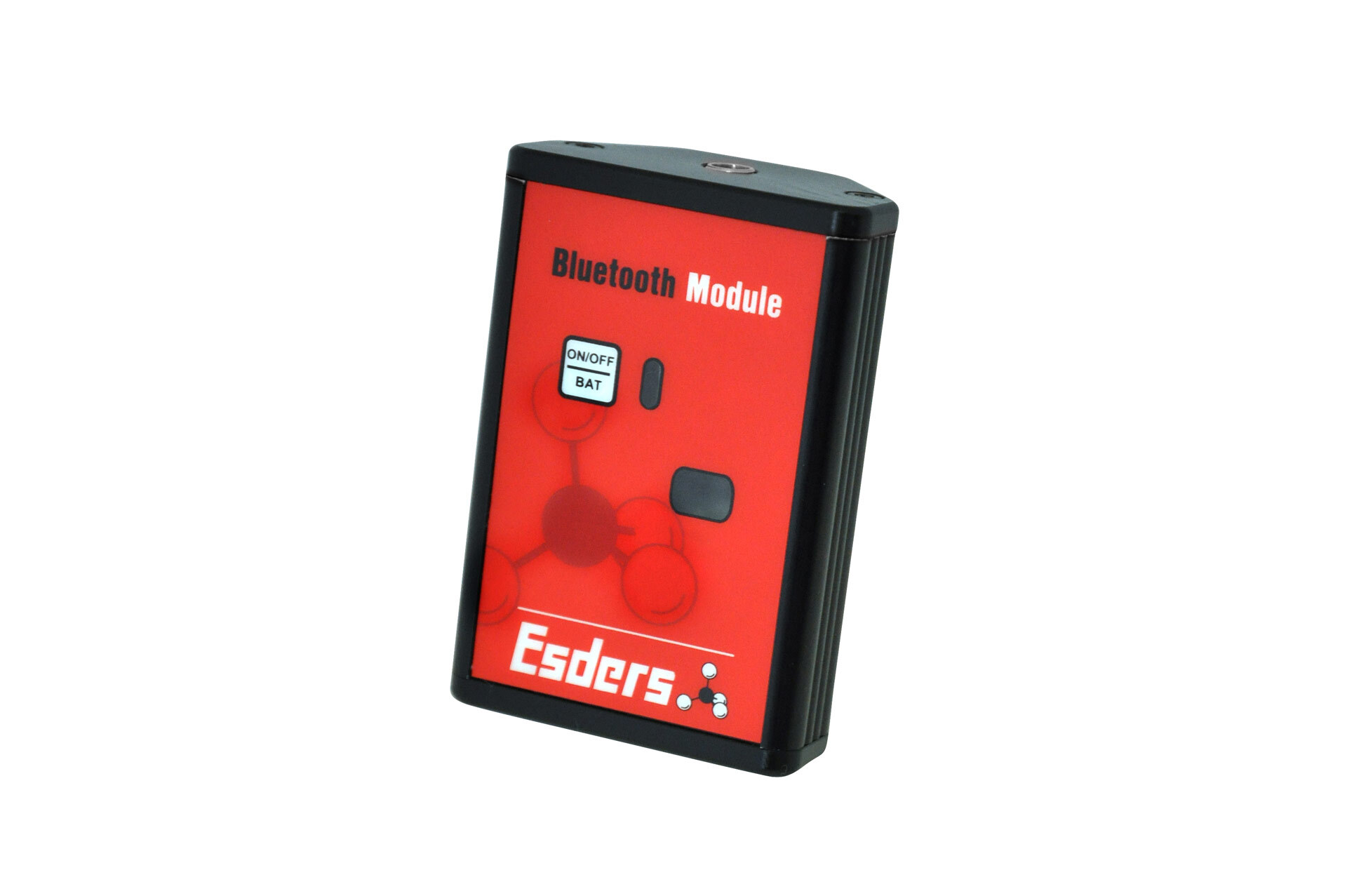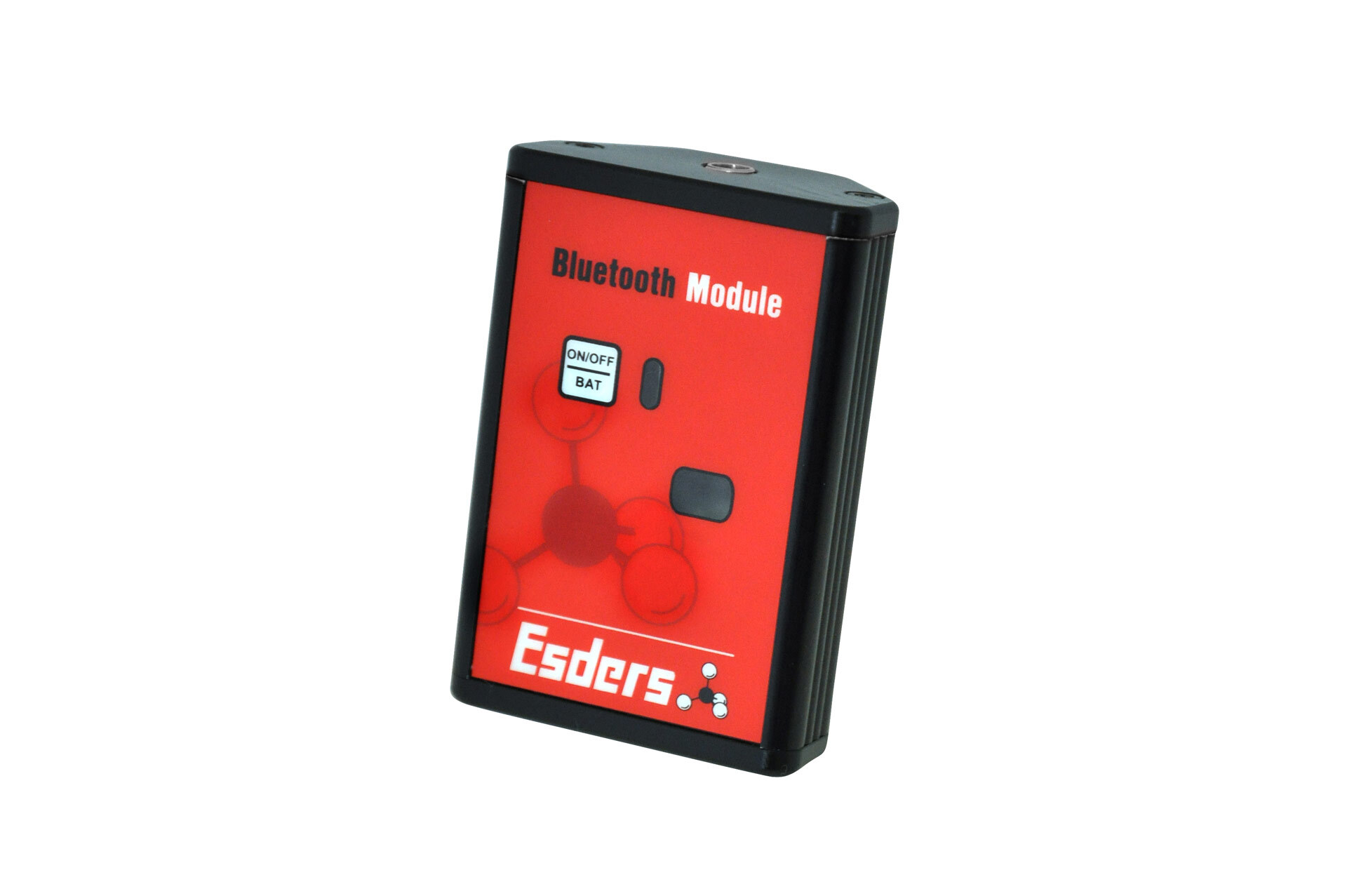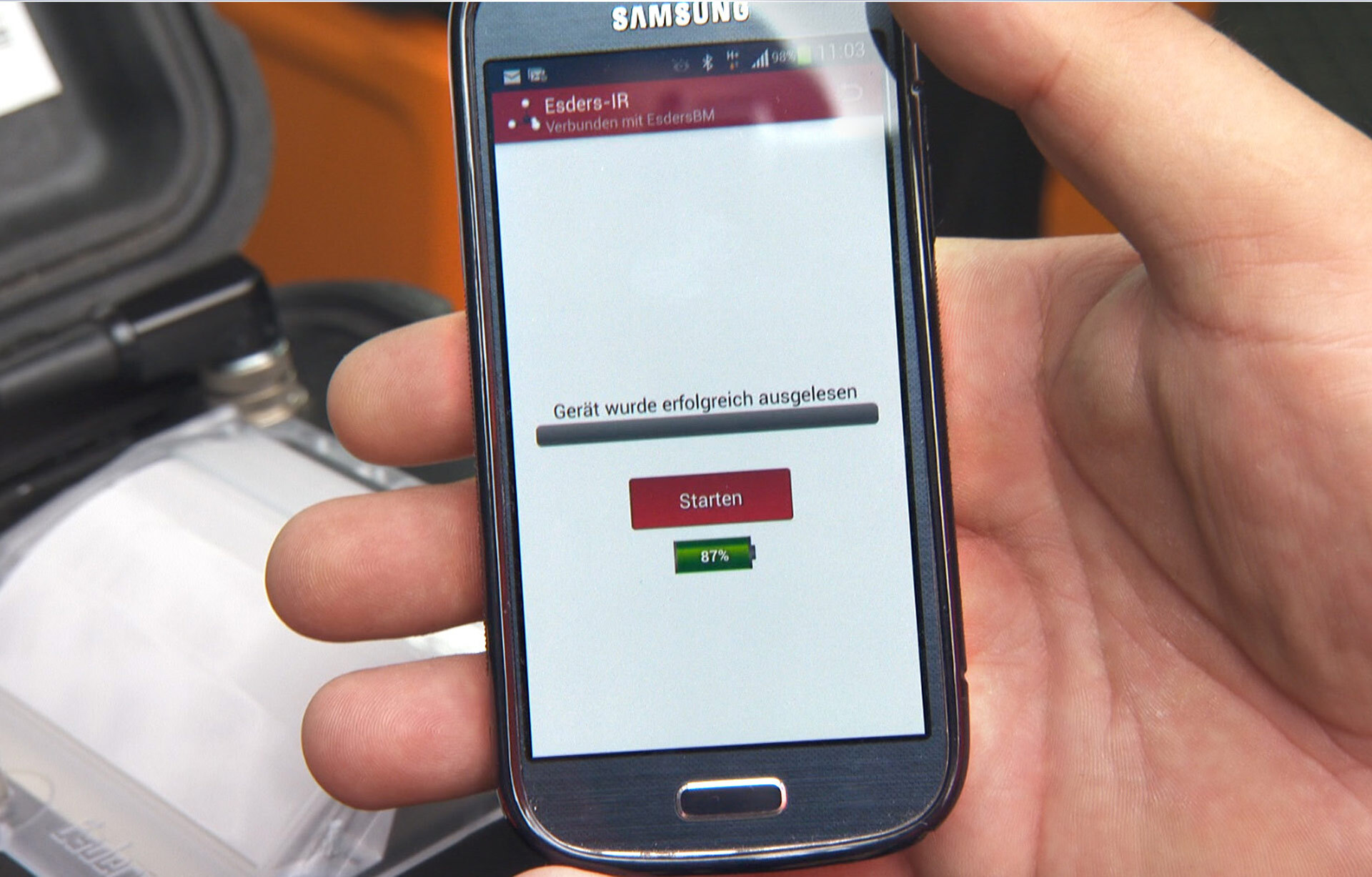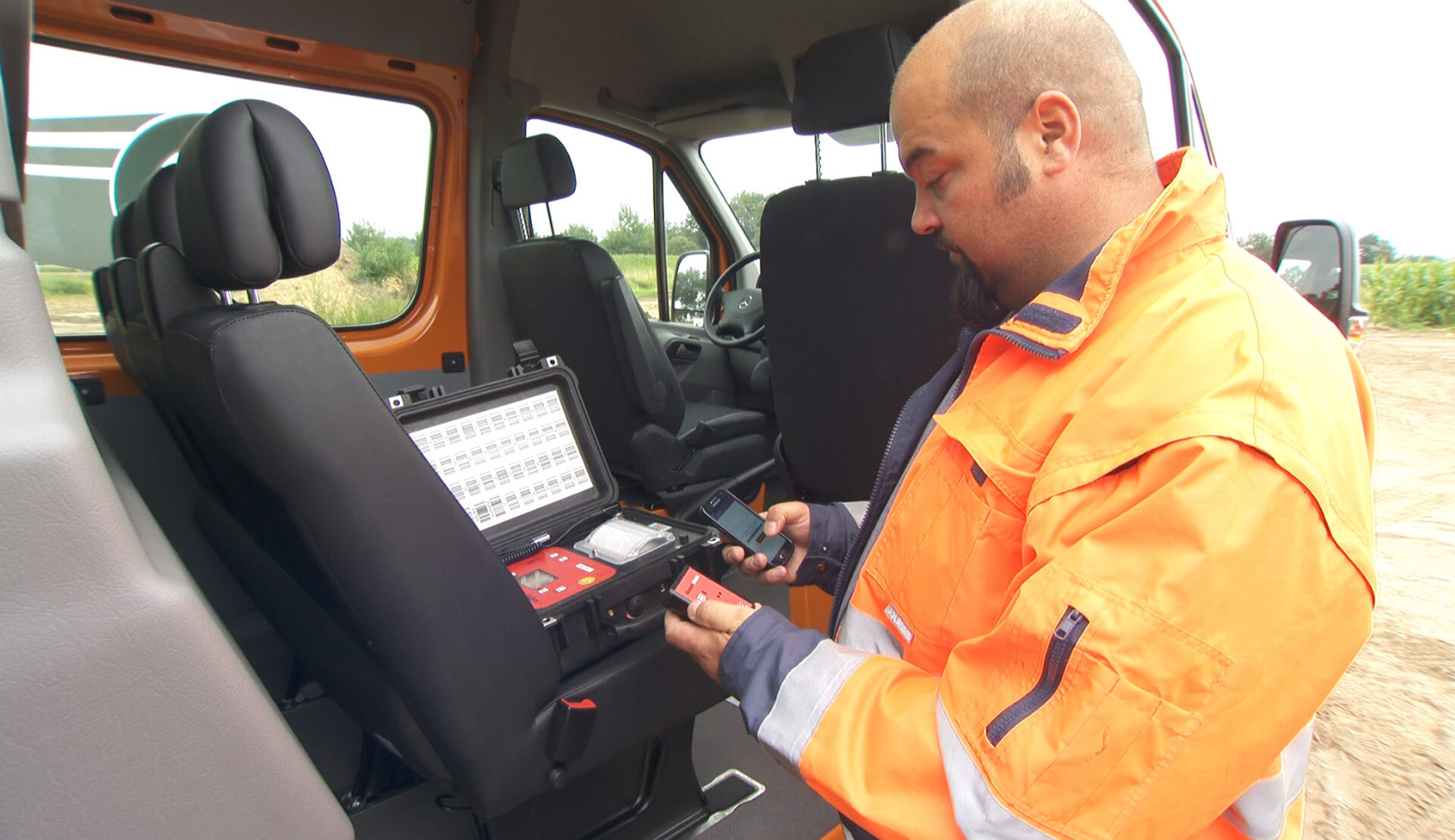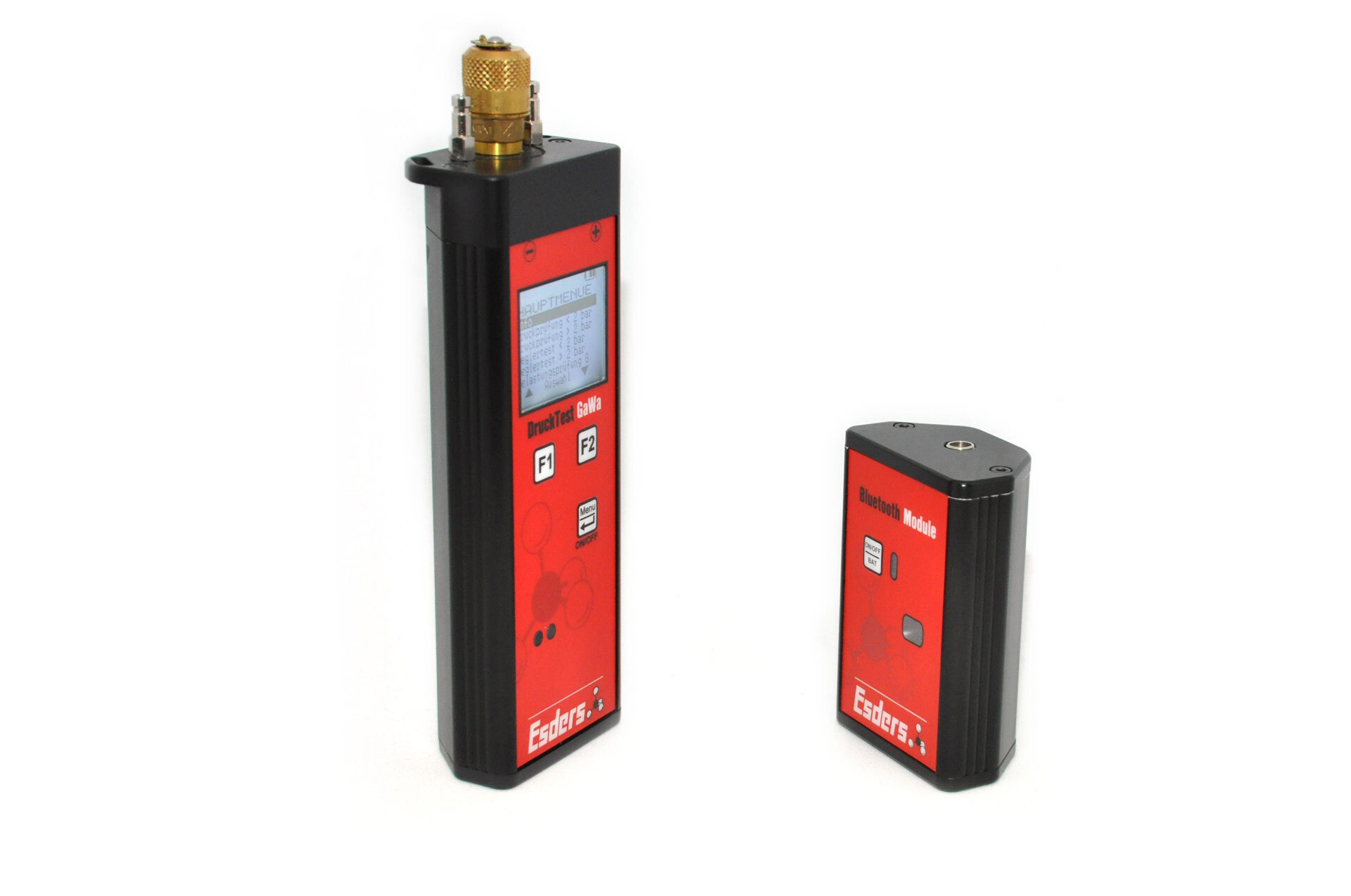 Esders Bluetooth Module - 262026
Esders Bluetooth Module EBTM
Remote transmission of measurement data via Bluetooth connection to an Android device. Transmission of latest measurement data into the office. power supply: 2100 mA NiMH rechargeable battery operation time: more than 1 month at frequent use operation temperature: - 10 °C to + 50 °C dimensions: 86 x 58 x 34 mm weight: approx. 175 g interfaces: bluetooth class 4, infrared
Description
Infrared Bluetooth module for the remote transmission of device measurement data - directly from the construction site to the office!
Logging and evaluating measurement data is essential for the acceptance of installations and pipes by the client. But we are faced with the problem of making the measurement data available in the office for processing. Until now, the devices themselves or storage media had to be physically transported for this. Esders GmbH has therefore developed the "Esders Bluetooth Module" to read out this data via the device interface following the measurement process and to forward the data to a recipient for further processing via an Android App.
In addition to the time savings afforded by no longer having to bring the devices into the factory and read out the data, there is the added advantage that the data can be processed sooner and spread out over the week.
The transmitted data packet is imported in split seconds in the PC1 software and all reports can be generated and processed as usual.
As another advantage you can fast bill for the service and the data are stored on the PC.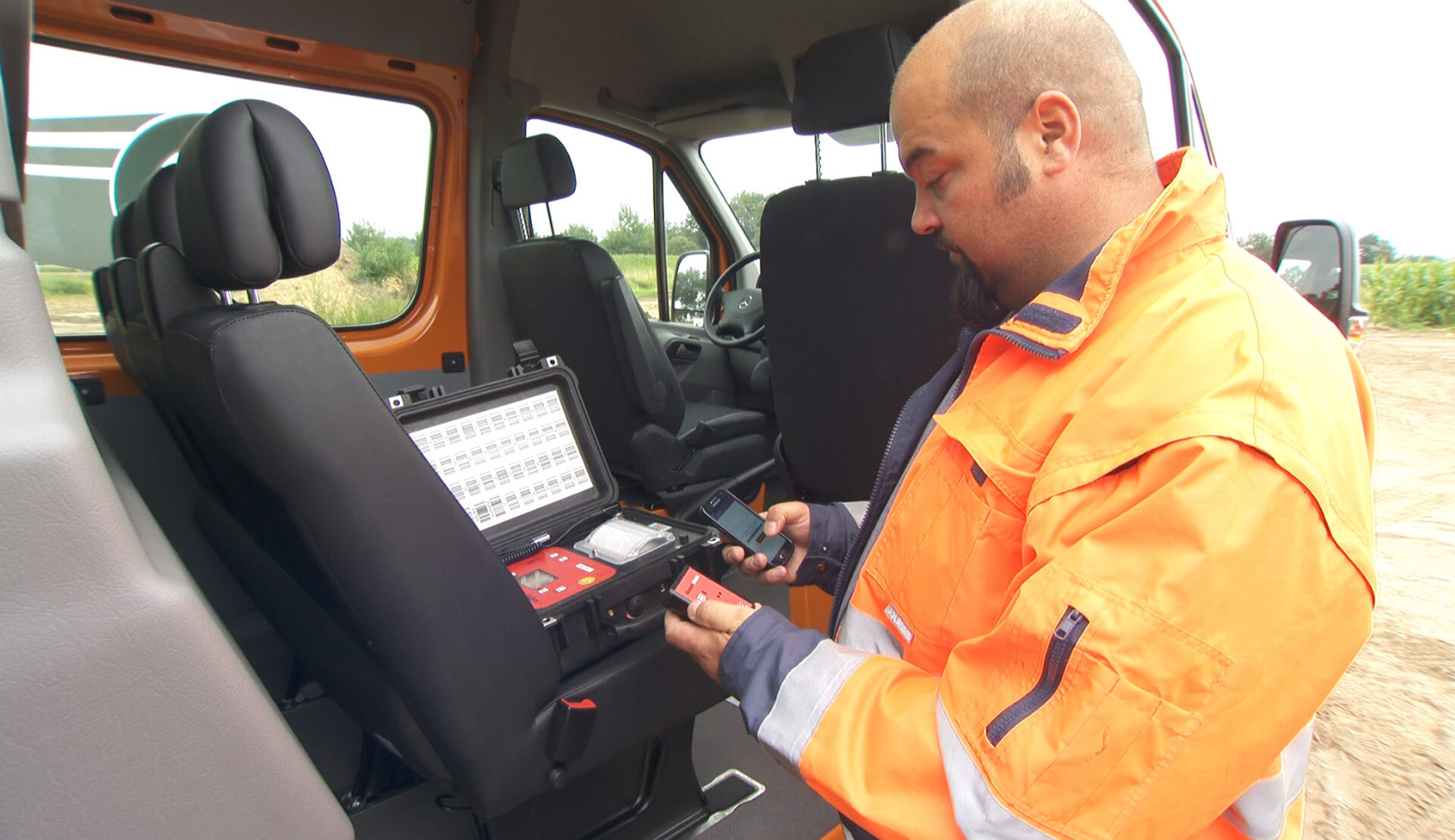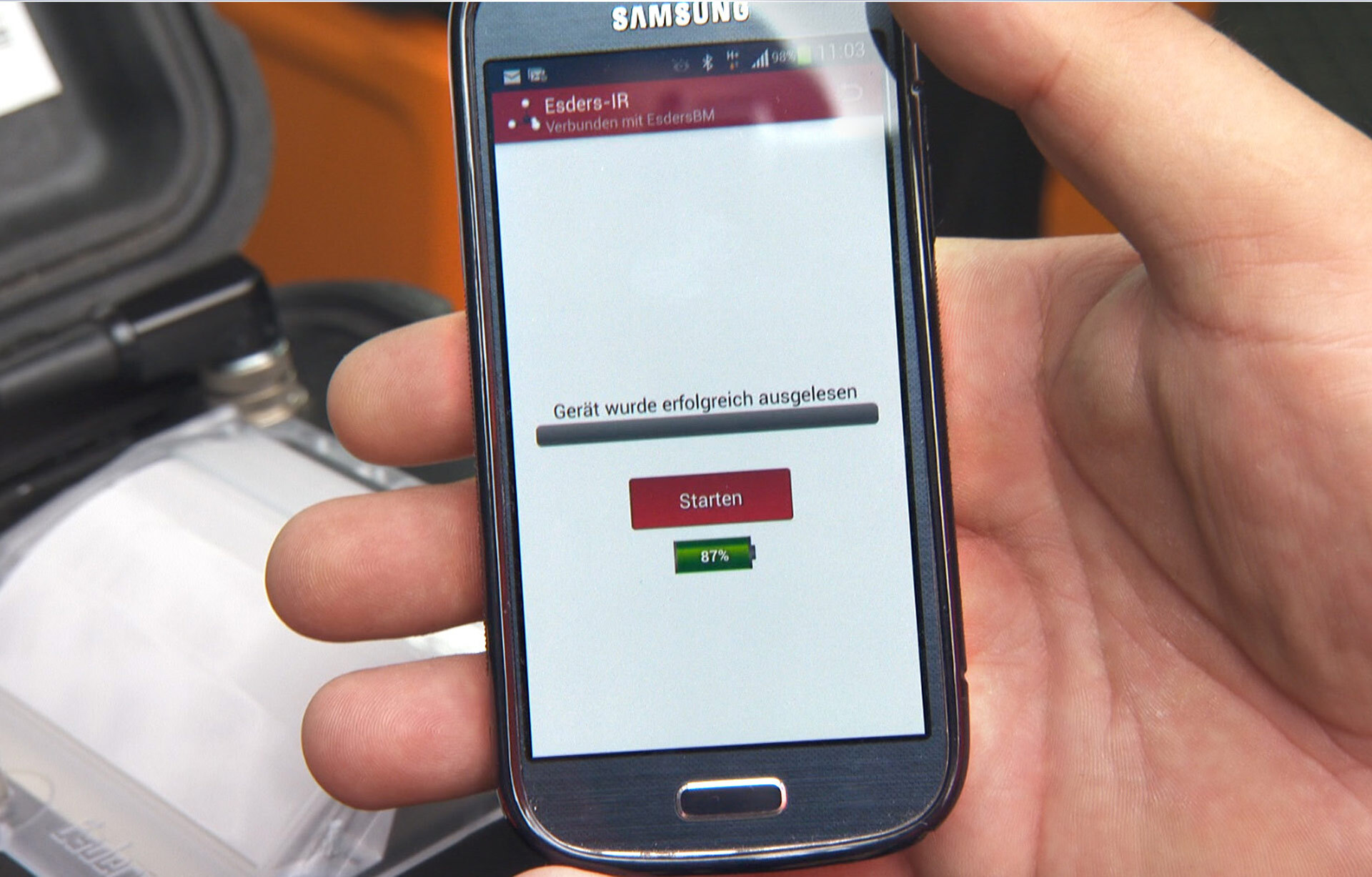 Features
Remote transmission of measurement data via Bluetooth connection of an Android-enabled end device
Transfer of the latest measurement data from the construction site directly to the office for evaluation and acceptance by the customer
Quicker invoicing for construction sites
Increased safety through constant data back-up
Simple and problem-free handling through one button operation and Android App
Operating time of over one month (during frequent use) without charging
Robust design in ergonomic aluminum housing
Can be used with any number of Android end devices
Can be used with any number of Esders devices
Wide range of uses as almost all Esders measurement devices are supported
Downloads
Brochure EBTM