Shopping cart
Device technology
Device options
Software
External sensors
Test trailer
Pumps & Compressors
Gas flares
Gas venting pipes
Disinfection
Connection accessories
Test accessories
Charging technology
Transport & Storage
Accessories
Operating instructions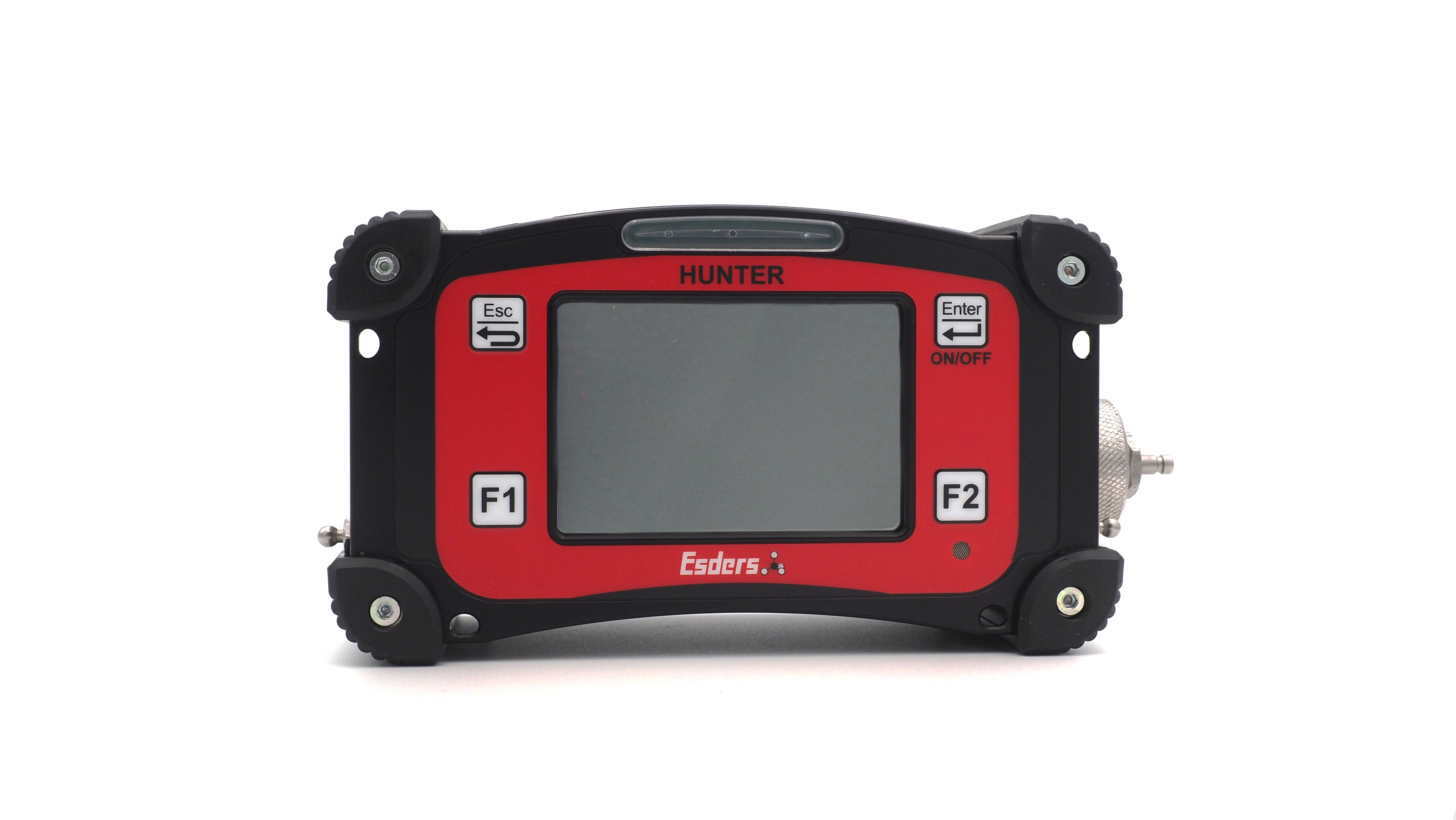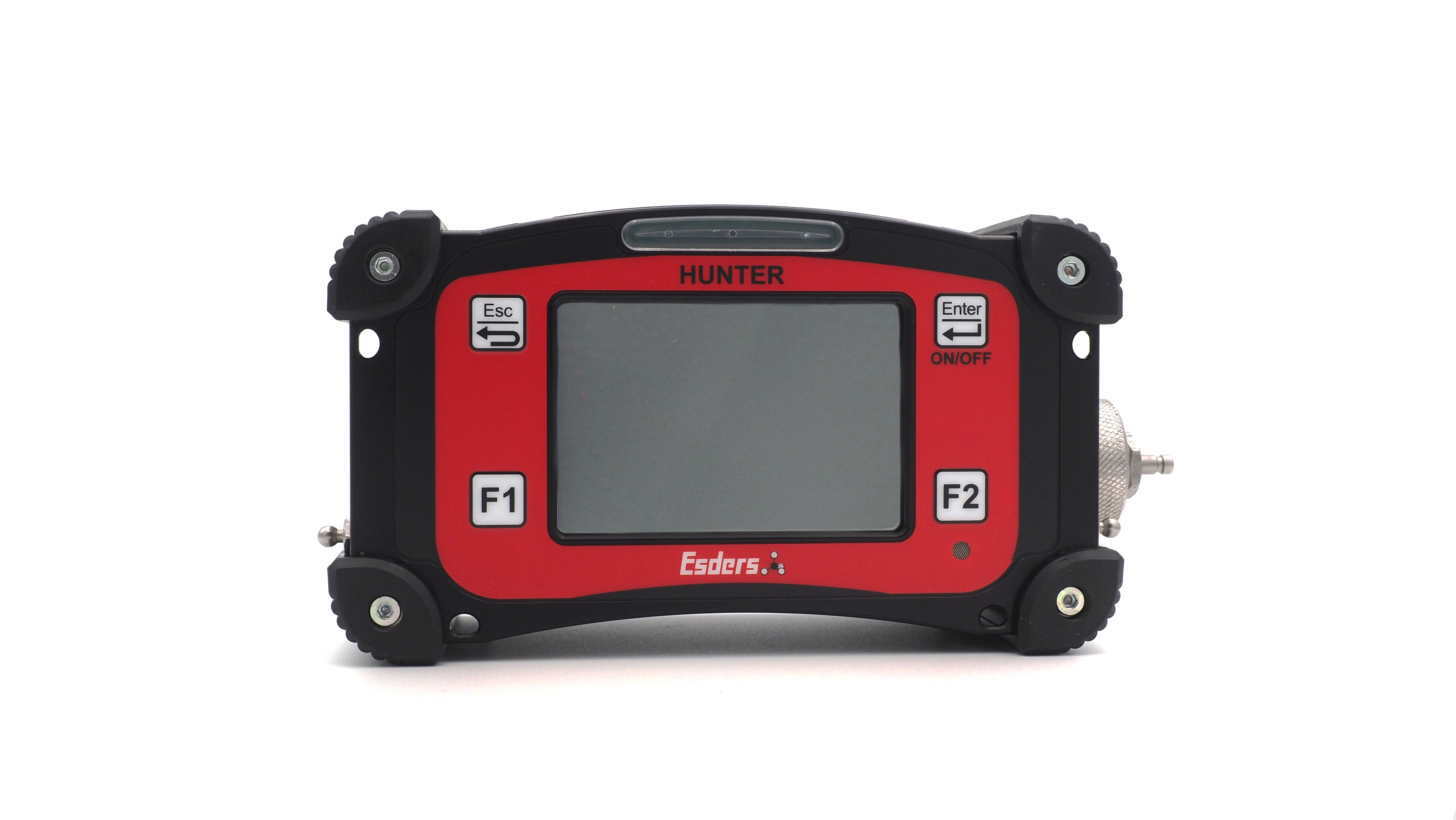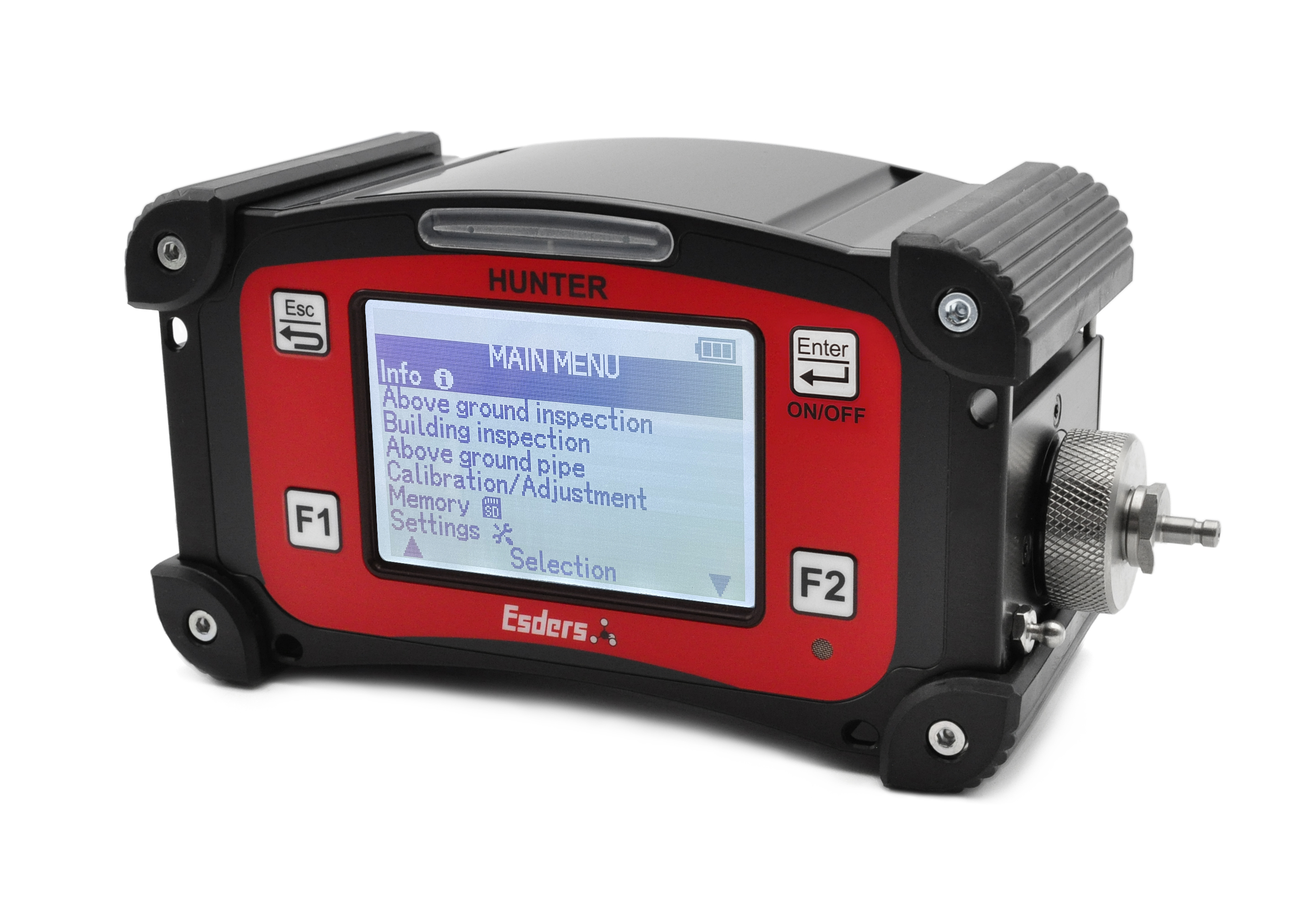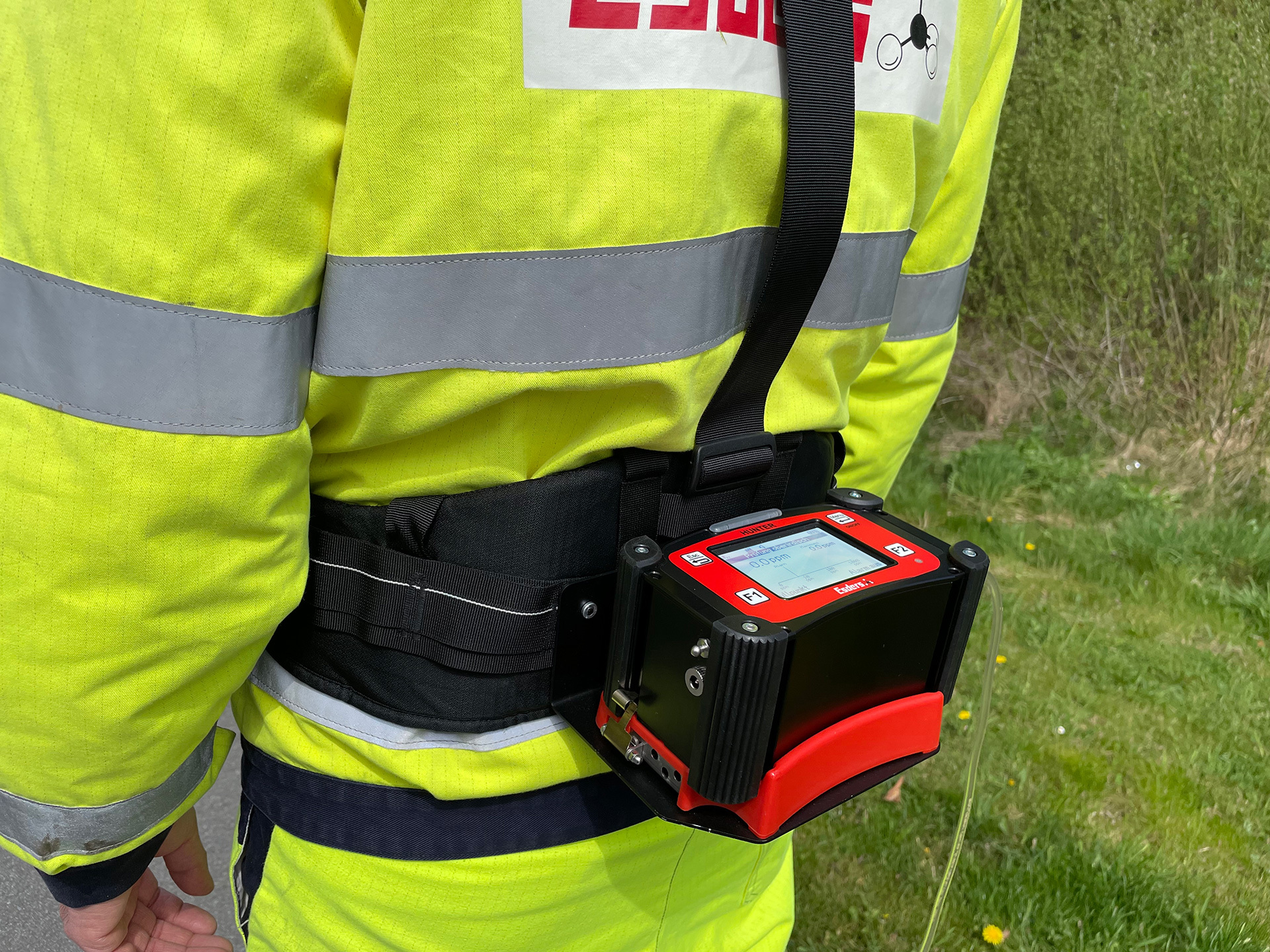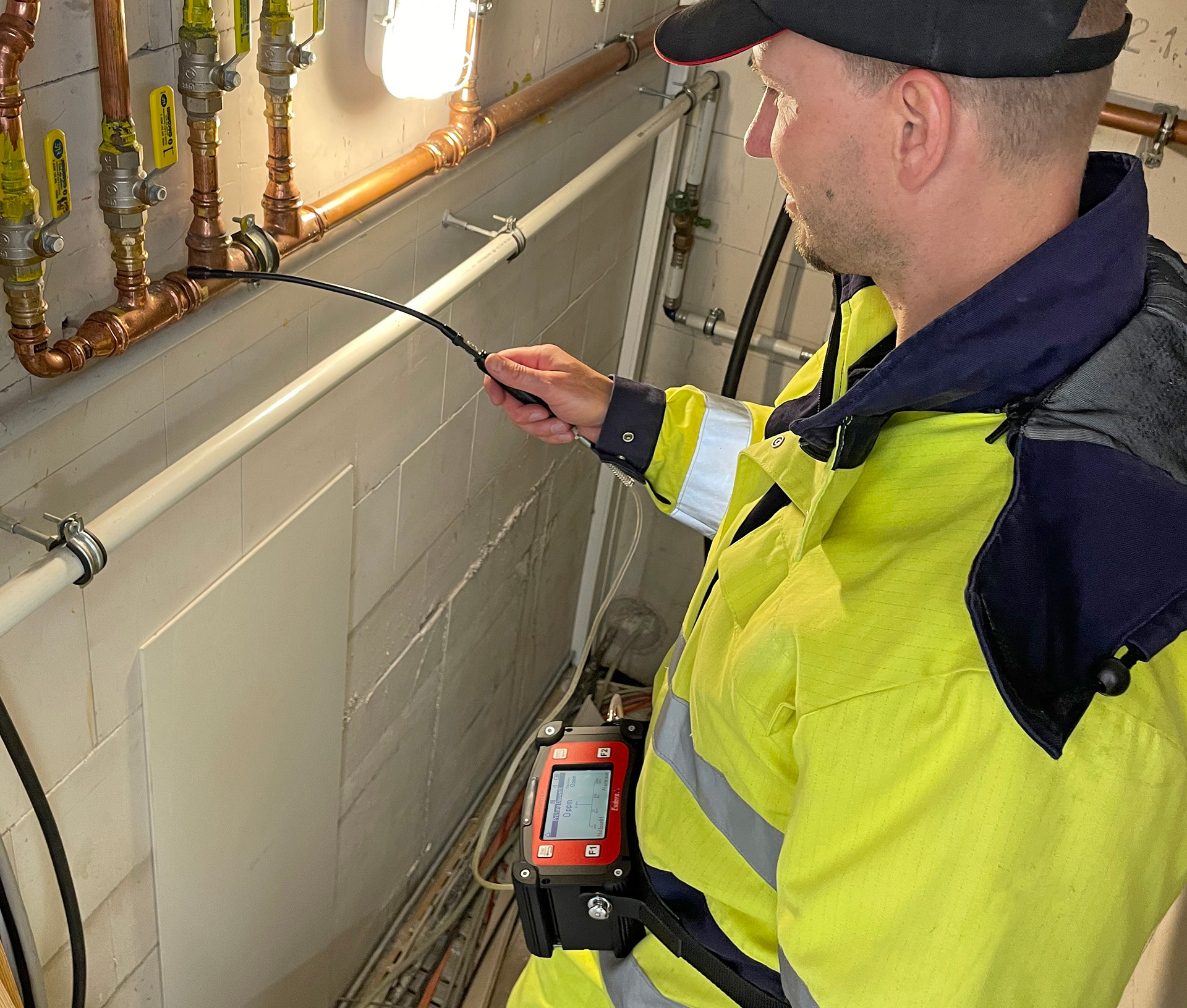 HUNTER gas detector and gas measuring device - 251201
HUNTER Gas detection & gas measurement device
Gas detection & gas measurement device for the inspection of underground gas pipes using suitable probes (e. g. carpet probe). With built-in diaphragm pump, Bluetooth module and rechargeable Li-Ion battery. The device can be equipped with additional sensors to enable further applications. The following applications are possible: - Inspection of underground pipes - Inspection of accessible pipes in buildings - Inspection of accessible pipes on plants, etc. - Inspection of ground soil for pinpointing (optional) - Purging of gas pipes (optional, only in combination with pinpointing) Operating approx. 10 hours Measurement ranges depending on built-in sensors Dimensions (LxWxH): 100 x 195 x 86 mm Weight: 1.1 kg Temperature range: -10°C to 50°C
Description
Our new HUNTER is the consistent further development of our previous successful model. We have maintained the proven technology, e.g. the semiconductor sensor for the gas detection range. This means that a very fast reaction time and stability of the measured value are still guaranteed, so that even the smallest spread of gas can be detected reliably. For better readability, the device has a significantly larger display with higher resolution. In addition, the communication options via Bluetooth have been expanded to enable a connection to our online portal Esders Connect.
In order to be able to offer a holistic solution for the most common work in the course of pipe network inspection and LDAR - leak detection and repair, the device can be equipped with additional sensors for further applications on request.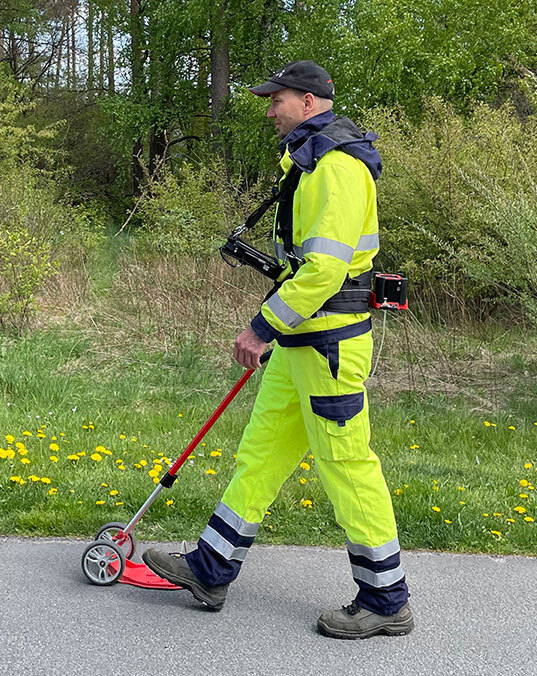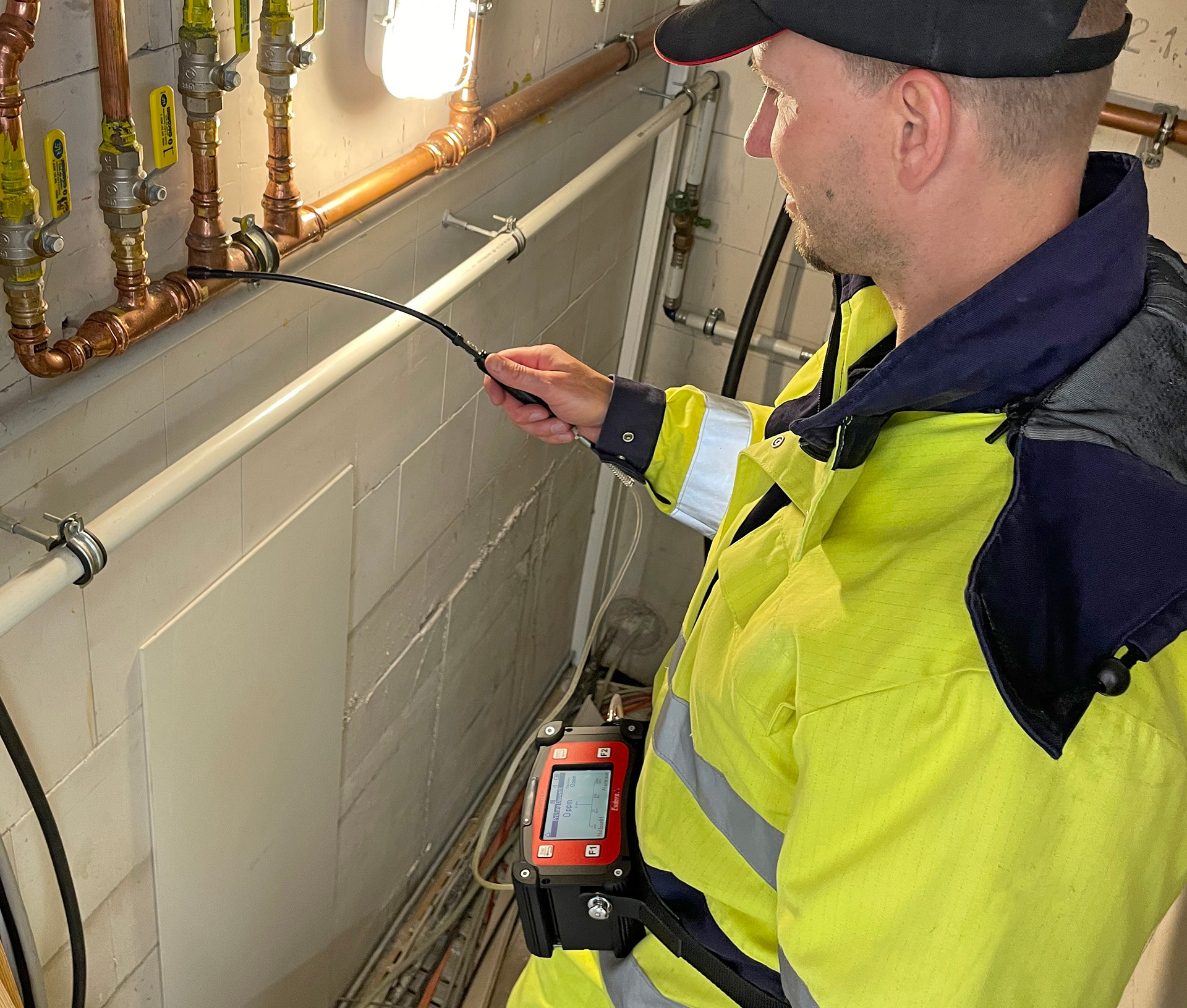 Features
Safe measurement of the smallest gas concentrations, humidity-compensated sensors
Individual configuration of the sensors enables different areas of application
Functions and menu according to DVGW worksheet G 465-4
Fast and uncomplicated readout test
Calibration and adjustment on the device
Operating time of at least 10 hours for an intensive working day
Bluetooth technology for simple and fast data transmission
Connection to Esders Pi NOTE (GIS software) enables complete documentation during pipe network inspection
Technical Data
Display
Grafic display 240 x 160 Pixel; with Touch display; iluminated; display 

of measured value, maximum value and bar graph

Power supply
Lithium-Ion 3,6 V, 6.700 mAh
Charging
Power supply 230 V or car adapter, 12 V, approx. 5 hours
Operating time (without ilumination)
> 10 hours (without backlight)
Operating temperature
-10 °C to +50 °C
Data Store
> 2.000.000 Measurement values (depending on the duration of the measurement)
Protection category
IP52
Dimensions
205 x 105 x 86 mm inkl. connection nippel
Weight
ca. 1.115 g
Measurement principle
Semiconductor, Infrared*, Electrochemical*
Measuring range/
Display range
0 to 1.000 ppm CH4, Resolution: up to 1 ppm
0,1 to 2,2 Vol.% CH4, Resolution: 0,01 Vol.%
0,1 to 100 Vol. CH4, Resolution: 0,1 Vol.%*
0 to 20 Vol.% CO2, Resolution: 0,1 Vol.%*
(Display range up to 100 Vol.%)
0 to 25 Vol.% O2, Resolution: 0,1 Vol.%*
Pump capacity
> 40 l/h, > 300 mbar
* Optionally configurable


Modern gas leak detection
Pipeline network inspection according to DVGW worksheet G 465-3
How do I work with the HUNTER gas detector and the carpet probe?
You can find all the answers in the video.
Downloads
Brochure HUNTER
257221 System Accessories HUNTER
HUNTER Infographic EN
Equipment
Charging systems Carrying equipment Probes Test equipment for quick gas test Calibration Documentation Operating instructions
Spareparts
Filter Spare parts for instrument