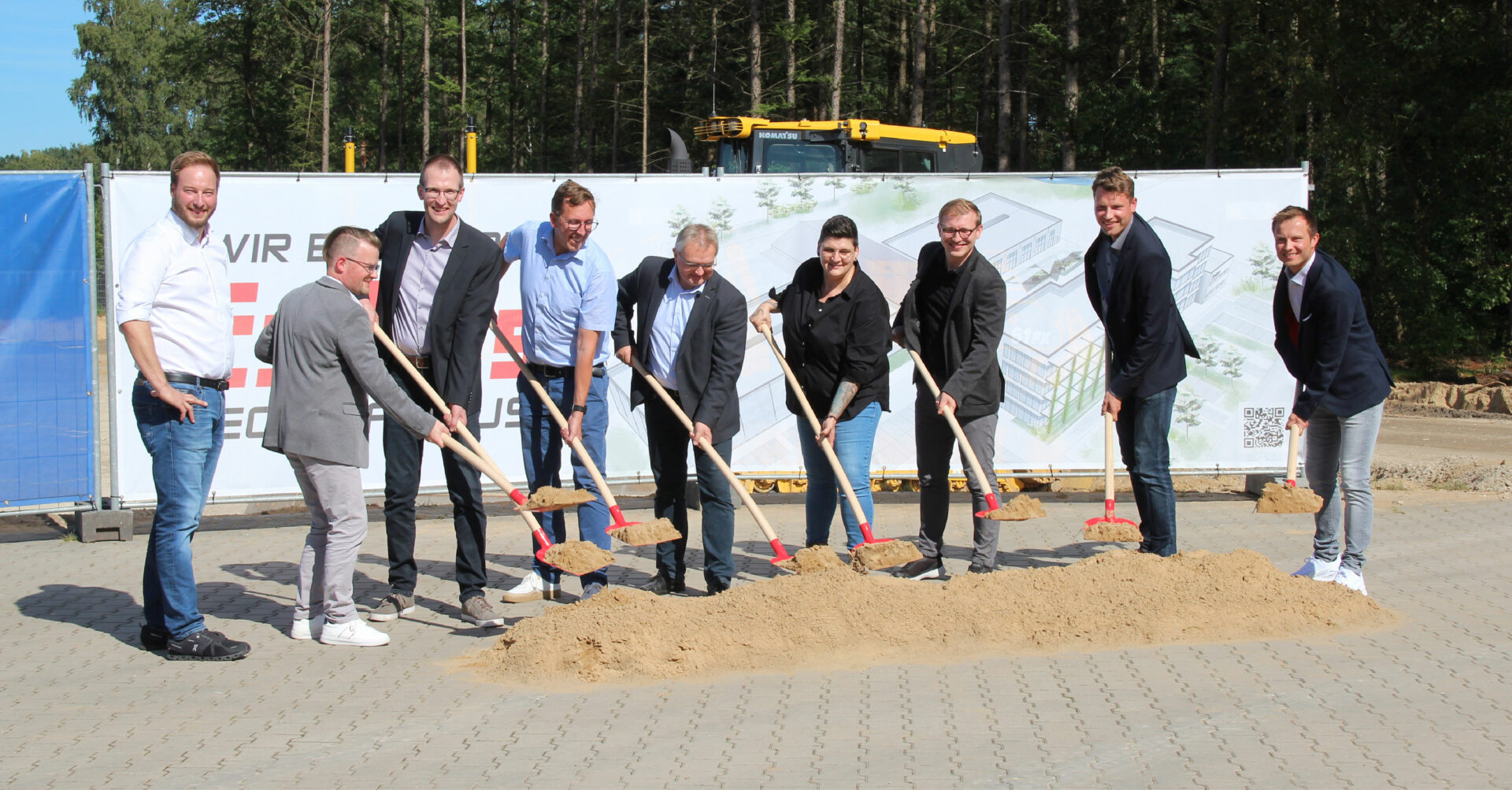 Today is a special day for all of us.
Very solemnly, full of pride and anticipation, we celebrated the official start of building our Esders Tech Campus in Haselünne with a ground-breaking ceremony. This project is not only an investment in our future, but also a commitment to our home and to our team, in which we believe.
Our goal? A campus that stands not only as a symbol for high-tech and innovation, but above all as a place where each of us feels comfortable, inspired and can develop our best ideas. This will be a place where collaboration is at the forefront and our shared innovative power will take us to new heights.
Our success? It's teamwork!
Because behind every successful project, behind every innovation, there is a team that works with passion and commitment. And behind each of us is a family that supports us and believes in us.
Werner Schräer (Mayor of Haselünne), Martin Pohlmann (First City Councillor), Christian Weßling (IHK, Project Manager Economic Policy and Statistics), Christian Müller ( Business Association Emsland e.V.), Anke Lübbering (Project Management, "Radke Architekten"), Henning Radke ("Radke Architekten") were present. 
Would you like to learn more about our exciting building project? For detailed information, visit www.esders.com/tech-campus.