Trend-setting new building for sustainable development
As a company, we have to face the great challenges of the future. Our last extension/rebuild was only four years ago, but we are already reaching our limits again. We are counteracting these spatial limits with our visionary building project, the "Esders Tech Campus".
Digital place and oldest town in Emsland
With just under 13,000 inhabitants, Haseluenne is a small town in the middle of Emsland. Haseluenne, on the river Hase, was already a busy business location in the days of the Hanseatic League, which makes Haseluenne the oldest town in Emsland. Even today, Haseluenne is characterised by craftsmanship and offers many medium-sized businesses great prospects and, with its location, a quality life close to nature. This combination also attracts skilled workers from Germany's urban centres to the countryside.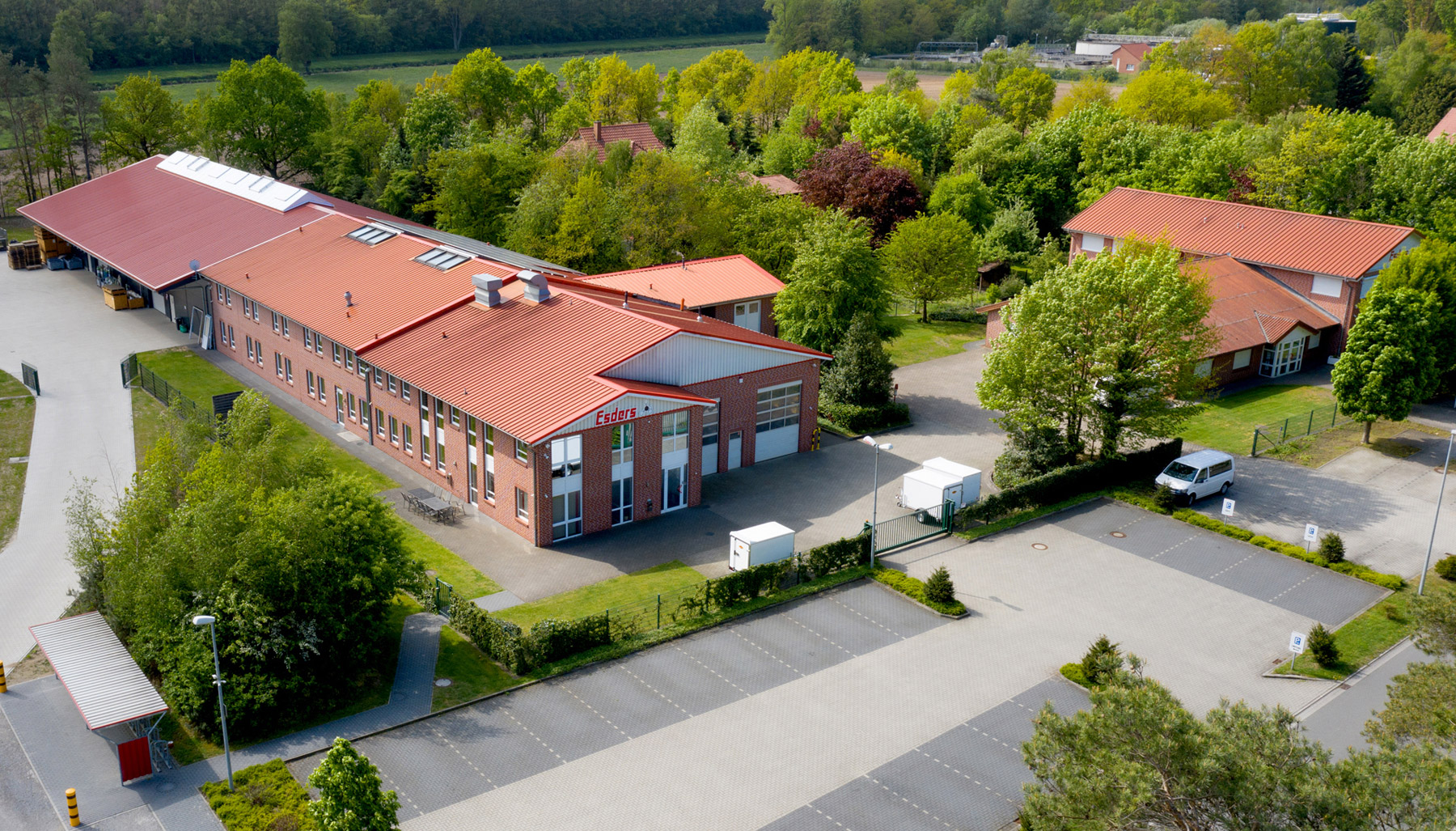 With the Esders Tech Campus, we are strengthening our headquarters and our home. The entire company premises will be repositioned as a centre for high-tech and innovation, and the new building will do justice to our pioneering role for digitalisation in the region and in our industry.
A campus of modern and digital work culture is being created on our 21,000 m² property. In total, we are increasing our productive work space to approx. 7701 m², which is 2.7 times larger than our previous premises.
The Tech Campus becomes a place for collaboration. Through a modern and open space structure, we promote interdisciplinary team structures to give the ideas for the next visions and innovations the space they need. There will be quiet zones, but many larger common areas will shape the campus atmosphere.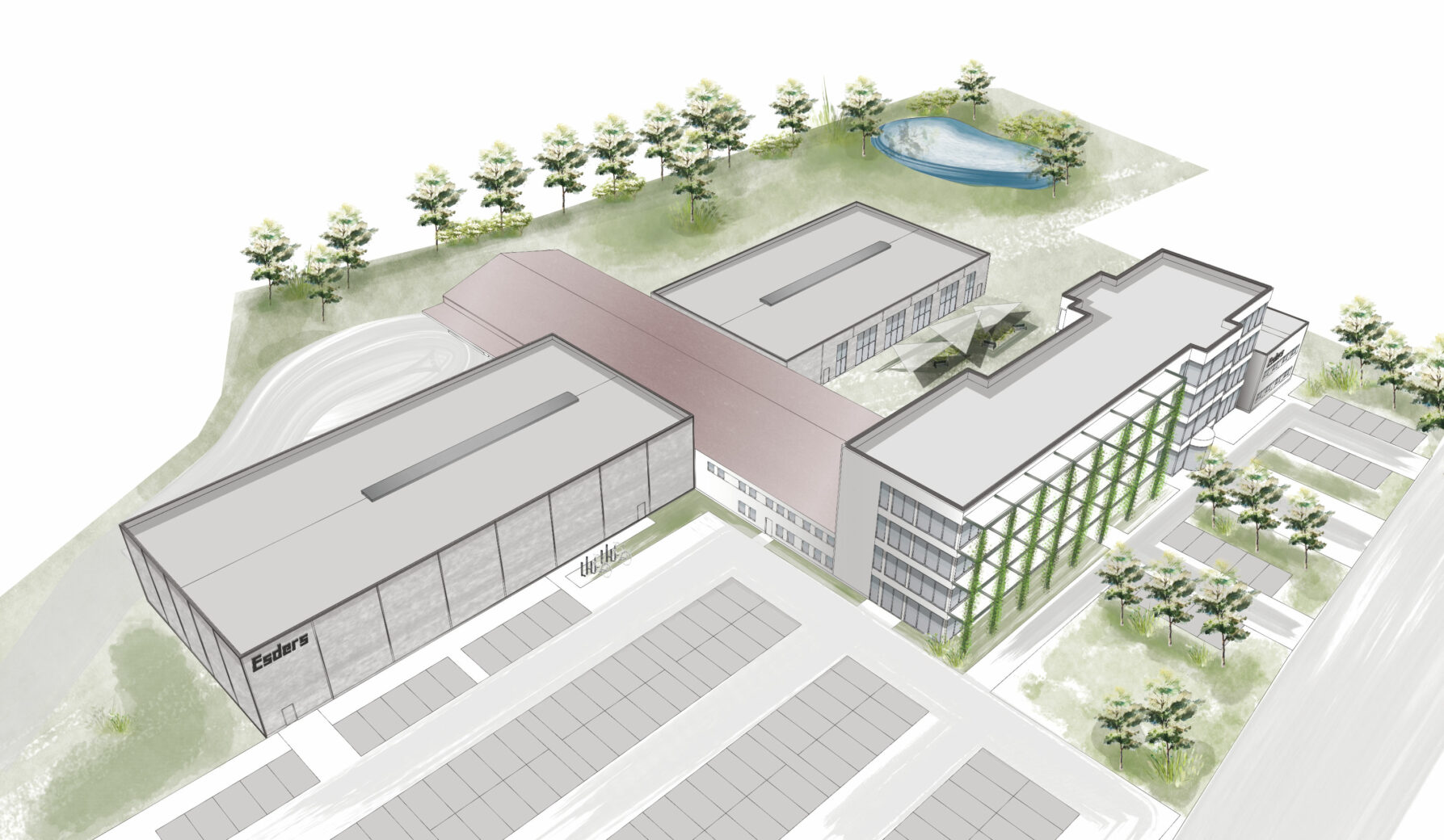 Esders Tech Campus at a glance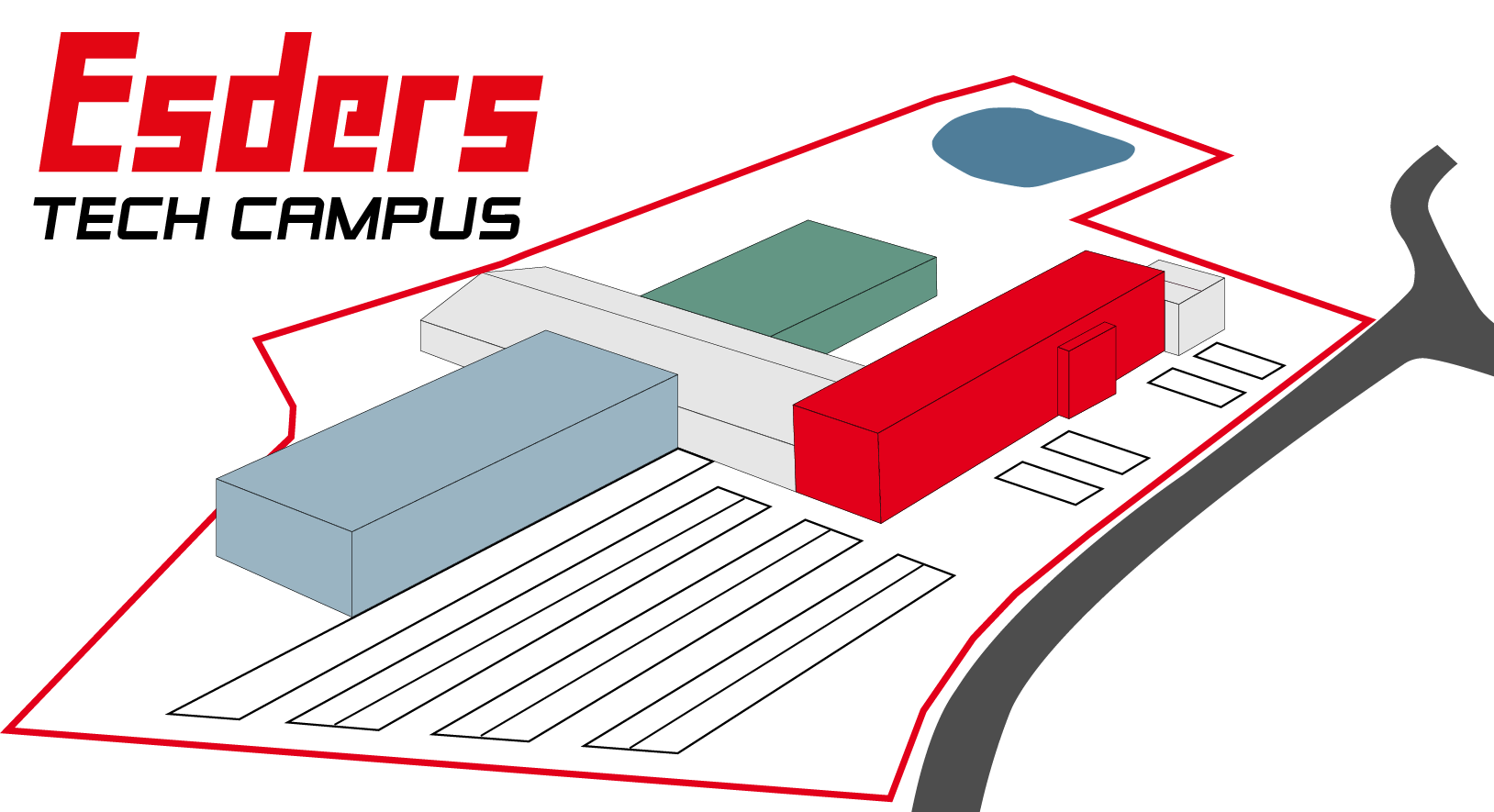 Construction phase 1 – Logistics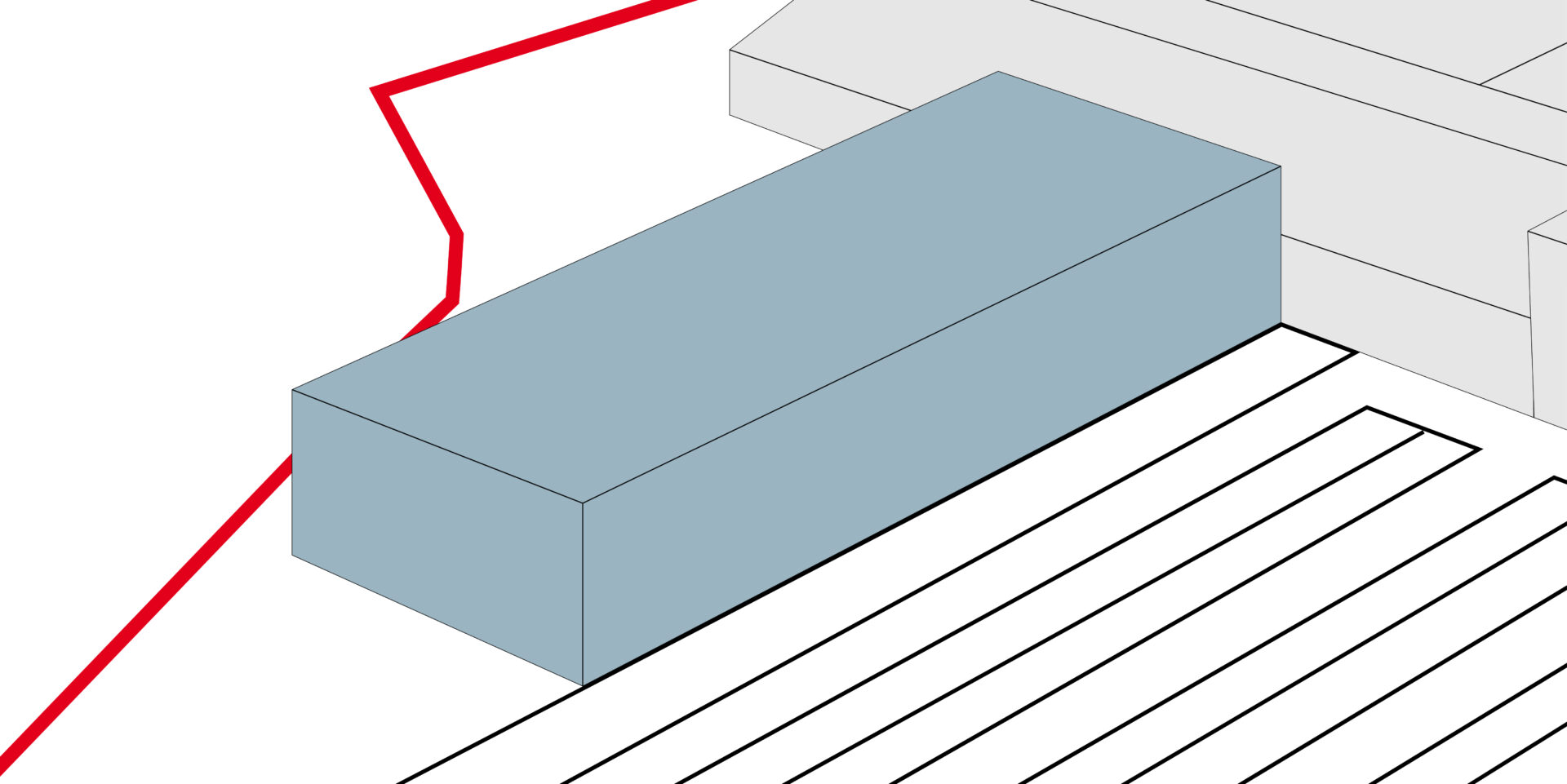 We are starting with a modern logistics hall this year and expect it to be completed in Q2 2024.
More space for insourcing – means freedom and flexibility for us. In international business, we score with fast delivery and production times. This solution allows us to ensure international stability and transparent terms and conditions of supply.
Our logistics will be further automated in the new hall and will get the necessary space for an automated pallet warehouse.
In addition, our CNC production is moving into the new hall to create better workflows and more space for our modern and automated CNC machines.
Construction phase 2 – Production
Construction of the new production facility is expected to start in 2025, with a floor area of 1073 m². The large windows will let a lot of daylight into the production area and open up the space to the view of the river Hase.
For the time being, we still have to create space for the hall. We currently expect to be able to move into the new production facility in Q2 2026.
Construction phase 3 - Administration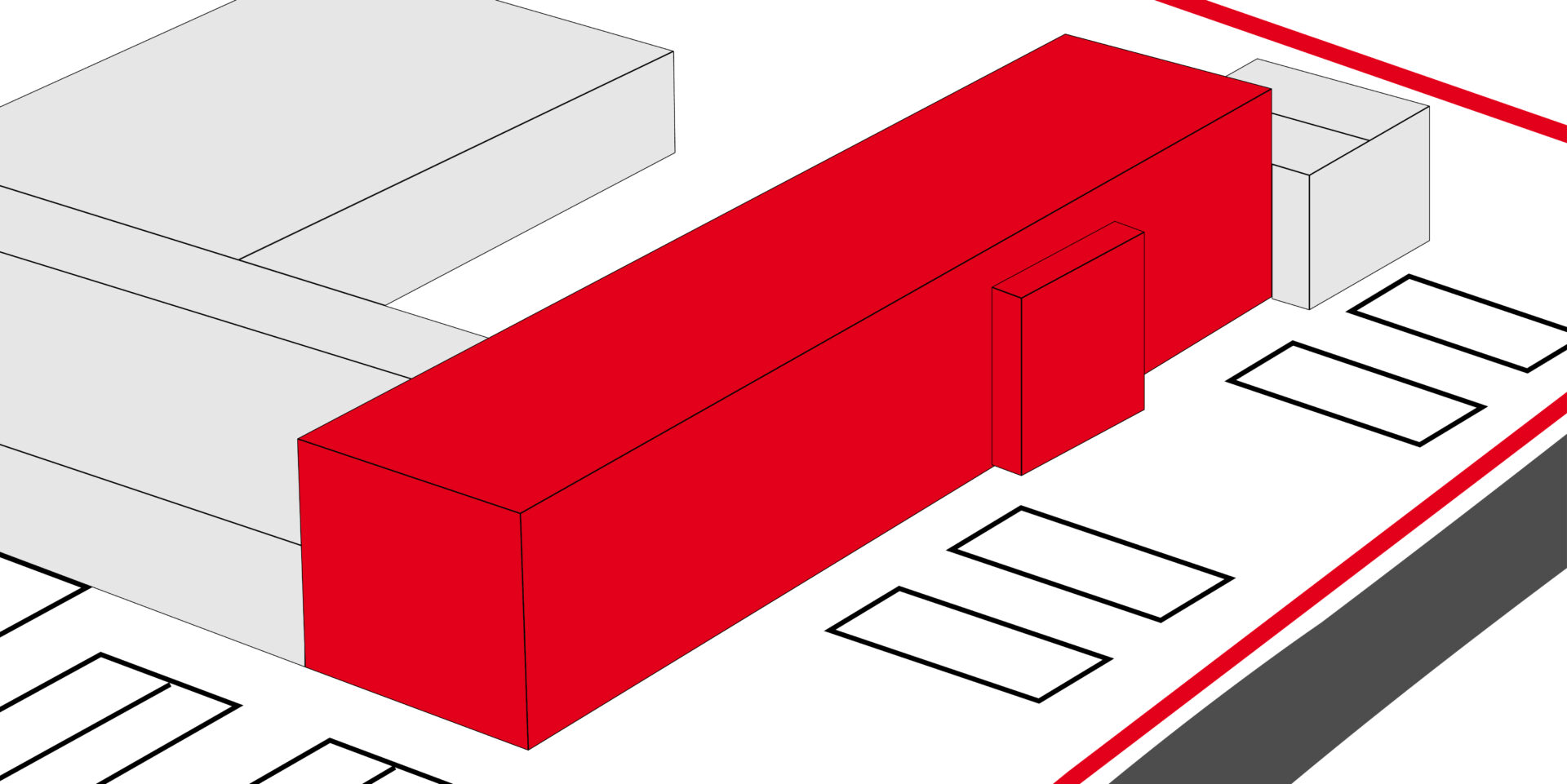 With the new administration building, all parts of the building will be united. The Esders Tech Campus invites you to "work and teach under one roof".
The ground floor offers a combination of spacious common rooms and smart teaching & seminar rooms. Here, training courses, seminars and workshops are offered and external guests, partners and visitors easily come into contact with our team in the open common rooms.
With this new openness, we are positioning our further education offer and the location as an innovative place of learning.