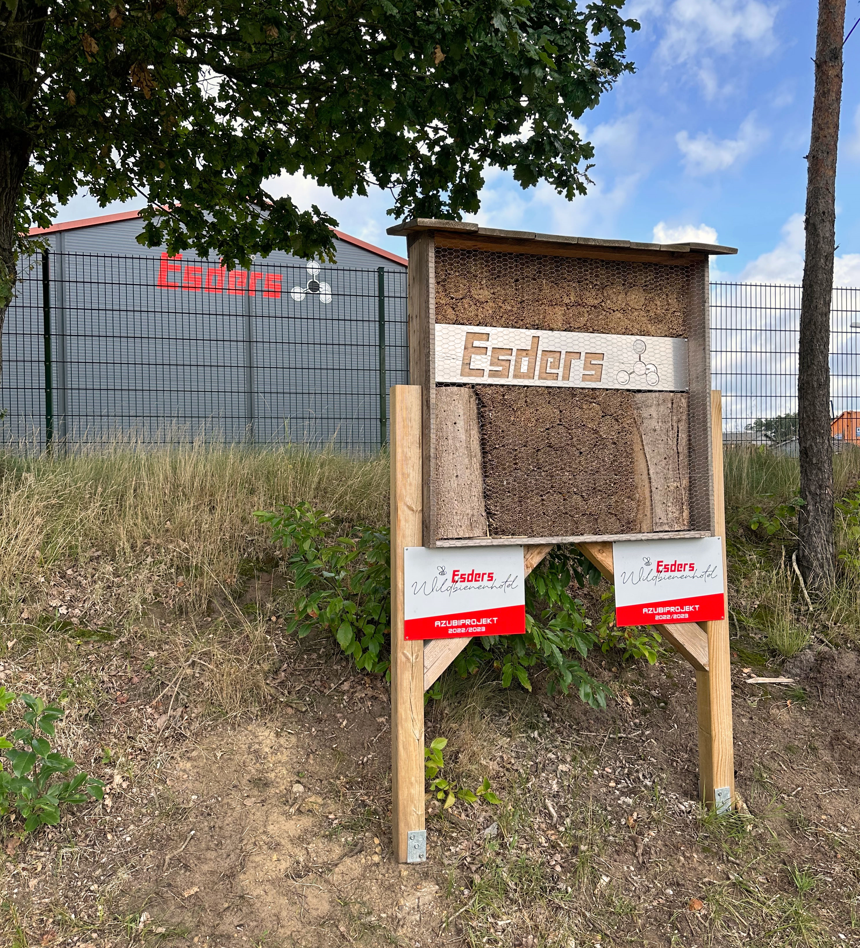 At Esders, we are passionate about the environment and actively involved in nature protection. We have already contributed to environmental protection with various projects in the past.
Now five of our trainees – Rieke, Christoph, Jannis, Philipp and Simon – have started a trainee project. Together they have built a wild bee hotel dedicated to safeguarding biodiversity. With the construction of our new Tech Campus depriving some insects of their habitat, providing alternatives and maintaining a focus on creating new habitats becomes even more important.
What also makes the wild bee hotel stand out is a construction made of recycled material, for an additional environmentally friendly aspect.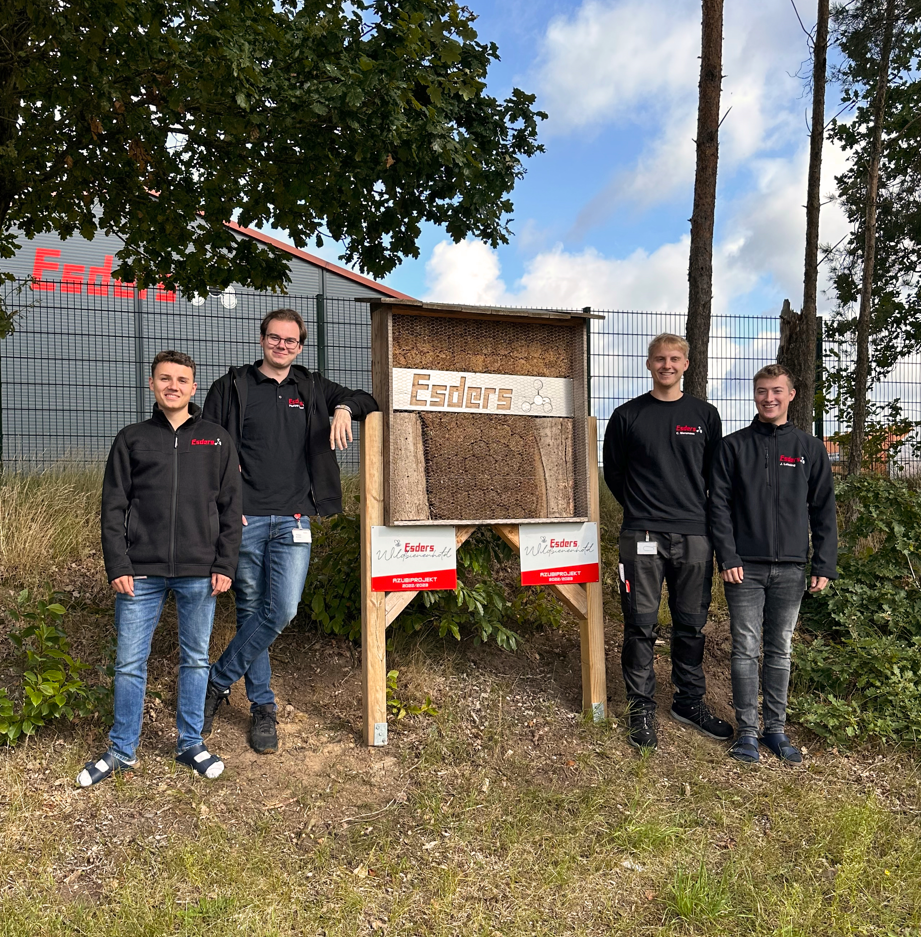 Through the collective planning, construction and implementation, our trainees created a refuge for bees and emphasised their important role in our ecosystem. We are very proud of the commitment of our trainees and their role in the protection of insects. This project shows how even small initiatives can make a significant contribution to the environment.