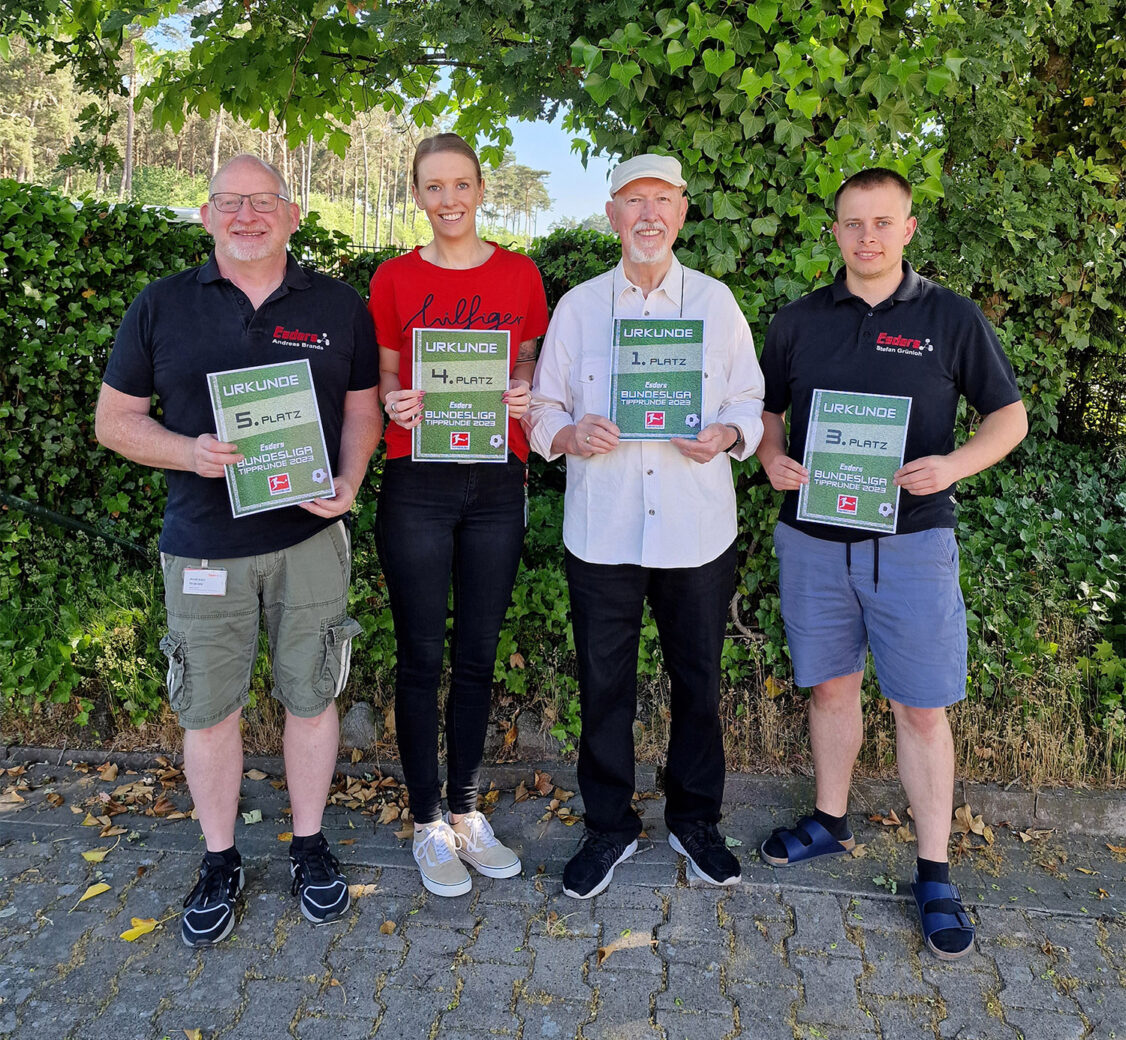 For this year's Bundesliga season, we again started an in-house betting round.
This year, the aim was again to finish in the top five places.
After a very exciting final phase, Franz Lügering finally came out on top. Second place went to Thomas Maier (unfortunately he is missing from the photo), closely followed by Stefan Grünloh, Lea Pohlmann and Andreas Brands.
Congratulations to all of them! We are already looking forward to the next exciting season.