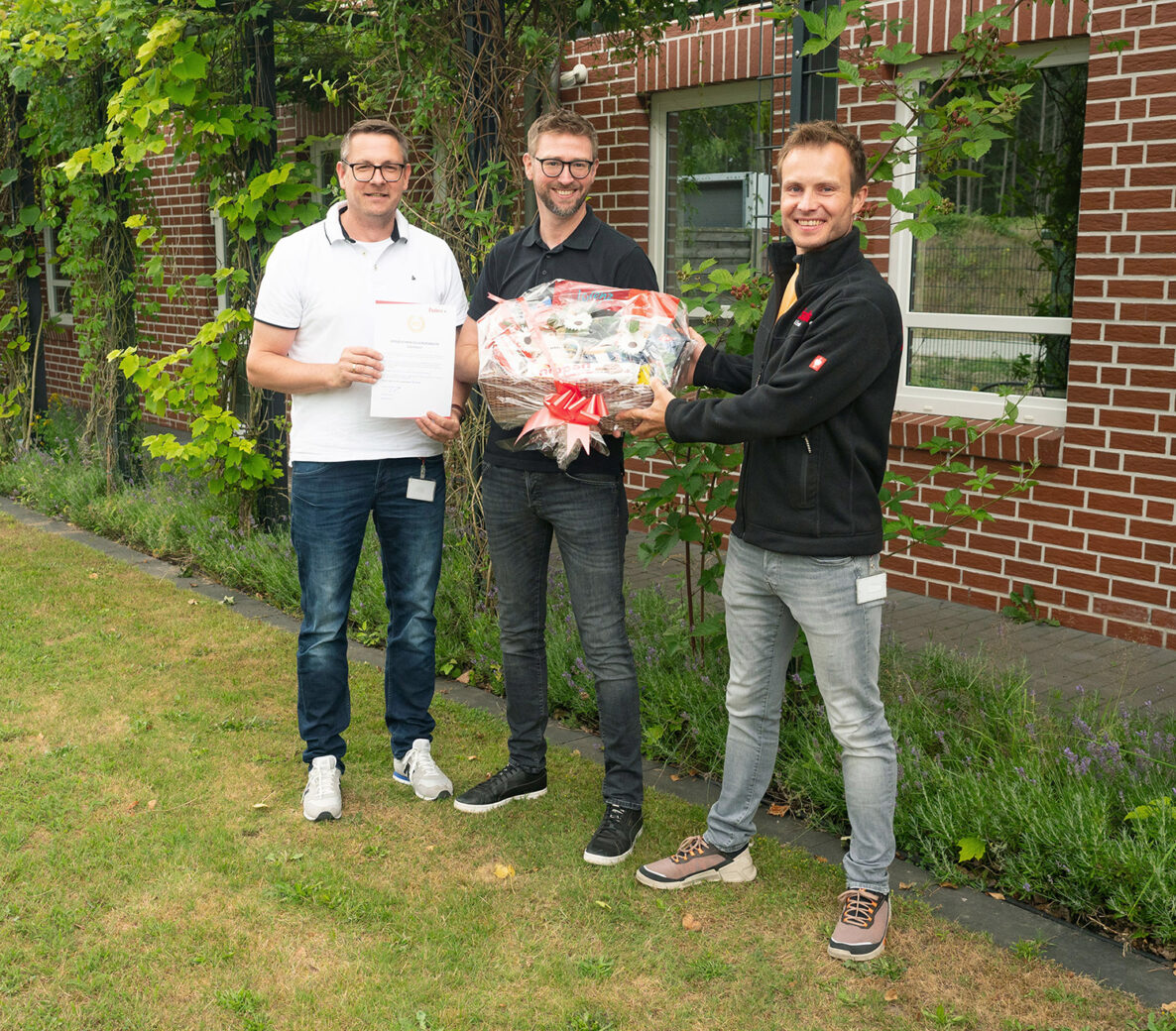 Christian Bram, our king from Dalum, started his training as an industrial clerk here 20 years ago. A lot has happened since then.
After his apprenticeship, Christian supported his colleagues in sales. In 2008, he successfully completed the extra-occupational training to become a business economist and then switched to accounting. Since 2016, he has been a certified accountant (also part-time) and subsequently completed training as a trainer. Now he is responsible for our industrial clerks in training.
In addition, Christian is our internal betting round representative.
Keep it up, we look forward to many more years with you.