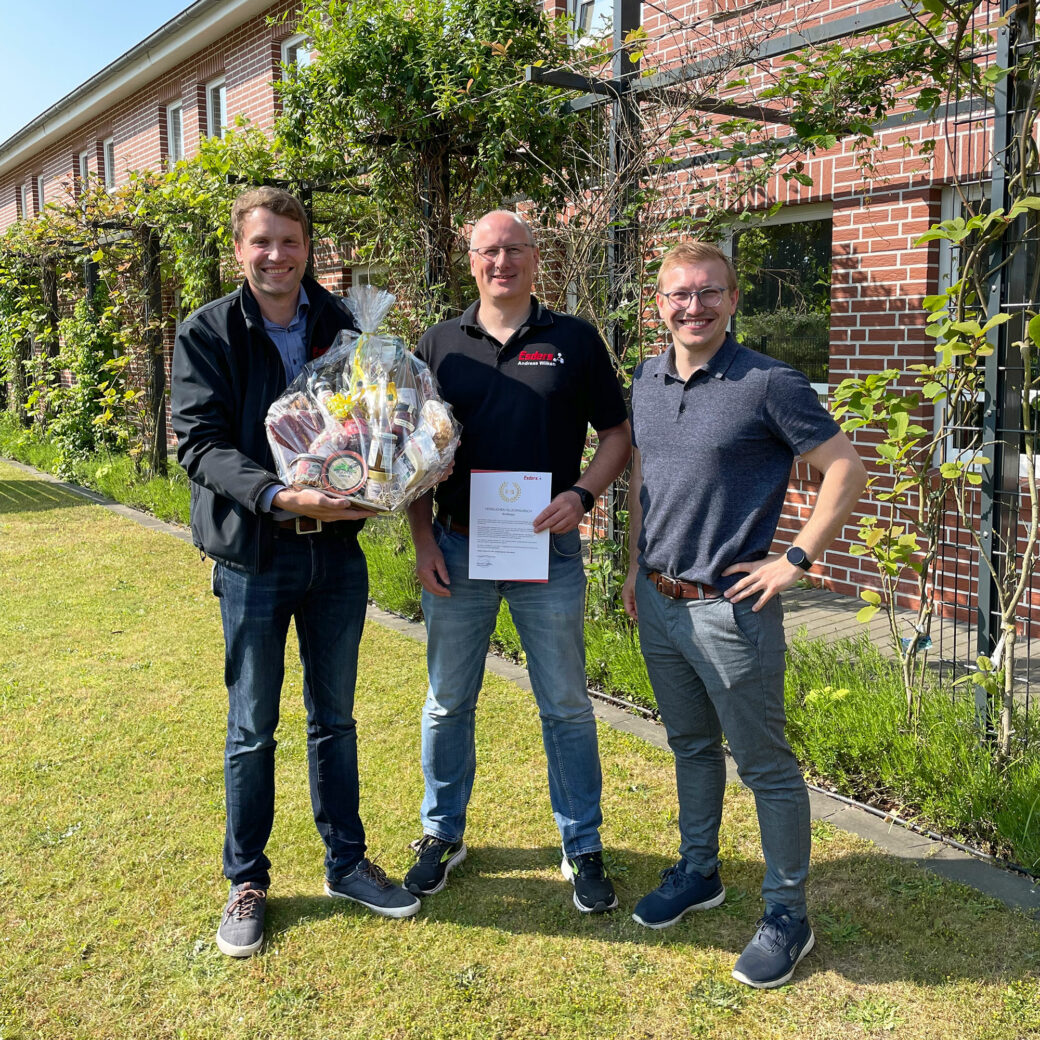 We warmly congratulate Andreas Wilken on his company anniversary.
He is not only responsible for managing the IT department, but also the contact person when it comes to structural changes in the company.
Fun fact: When Andreas started here 25 years ago, he still had to bring his own computer.
We look forward to many more years with you!