We received our award yesterday at a small celebration in the Old Town Hall in Hannover.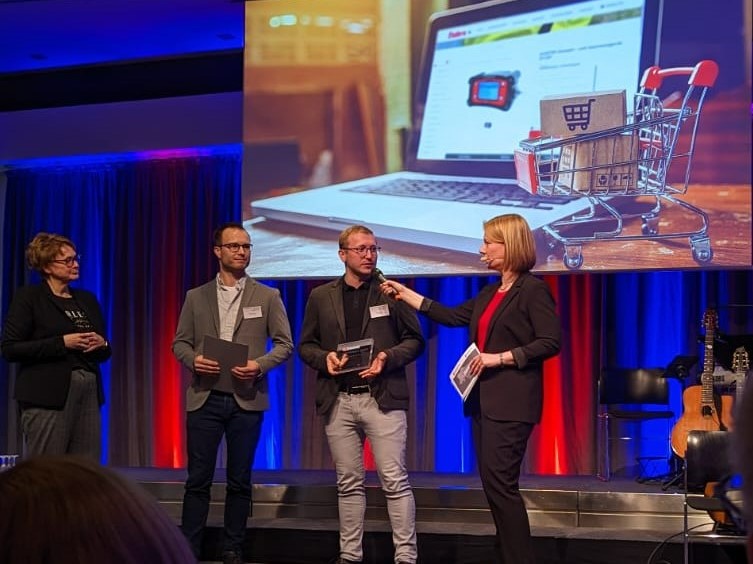 For the second year in a row, we were awarded the certificate "Good Practice Digitalisation" by the Lower Saxony Ministry of Social Affairs, Labour, Health and Equality and the Demography Agency.
We have applied for this award with Esders Connect and our online shop and are certainly the first in our industry to offer online shopping to our customers.
Our online shop offers all the possibilities of individual device configuration and shows our available accessories. In addition, we automatically take into account all previously configured and individual customer settings, agreements and contracts.  
On top of that comes the option that all devices can be registered for service online. Thanks to the digital support in Esders Connect, we automatically remind our customers of the service intervals and shorten the average service lead time with online appointments by up to 4,9 days (as of 13.12.2022, 1:00 pm).
We live technology and drive digitalisation in our processes and take our future into our own hands. In this way, we as a company and each individual employee benefit from the competence and wealth of ideas in our large team.
On behalf of the entire Esders team, we would like to thank you for the award.
We had a great evening in Hannover and a stay at the FutureFest.