We have achieved a lot this year. We launched new products and as a team we overcame some hurdles and invested everything we could in our customers and products.
Here is a short review of our year in numbers: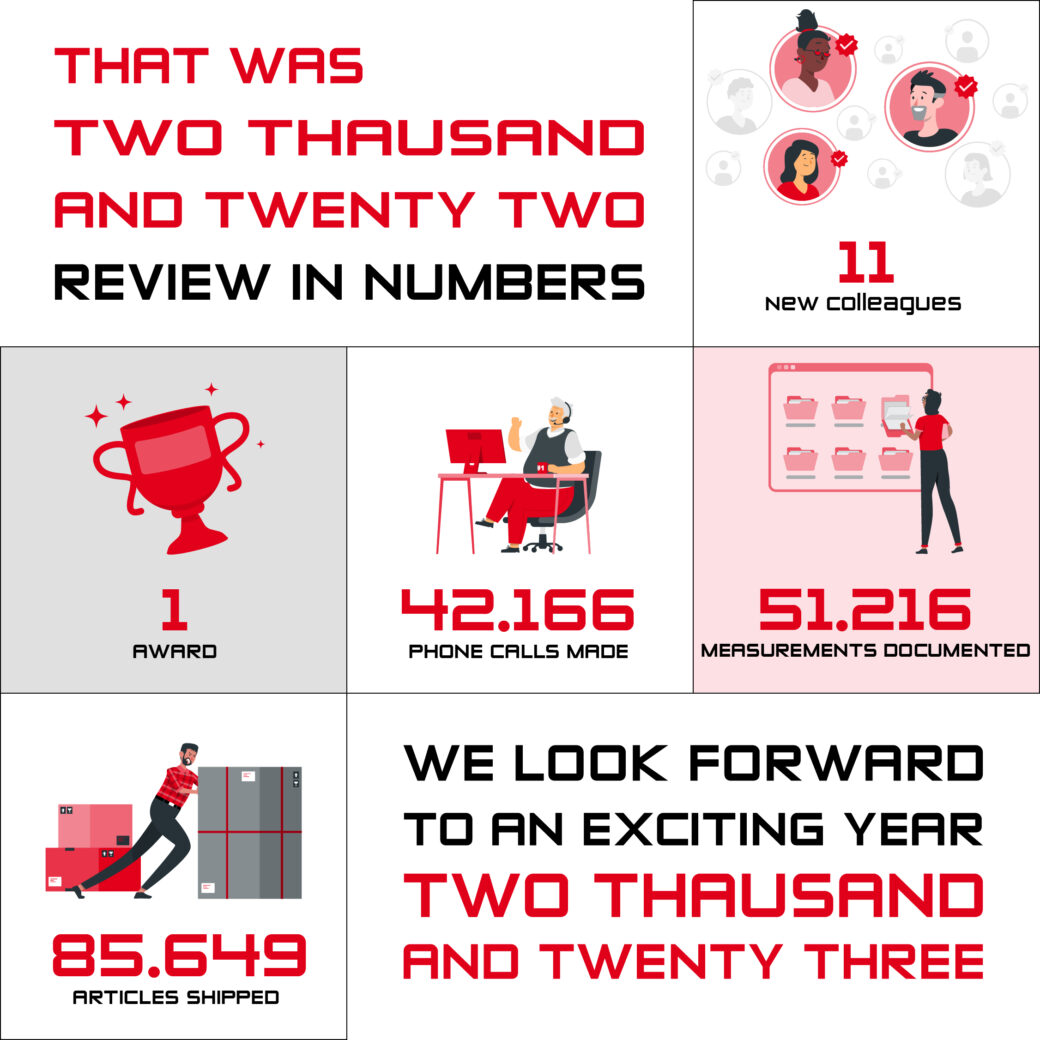 We won an award for our digital strategy in the sales and service process with our new web-based platform Esders Connect and our online shop!  🏆
We have made 42,166 phone calls and are happy about every single call and can definitely offer even better support in 2023!📞
We have further expanded our team and hired a total of 11 new colleagues to perform even better for our customers! 👌
We have documented 51,216 measurements for our customers with our measuring devices and Esders Connect!  💾
And we shipped 85,649 products – here we take special care to use sustainable packaging materials! 📦
We look forward to an exciting 2023!
PS: We also:
Celebrated anniversaries,
Said goodbye to trainees,
Supported MiNT projects,
Donated to the animal shelter in Lingen,
Made Esders Roadshow with 12 stops in Austria and Germany,
Developed mobile gas flares,
Launched Esders Pi NOTE,
Helped colleagues to organize the delivery of a humanitarian convoy to Ukraine,
Planted fruit trees and installed a greenhouse with tomatoes and cucumbers,
Welcomed new trainees,
Continue to look after our sustainability and the thoughts and wishes of Gen Z.
And this list could go on and on…