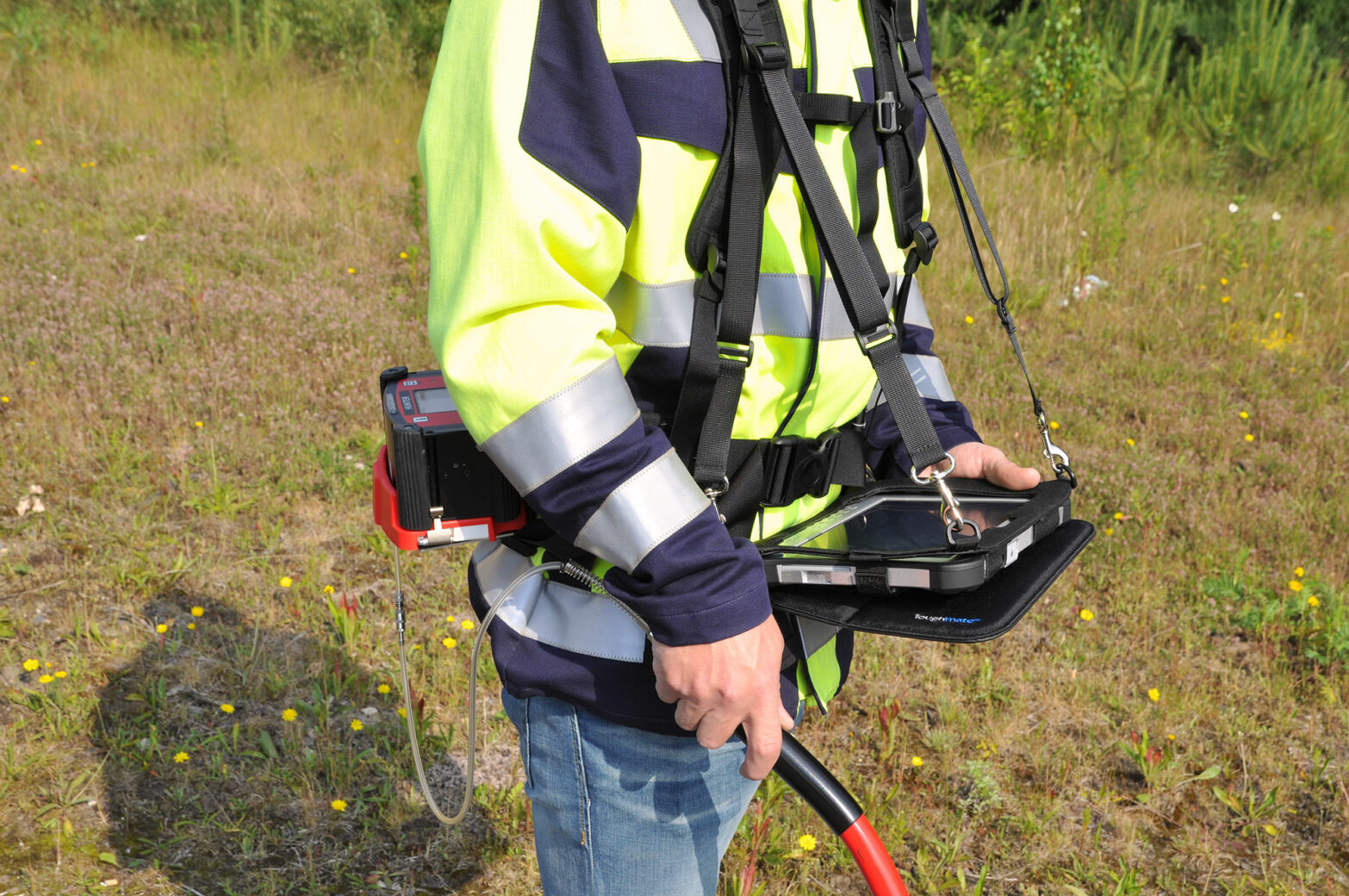 First detect, then digitise: Esders Pi NOTE GIS software makes it possible to record, document and analyse measurements on underground gas pipelines – in a simple and intuitive way. The new web-based system connects the Mobile Client for on-site pipe network inspections, the Analysis Client for data evaluation in the office and various compatible gas measuring devices. Based on GPS-based positioning, measuring points are recorded with exact coordinates. Esders has developed Pi NOTE in accordance with DVGW G 465.
"Our new GIS software Pi NOTE significantly reduces the complexity of GIS-based software systems for gas measurements," emphasises Martin Esders, Managing Director of Esders GmbH. In contrast to conventional solutions, the system is intuitive to operate. In addition, it offers a wide range of analysis and documentation tools that facilitate measurement jobs. Pi NOTE consists of two software-based applications, the Mobile Client and the optional Analysis Client. While the gas detector or pilot uses the Mobile Client to feed relevant data into the system during on-site pipe network inspections, the Analysis Client serves as a downstream evaluation tool in the office.

Mobile Client issues damage reports
In the first step, users install the Mobile Client on a toughpad or notebook and pair it with compatible measuring devices such as the Laser HUNTER, HUNTER or GOLIATH. The connection is made via Bluetooth. Afterwards, users have access to various maps based on the gas supply network. Via individual menu functions, users can thus easily record routes or positions of data recordings via GPS, true to coordinates – and even without an internet connection. The GIS data is automatically centred in the process.
Also integrated are digital notes on the sensitivity control of the measuring device, date and time, defects, comments as well as accessible and non-accessible areas such as service line connections. The big plus of digital recording: Users can create their own damage reports for the respective measuring position in PDF format and sign them digitally. In doing so, a classification of the leakage points is possible. "Pi NOTE enables a holistic documentation of gas measurements – simply by drag and drop," says Esders.
Analysis Client brings together data from Mobile Clients
For those who want to efficiently bring together the data collected on site, the Analysis Client is a multi-device tool for downstream evaluation. This enables the bundling of data from different mobile clients. Users can use it to create comprehensive evaluations of all measurement data. With just a few clicks, the merged data can be exported as a CSV or Shape file or a PDF report can be created from it. Further post-processing, filtering and visualisation are possible. Up to 25 users have simultaneous access to the client with the appropriate licence. A system change can be worthwhile even in short term, because Esders charges relatively low licence costs for the use of the GIS software.
Pi NOTE is another element in the digitalisation of gas pipe network inspections. With this, Esders is driving forward the easy availability of measurement data and its processing. "Our goal is to simplify measurement processes with digital tools and to generate added value for our customers," says Esders. "With Pi NOTE we are one step closer to achieving this goal.