We are pleased to have received the "ZukunftsFest" certificate from the Lower Saxony Ministry of Economics, Labour, Transport and Digitalisation for particularly innovative ideas and good practice in the field of digitalisation.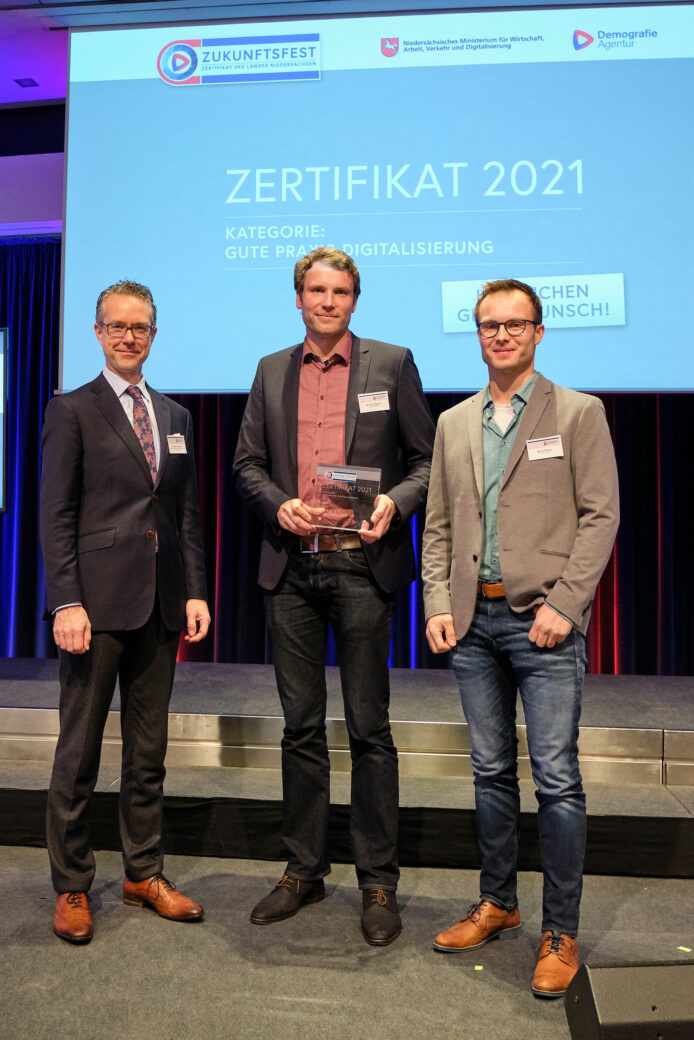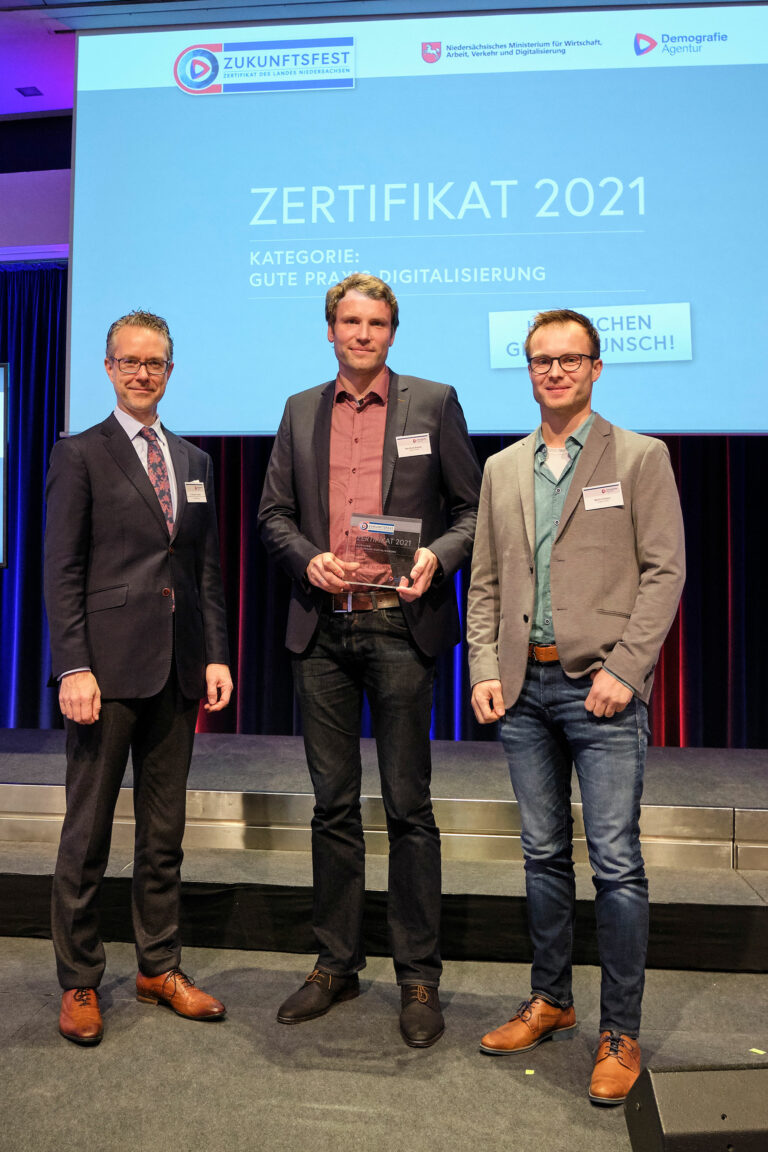 The Zukunftsfest took place on the 22nd of November in the Old Town Hall in Hanover. On behalf of Minister Dr. Bernd Althusmann, Dr. Berend Lindner, State Secretary at the Ministry, ceremoniously presented the awards to 32 organisations from Lower Saxony.
We were awarded for our entire automated and digital production process for new measuring devices. From ordering via our website to production and delivery, the entire process can be fully automated via the customised company software (automatic import of the configured software into the devices) and our automatic warehouse (individual compilation of cases with devices and accessories). The conversion of processes to optimise workflows has been realised in large areas by our agile developer team. The digital transformation is integrated into our everyday work and supports the employees in sales and production (through digitalised workstations for manual assembly and picking of operating orders through the automated warehouse) all the way to shipping. In production, we have introduced the in-house programmed worker guidance and our worker table. To enable smooth communication between the systems, we had to programme an interface between our ERP system and the automated warehouse for automated picking.
We are not only working on the optimisation of our processes, but also on the development of intelligent measuring devices, because the more intelligent the measuring device, the easier the process for the user in everyday work.