Faster inspection of the gas pipeline network is now possible! Our highly sensitive gas detector has now been approved by KIWA Technology B.V. for above-ground leak detection at a speed of 5 kilometres per hour. Our HUNTER is the first gas detector approved in the Netherlands for above-ground leak detection at a speed of 5km/h.
Above-ground leak detection with higher walking speed.
The Dutch guideline NEN 7249, revised 2020, allows walking speeds of more than 3km/h if it is proven that at the higher walking speed leakages are detected that result in a reading of 10ppm.
A higher walking speed offers several advantages:
More efficient and faster detection of gas leaks during above-ground leak detection.
Better working conditions for the leak detector, with a more comfortable walking speed
Higher production capacity, inspecting more kilometres of gas pipeline per day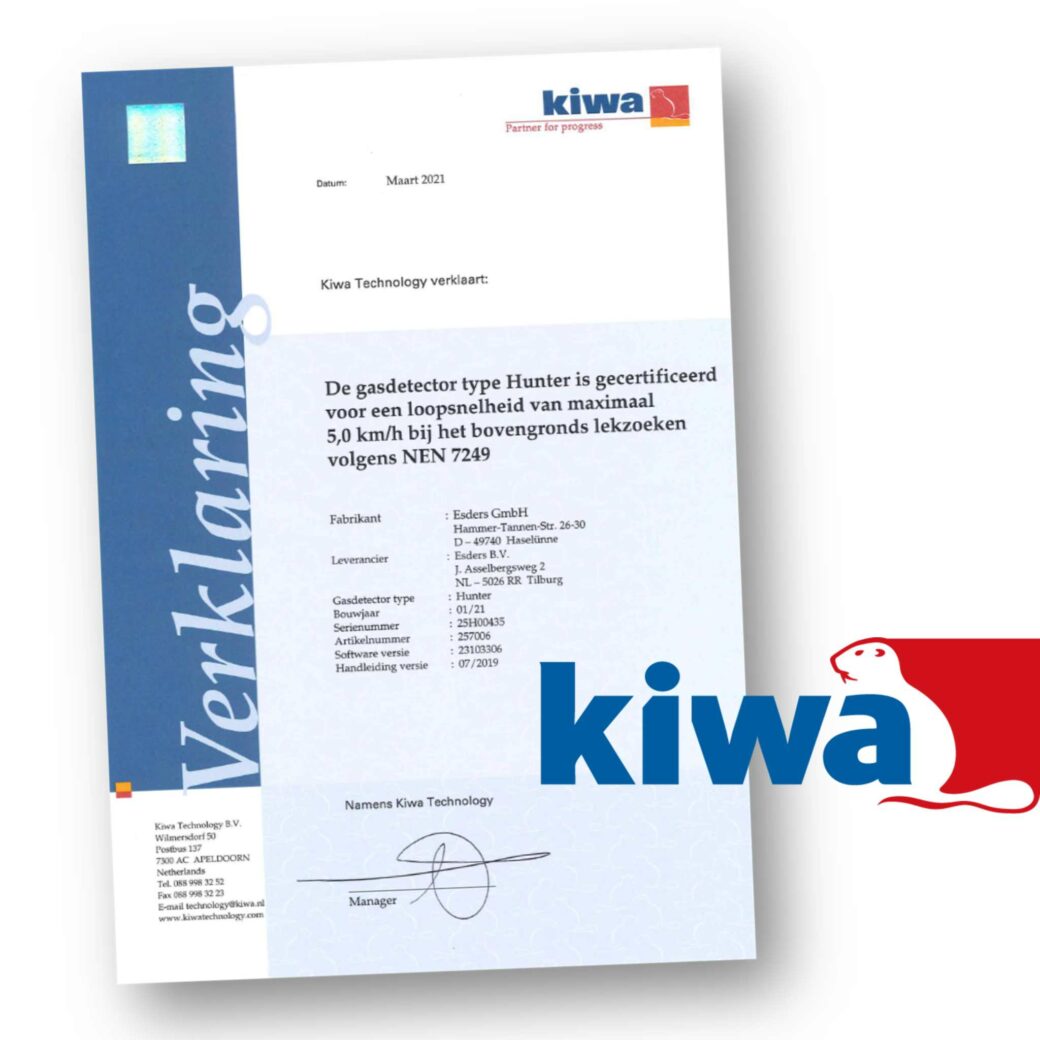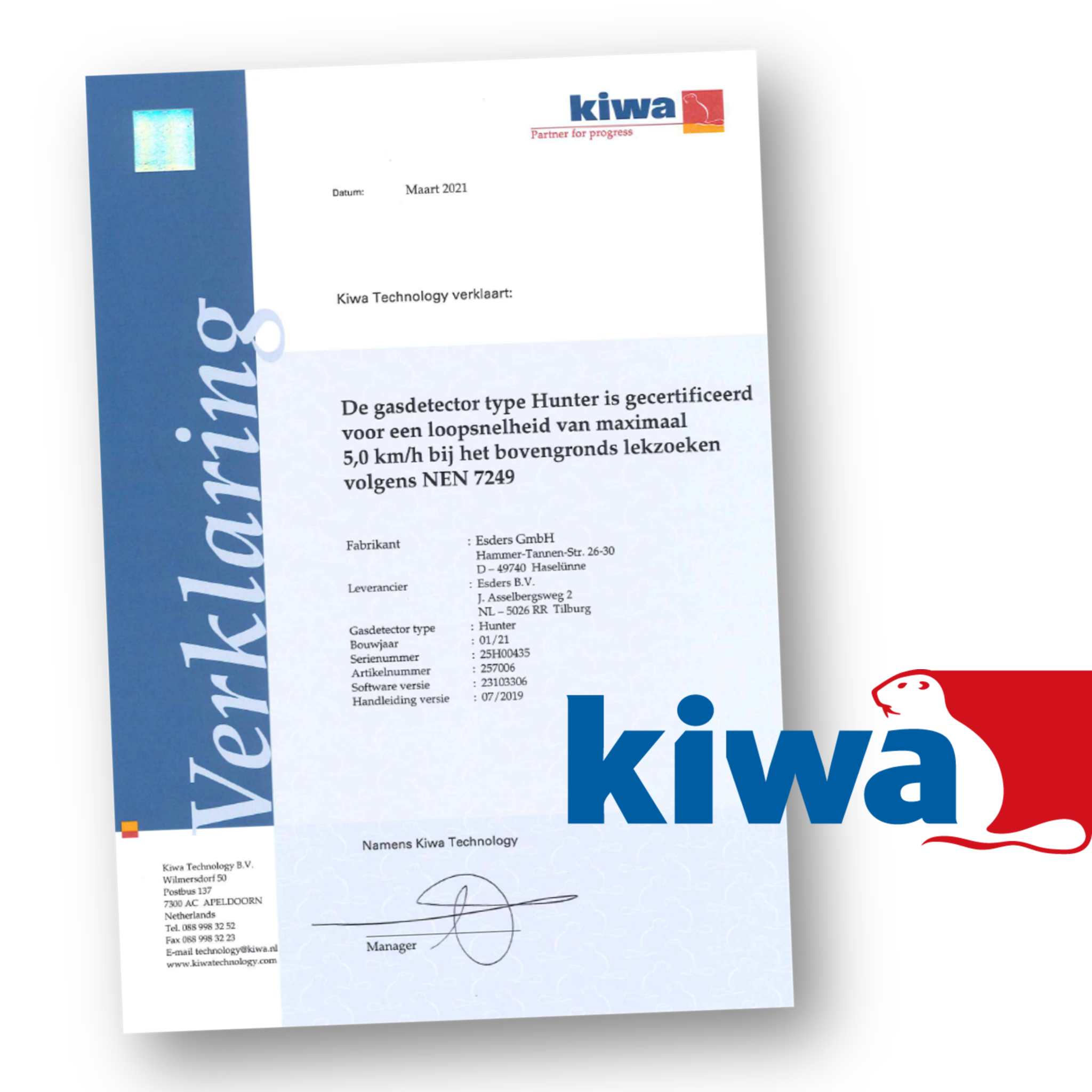 HUNTER - high-sensitivity gas detector
This gas detector is designed for one purpose only: Gas detection. By using specially selected and humidity-controlled sensors, the HUNTER offers unprecedented responsiveness and stability of readings, at walking speeds of up to more than 5km/h. The smallest gas leak is detected and the gas detector receives reliable and easy-to-interpret readings.
The HUNTER has a built-in membrane pump and a rechargeable NiMH battery pack. In addition, the gas detector is equipped with a Bluetooth module so that results of inspection activities can be recorded digitally. Even with Bluetooth data transmission activated, the HUNTER can be used continuously for more than 10 hours. Bluetooth operation is guaranteed even in harsh conditions up to a distance of more than 2 metres.
In combination with the Pi Note app and software, the distance travelled is documented with the measured values and visualised on a map. The data can then be easily read into the PC for further processing or imported into existing GIS systems.
Read all about our HUNTER here or in our blog on Modern gas leak detection.