I know it is hard to believe, but there are situations on construction sites that push our devices to their limits and beyond. These include attacks from bulldozers, sand burials, swimming courses or fire.
In order to prepare our measuring devices in the best possible way for all forms of everyday stress, we also regularly carry out tests and inspections in Haselünne.
Here are a few examples from everyday life on the construction site and we will give you an insight into the internal procedures at Esders.
Warning: If you lack humour, please do not keep reading this article.
Our beautiful OLLI was run over by an excavator on relatively soft ground. It can still be switched on and the alarm works, but safe working is definitely no longer possible with this device, since the housing has cracks. The display is also not convincing anymore.
As a further highlight, we present the DruckTest GaWa "Slimline", where an excavator was also used. The aluminium housing has given in, but the built-in sensor is still in good condition, as the sensor mount is milled from the solid.
Besides the excavator and bulldozers, open fire is a natural enemy of our measuring equipment. The DruckTest GaWa as shown here was in a car that burned out. Surprisingly nobody remembers how exactly this happened. We kindly ask you to stick to the temperature range of the devices.
Not quite properly secured excavation pits sometimes put the highest demands on our equipment. After successfully passing the seahorse test∗ (including a dive), we are now registering the DruckTest memo for the bronze badge.
∗ Every child in Germany should be learning how to swim at the age of four. By passing the swim test we receive the seahorse badge. The next level in swimming class ist the bronze badge, then the silver badge and so on.
Tests for the tough work reality - Please do not try this at home!
Some tests we carry out ourselves in Haselünne with great pleasure, such as the window crash of our OLLI in the development phase. In doing so, we discovered that the mounting of the circuit board in one position is not yet optimal.
Very elegant in the flight phase, but the housing and sensors suffer a lot from the crash.
However, these internal audits were no longer sufficient for us in 2019 and we therefore put together a highly qualified team of experts. Our experts conducted various experiments in the laboratory under extreme conditions.
And in case you have not seen it yet, here are the pictures from our test laboratory.
But joking aside – how we at Esders really test our products
For new products there is a precisely prescribed process from development to delivery and beyond.
New product requirements usually come from marketing, sales or management and are collected by product management and then discussed in detail with the development department.
The next step is to create initial technical documents and develop prototypes. An ATEX expert is already involved here as hardware developer. Not all our products require certification in the field of explosion protection.
With a new housing, handling is very important. While we used to try to build new housings with wooden models or even Lego, a model from the 3D printer can now help to test the handling and, if necessary, make optimizations.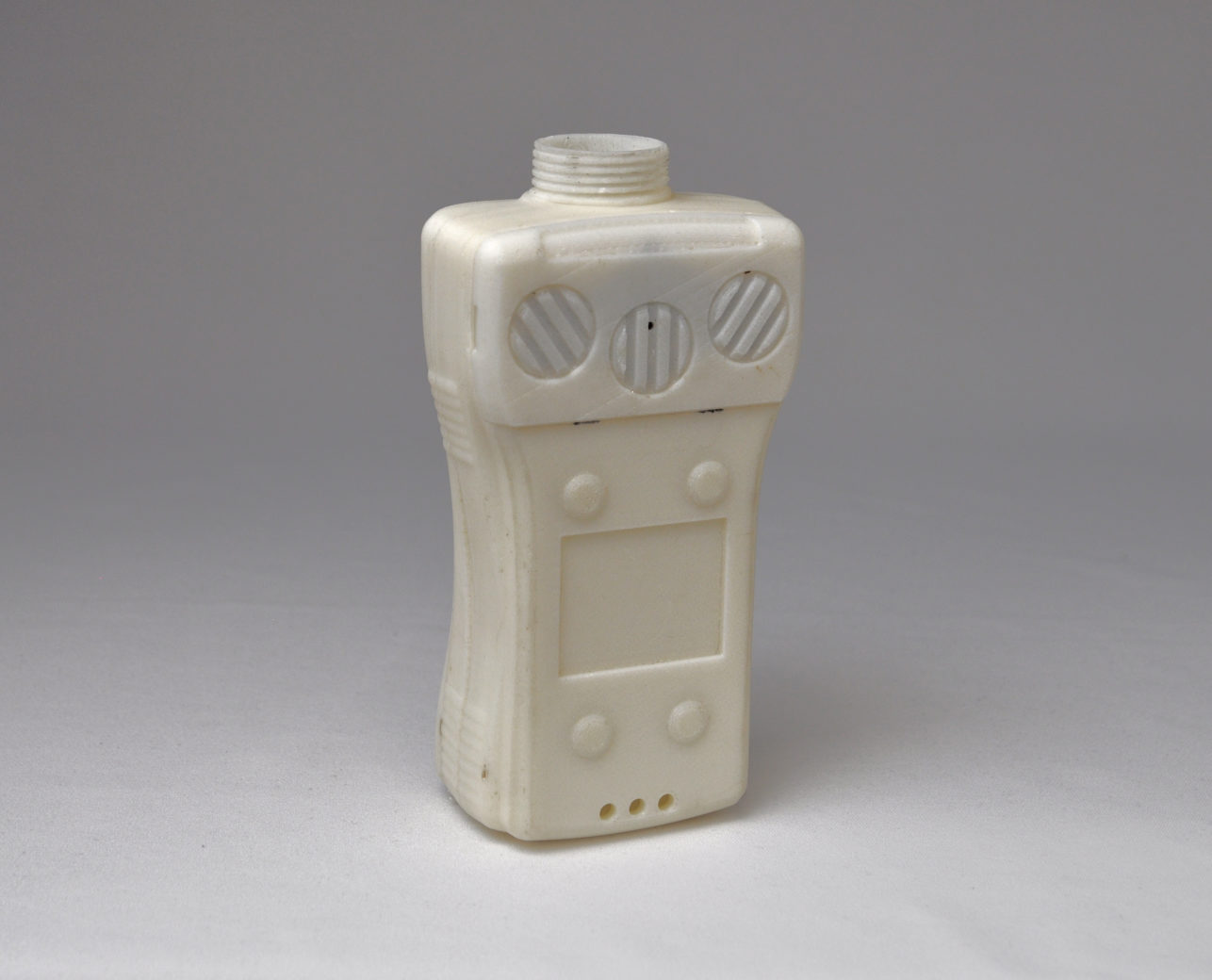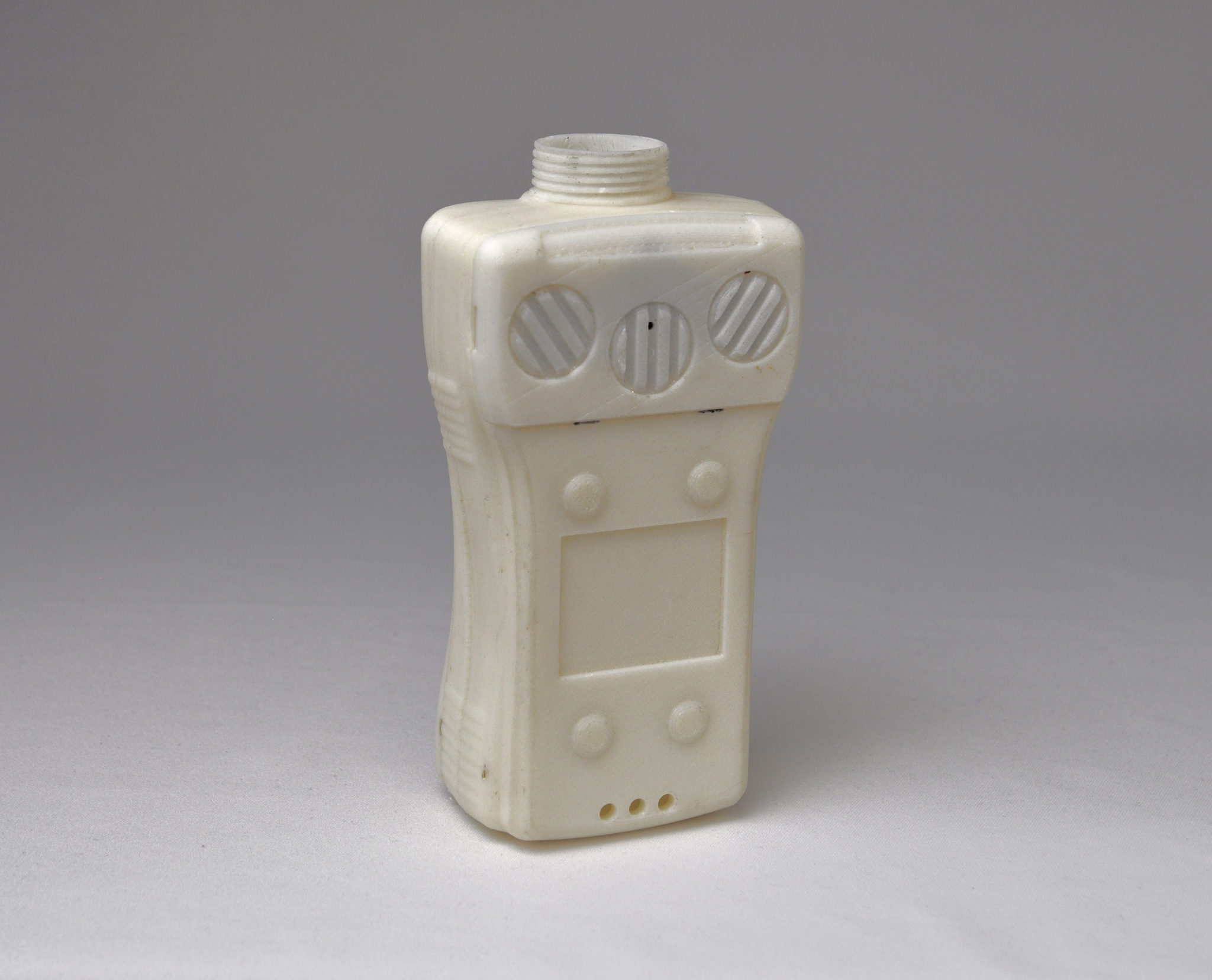 First prototypes are built and tested. Quality assurance (QA) and development are involved in this process. If new sensors are to be installed in a product, which have not been used in other devices in the company, they are tested under different environmental conditions (temperature, humidity, air pressure, gas concentrations) before use.
Functional tests and usability on construction sites
Then we check the measuring accuracy under different environmental conditions (high & low temperatures, different humidity, and different ambient pressure in the climatic cabinet or other equipment).
We check the current consumption in the various menu items and test the batteries and the charging technology.
Afterwards the production and our service department carry out a test of the automatic adjustment & calibration and a test of the customer adjustment.
In a next step we check the data transfer to a PC software or to the cloud (if available).
We also check if the devices are waterproof and a drop test is carried out to check the case for "construction site fitness".
Documentation, technical drawings, circuit diagrams
Extensive documentation, technical drawings, electrical circuit diagrams and other documents for the measuring device are prepared for the external test centre.
The so-called "zero series" is produced by the production department under instruction of the developers involved and by making the necessary technical documents available.
Based on the experience gained during the construction of the first pilot series, "assembly instructions" are created. It is specified in detail how a product is to be built. This is then checked and approved by the ATEX representative and QA tests are installed in production in parallel.
The zero series is again thoroughly tested by QA development (functional & safety aspects) as well as by product management and sales (customer requirements).
At the same time, so-called "prototypes" are already being created and sent to an external test laboratory for testing.
After successful external tests, the EU type test certificate is issued by the external test laboratory.
From now on, all further safety-related changes to the product must be approved by the external testing laboratory, in each case via amendments to the issued EU type test certificate.
If everything is satisfying, series production is launched.
In the ongoing series production, the production sequence remains the same and quality is monitored by the QA production department. If changes are necessary, these can only be carried out after inspection by the ATEX representative. He also checks whether a modification to the EU type examination certificate may be necessary.
Our quality assurance does not end with the delivery of the device.
Many devices come back to our factory for an annual service or are regularly checked by us during our mobile service. In addition, we record any negative customer feedback from technical support as complaints in our ERP system. This provides us with a very good database for assessing the quality of our devices over the entire product life cycle.
So we know quite well which components, functions, etc. still work well after many years of operation and which are not so well anymore and we react accordingly.
It is a long way from the first idea to the product. But only in this way can we take up the requirements of our customers and implement them with high quality. And we want to continue to analyse and improve the processes.
To ensure that this also works for an increasing number of products, we have strengthened the development team to a team of 20 people.
We really enjoy working on new solutions – for you.