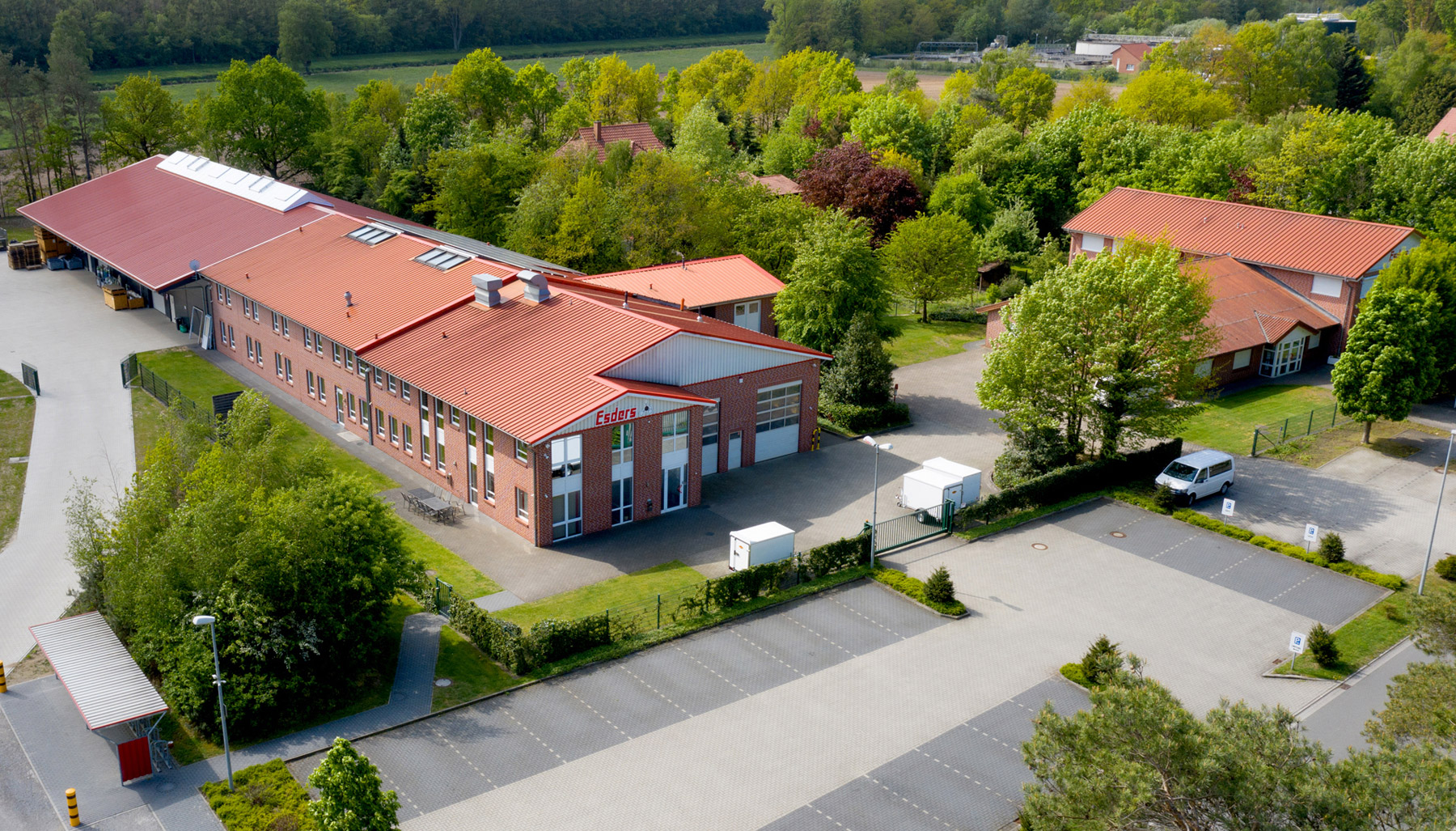 Esders GmbH breaks the 10 million euro mark for the first time, reporting record sales for a milestone birthday 30 years after its founding.
The measurement and testing technology specialist for gas and water supply increased its revenues in 2018 by 8% over the previous year. This was the 20th consecutive year that the family-owned company grew. The development and market launch of two trend-setting products played a decisive role in this growth.
To mark its 30th anniversary, Esders GmbH is celebrating a milestone in its corporate history, with 10.2 million euros, the family-owned company generated eight-digit sales for the first time in 2018. "Constant investments and product diversity are our driving forces. They are essential for the growth of Esders," says Managing Director Bernd Esders.
In 2018, the measurement and testing systems specialist invested more than 1.2 million euros at its headquarters in Haselünne. The company largely covered the costs from its own resources. "This enables us to make investment decisions promptly and independently," explains Esders. The equity ratio as of December 31 was more than 90%.
The most extensive project was the completion of the new 800 square metre extension hall. In addition to a pallet warehouse and the CNC machine park, the new robot-supported automatic warehouse has space in it. This makes a considerable contribution to simplifying logistics processes by processing orders independently: "The robots assemble the individual parts for an order and deposit them at specific output ports where our employees finally assemble them into the finished product," explains Martin Esders. "The automatic warehouse relieves our employees enormously because it relieves them of time-consuming intralogistic processes. They can fully concentrate on their main value-adding tasks."
The development of the gas measuring instruments GasTest delta3 and OLLI made a decisive contribution to sales growth. With them, the family-owned company is ideally positioned for the future. "With our GasTest delta3 gas detector, we have introduced a new software basis as a platform for our devices," explains Esders. "This will enable us to develop products more easily and quickly in the future". At the same time, Esders is pursuing ambitious goals with the OLLI multi-range gas meter: "We not only want to increase our share in our home market of Germany, but also to further intensify our activities abroad. Lower Saxony has had a strong international presence for many years, especially in the Chinese market. In 2018, international business remained at a consistently high level.
Esders expands development team; number of employees increases
In order to further advance research and development, the measurement and testing technology specialist has also expanded its development team. In 2018, a doctor of physics and an electronics engineer joined the 17-member team. The total number of employees also grew: from 108 in 2017 to 112. Currently, the medium-sized company employs 115 people, more than 100 of them at the headquarters in Haselünne.
Contact for Journalists & Editors:
Carsten Hinnah
Sputnik GmbH
Presse- und Öffentlichkeitsarbeit
Hafenweg 9
48155 Münster
Tel.: +49 251 / 62 55 61-20
Fax: +49 251 / 62 55 61-19
hinnah@sputnik-agentur.de
www.sputnik-agentur.de
Christian Wopen
Sputnik GmbH
Presse- und Öffentlichkeitsarbeit
Hafenweg 9
48155 Münster
Tel.: +49 251 / 62 55 61-21
Fax: +49 251 / 62 55 61-19
wopen@sputnik-agentur.de
www.sputnik-agentur.de