Shopping cart
Device technology
Device options
Software
External sensors
Test trailer
Pumps & Compressors
Gas flares
Gas venting pipes
Disinfection
Connection accessories
Test accessories
Charging technology
Transport & Storage
Accessories
Operating instructions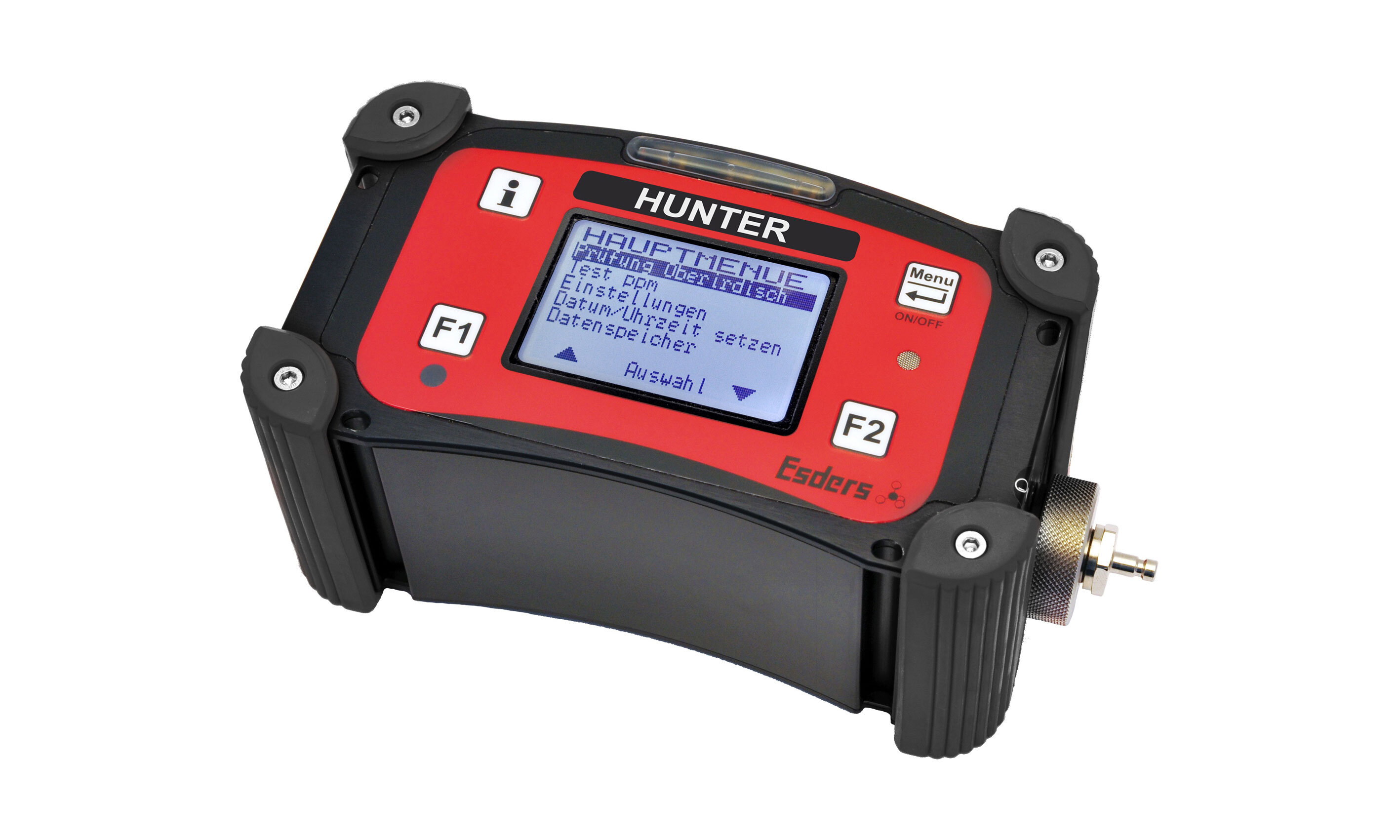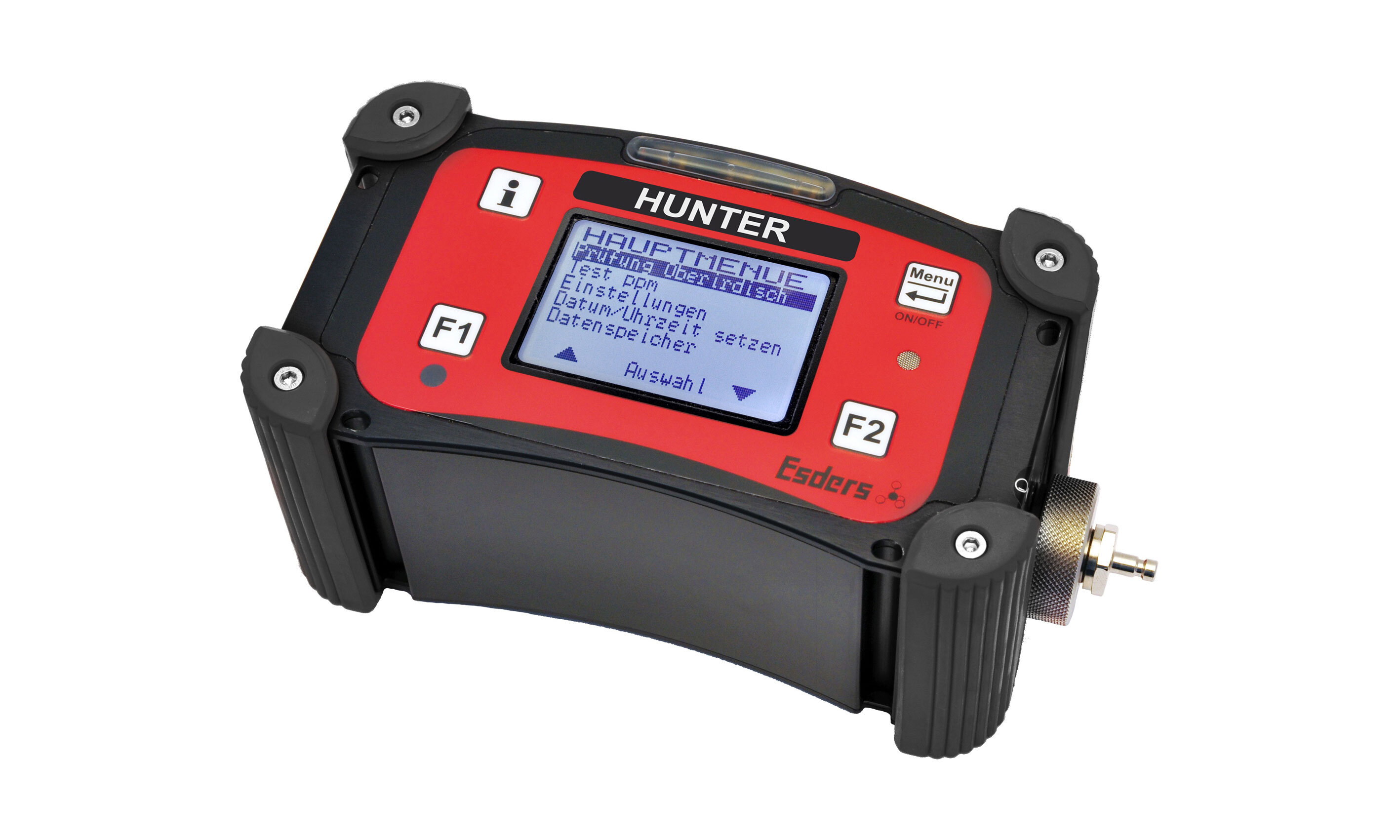 HUNTER gas detector – 251001
HUNTER – gas leak detector High sensitive professional gas detection instrument for pipeline inspection and leak detection. Selected sensors with humidity compensation and high sensitivity for methane. Integrated powerful pump, rechargeable NiMH battery pack and Bluetooth module for online data transfer to tablet computer. Operating time: > 10 hours including Bluetooth-data transfer > 11 hours without Bluetooth-data transfer Measurement range: 0 – 22.000 ppm methane Dimensions: 200 x 100 x 87 mm Weight: approx. 1100 g Temperature range: -10°C to +50°C
Prices for customers after registration
Select the required device options for your device here.
Description
If systematic gas pipeline inspection is your business, Esders is currently offering two new professional tools to help improve performance and results. While some developers are forced to compromise with multi-purpose devices, the new LDAR (leak detection and repair) gas leak detector HUNTER is optimized for just one application – hunting for gas leaks! And the advantages become clear as soon as it is used in practice. The sample gas guidance and sensor chamber have been developed using all our experience. And the interplay between the selected and moisture-compensated sensors has also resulted in unrivalled reaction times and stability of the measured values. Even the smallest gas leaks are safely detected and the gas detector receives reliable measurement values which are easy to evaluate.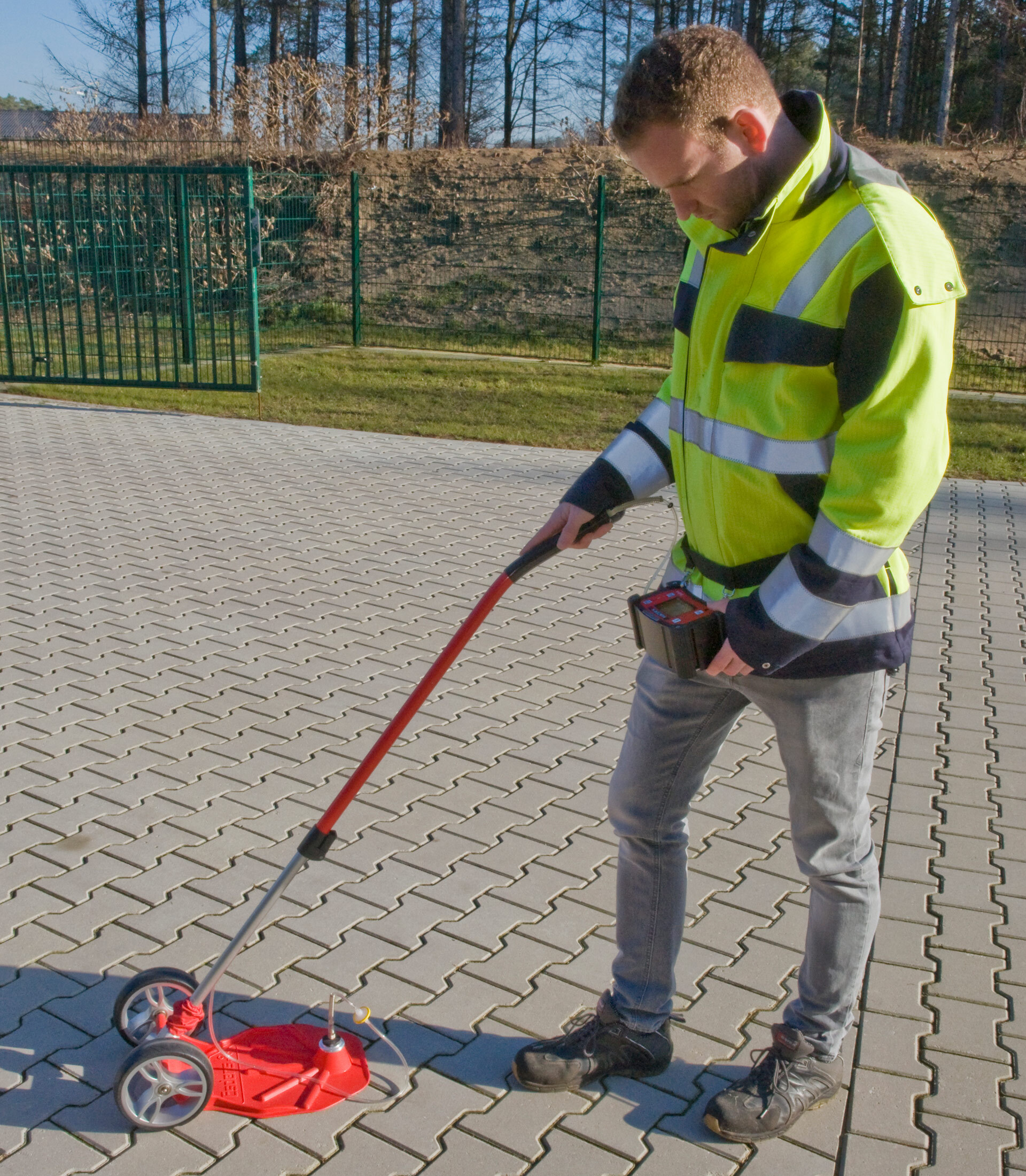 Documentation
As monitoring work is always documented and carried out digitally, the HUNTER gas leak detector can also be supplied with an optional Bluetooth module. Even with Bluetooth transmission activated, the device offers over 10 hours of operating time. The Bluetooth function can also be used reliably under difficult conditions over distances over 2m.
The accompanying PC software reads out the measured value, the pump performance and the battery status and shows this data in a small window on the PC. Alarm thresholds can also be specified and controlled for a "PC alarm". But the HUNTER can also document the measured values independently of the parallel transmission of the measured data. The maximum gas concentration is stored in a specified interval and can be evaluated using the PC1 software. The memory offers a capacity of over 250 operating hours with data storage every second.
Technical data
Display
LCD graphic display 128 x 64 pixels, illuminable Display of measured value, maximum value and bar graph
Power supply
NiMH battery pack, 4,8 Volt, 3,8 Ah
Operating temperature
-10 °C to +50 °C
Operating time (without backlight)
> 10 hours incl. Bluetooth- transmission
> 11 hours without Bluetooth- transmission
Charging
Charging cradle supplied by 12 Volt or 230 Volt
charging time approx. 5 hours
Data Store
Flash memory 4 Mbyte for more than 1 Mio. measurement values
Documentation of the sensitivity tests
Protection category
IP54
ADimensions
168 x 90 x 80 mm without couplings
Weight
approx. 1.100 g, incl. battery pack
Measurement principle
Semiconductor sensor
Measurement range
0 to 1.000 ppm CH4, Resolution: 1 ppm, 5 ppm
0,1 to 2,2 Vol.% CH4, Resolution: 0,1 Vol.%
Response time
T90 ≤ 4 seconds for CH4 (Methane)
Pumping capacity
> 40 l/h, >300 mbar
Downloads
Brochure HUNTER
Equipment
Charging systems Carrying equipment Probes Documentation Test equipment for quick gas test Operating instructions
Spareparts
Filter Spare parts for instrument