Shopping cart
Device technology
Device options
Software
External sensors
Test trailer
Pumps & Compressors
Gas flares
Gas venting pipes
Disinfection
Connection accessories
Test accessories
Charging technology
Transport & Storage
Accessories
Tools
Hoses
Pigs
Ball valves
Elbows, cross pieces & Y-pieces
Threaded double nipple
Threaded sockets
Thread reductions
Filter
Seals
Other
Pigs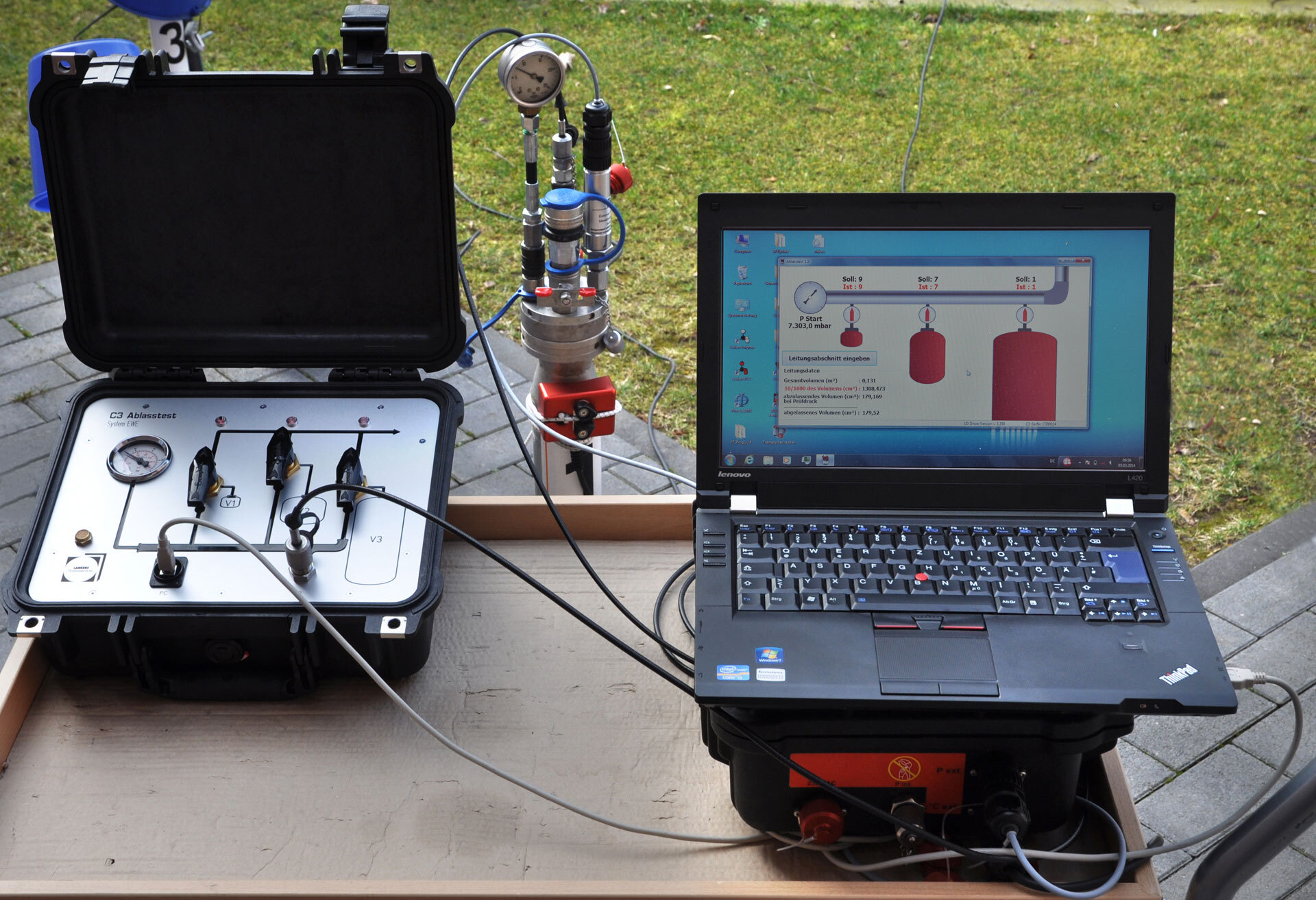 C3 Drainage Case – 222032
Pressure drop test system according to DVGW G 469 system EWE
Pressure drop test case according to DVGW G 469 C3 – System type EWE Scope of delivery: – case for pressure drop test with different volume – software for PC with USB connectiong cable – connecting hose 4 m 1620 – 1620 – connecting adapter with nipple S 2520 for test head – PTB calibration certificate (DAkkS)
Prices for customers after registration
Description
At the suggestion of a large utility company, the so-called "C3 Drainage Case" was developed especially for the German C3 test procedure. This simplifies the draining of the required volume for checking the suitability of the measuring device and the verification of the connected pipeline volume.
The case can be connected to the PC via a USB port and does not require an additional power supply.
As a measuring device, we recommend the DruckTest memo with the special G 469 software and an external precision pressure sensor. However, the case can of course also be used in combination with other measuring devices.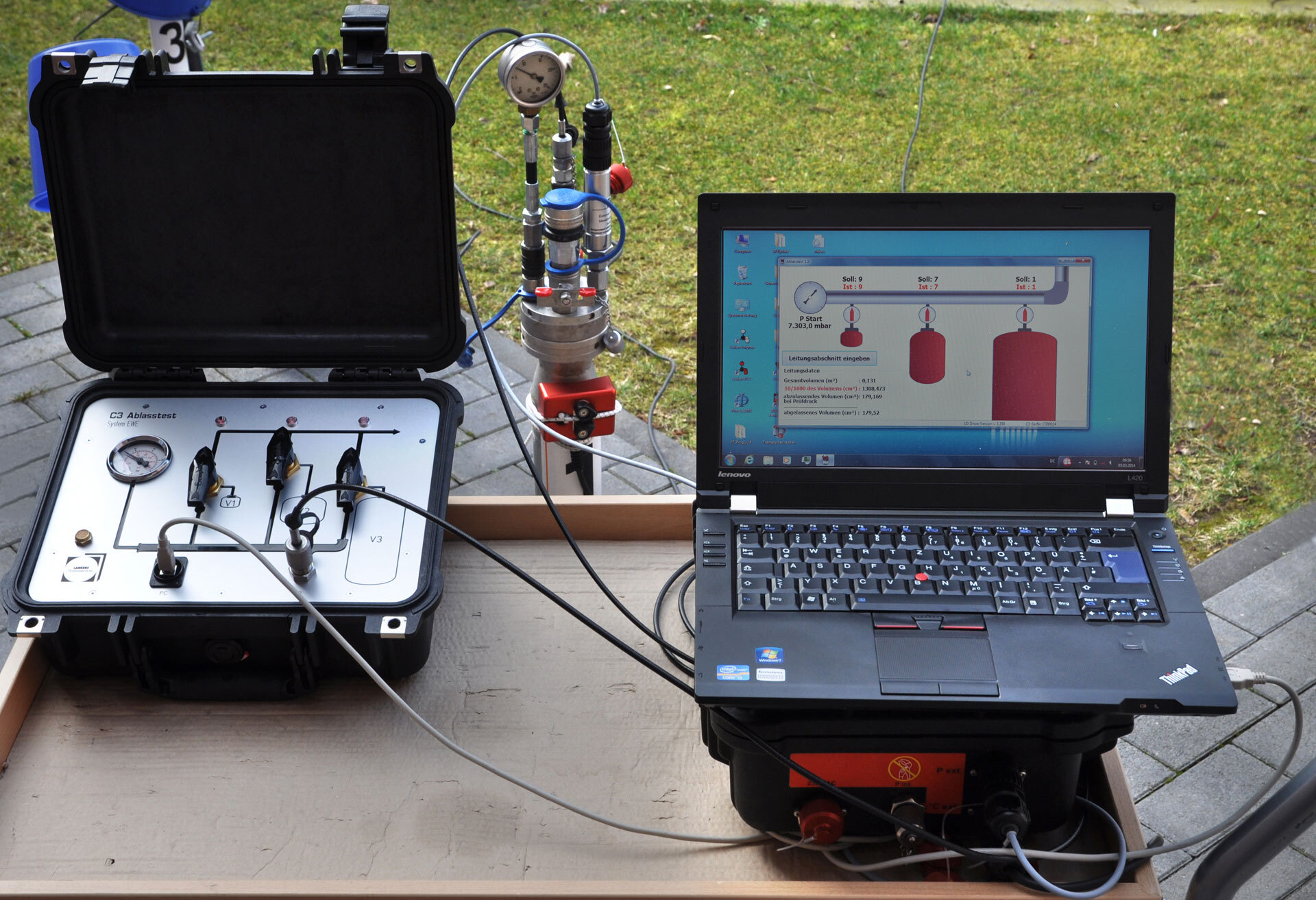 Features
safe and simple physical principle
3 calibrated volumes integrated in the case
clear monitoring and display of the valve circuits
Technical Data
| | |
| --- | --- |
| Scope of delivery | Carrying case, connection adapter Minimess – nipple Series 25, Minimess hose 1620 4m, USB connection cable, CD with PC control software |
| Software | Associated PC-Software for operating systems Windows XP and higher |
| Pressure connection type | Type Minimess Series 1620 |
| Power supply | via USB connection |
| Current consumption | less than 300 mA |
| Pressure range | up to 25 bar |
| Display | Control manometer and multicoloured LEDs |
| Switchable volumes | 3 calibrated, switchable volumes with ca. 1 cm3, 10 cm3 and 100 cm3 volume (see calibration certificate) |
| Operating temperature | -10 °C to +50 °C |
| Dimensions | 350 mm x 300 mm x 150mm |
| Weight | ca. 4,5 kg |