Shopping cart
Device technology
Device options
Software
External sensors
Test trailer
Pumps & Compressors
Gas flares
Gas venting pipes
Disinfection
Connection accessories
Test accessories
Charging technology
Transport & Storage
Cases & inserts
Protective bags
Carrying systems
Accessories
Operating instructions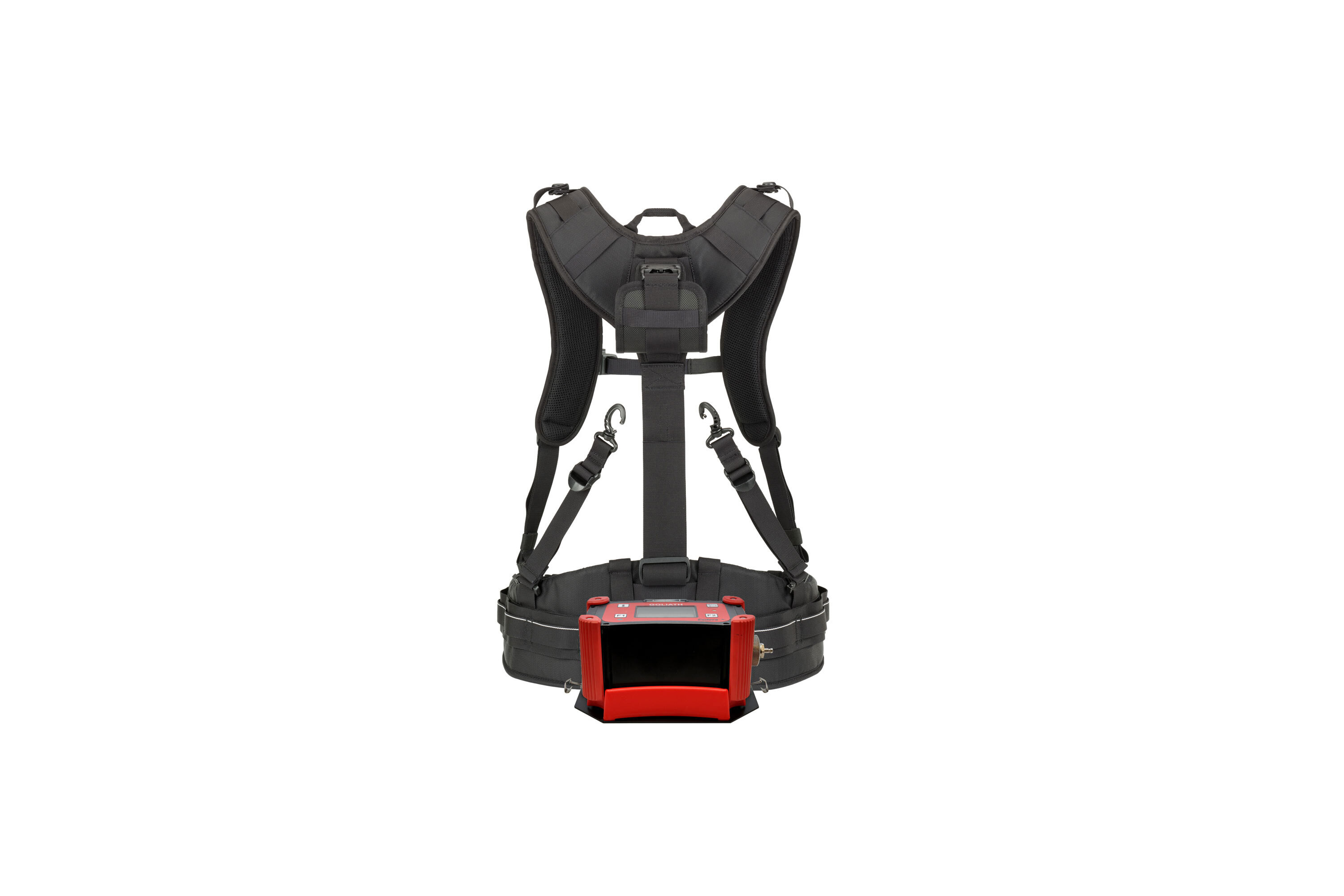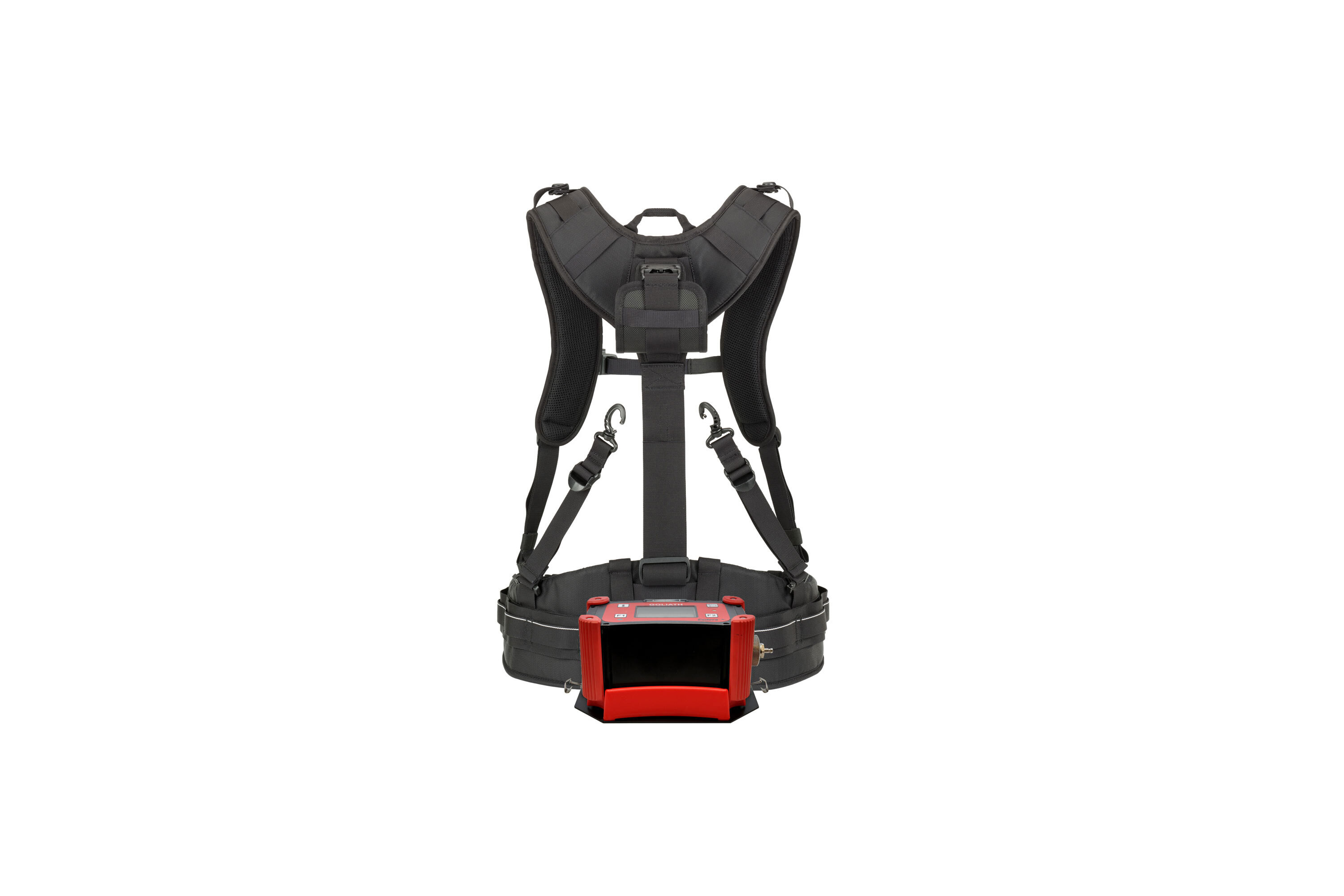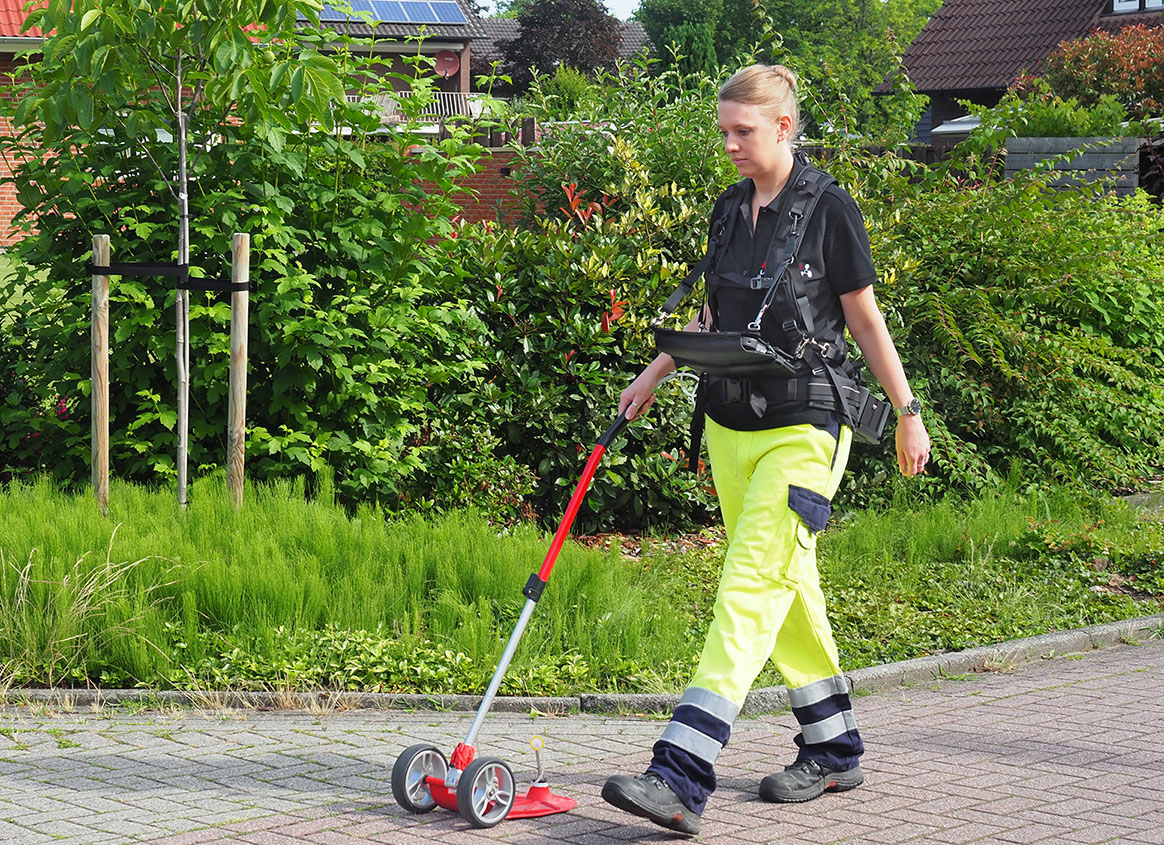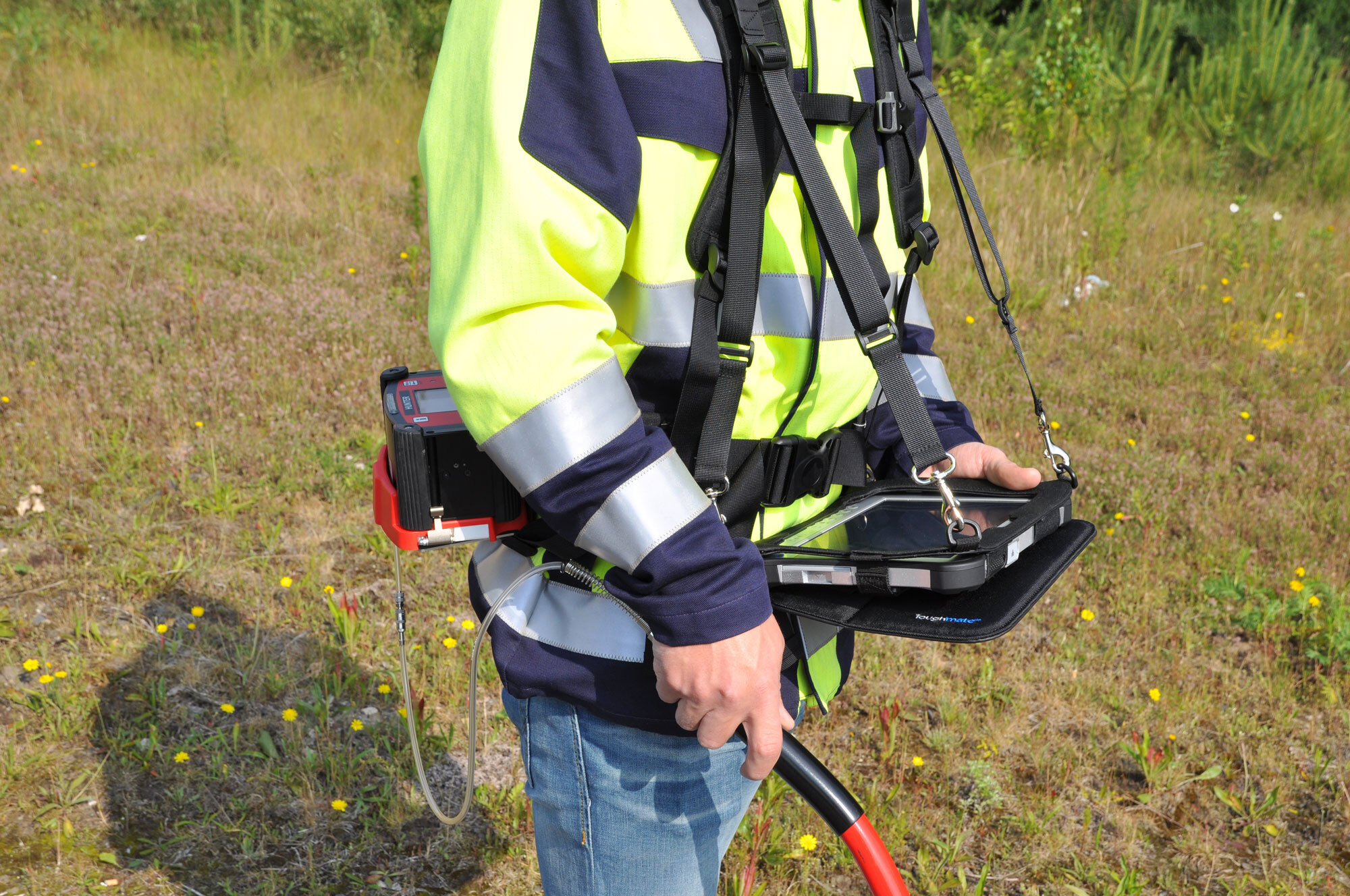 Carrying system gas leak detection – 202061
Carrying system gas leak detection (L/XL)
for hip size 110 – 165 cm Lightweight carrying system for professional gas leak detection. Inlcudes mounting for device holder GOLIATH / HUNTER / Laser HUNTER or communication station Bluetooth and Tablet PC. The appropriate device holder (pn: 202067 or 252023) or communication station (pn: 202060) when using the GOLIATH in combination with the Toughbook must be ordered separately.
Prices for customers after registration
Description
With our professional gas leak detection we offer a complete set for the systematic inspection of underground gas pipes. Alongside the measurement equipment and suitable accessories (e. g. probes, carrying systems, etc.) we also offer an appropriate outdoor PC and a GIS software. Connecting the measurement device to the PC in order to display the measurement readings goes without saying.
Different Esders measurement devices can be used
German DVGW G 465-4-compliant device technology
Gas detection probes for all kinds of surface
Above-ground gas detection with sensitivity in the ppm range
Rugged tablet-PC for use in the filed
Intuitive GIS software
Display of measurement readings via tablet-PC
Bluetooth interface for data transfer
GPS positioning data with up to 50 cm accuracy, even in densely built areas
SBAS, RTX, VRS as GPS correction data connections
Carrying system for special customer needs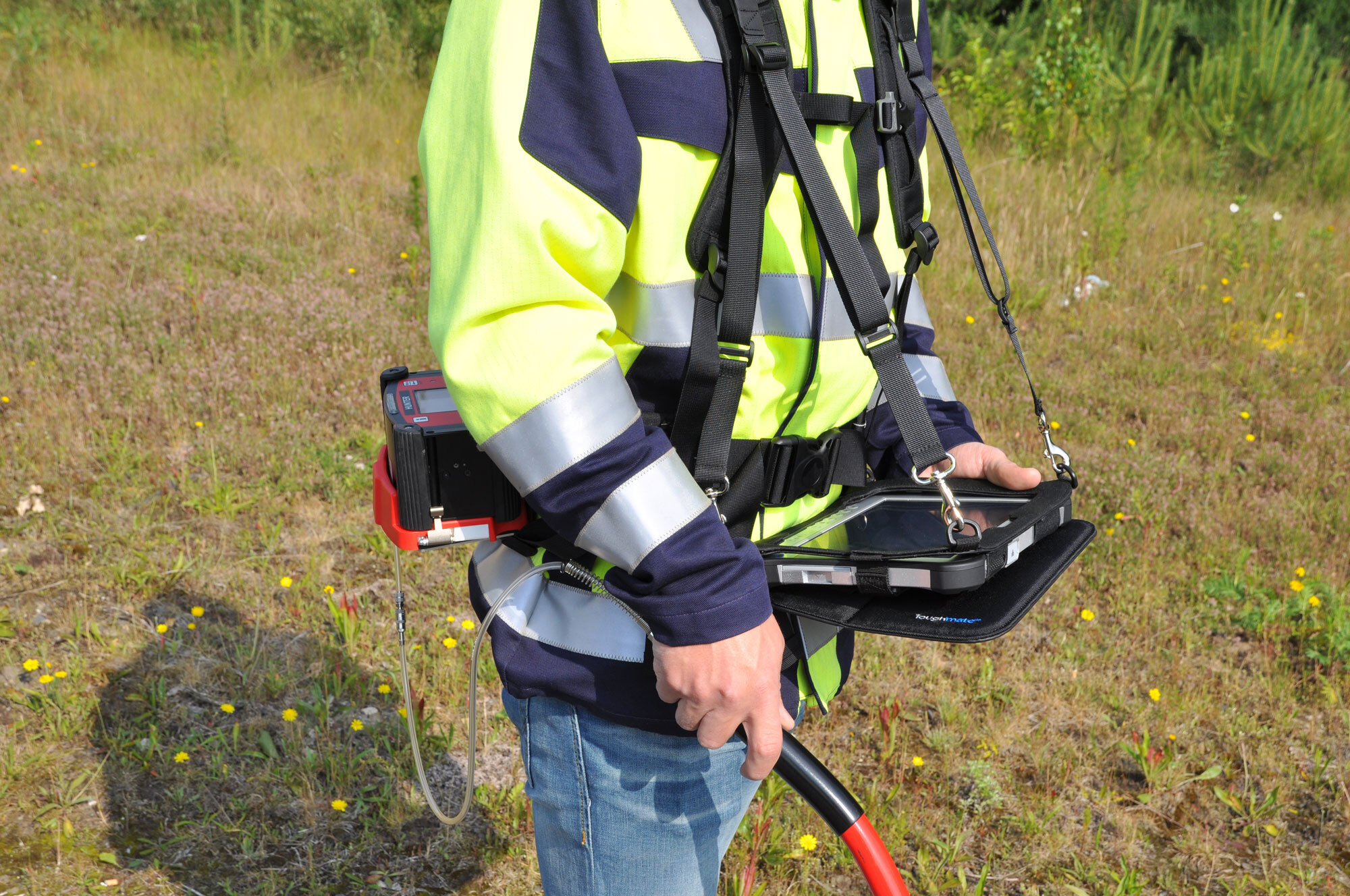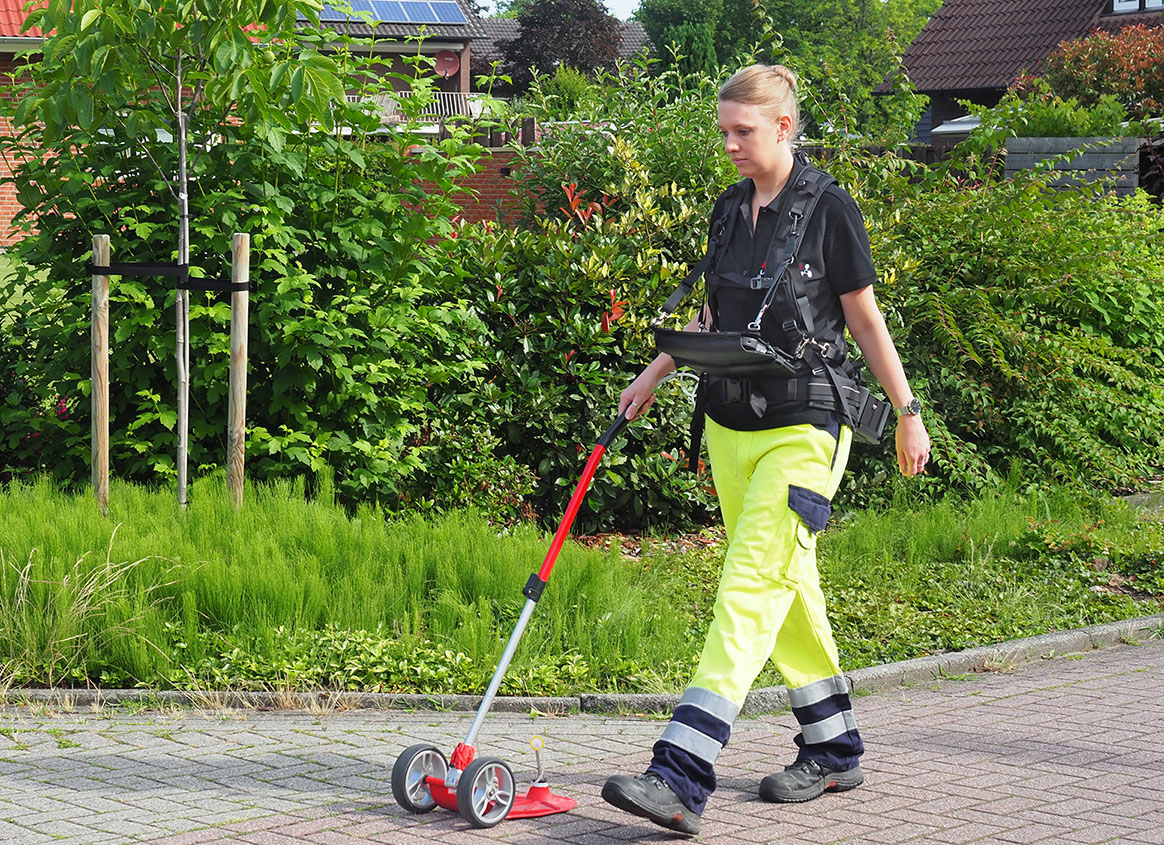 Pre-locating
The number of leaks in our pipeline network has decreased significantly over the last decades. As a result, the requirements for measurement technology for the systematic inspection of gas pipe networks in Germany have changed. This makes effective pre-location during systematic pipe network inspection all the more important.
Usually, the required jobs for the inspection of underground gas pipes can be separated into pre-location and subsequent pinpointing of a leakage. We offer a combined procedure that eliminates the limiting factors. In the course of pre-locating a quick gas analysis (ethane test) is often performed on site to make sure that the detected gas is natural gas and not a biogas. Depending on the classification of a leakage a site inspection of a building may be required for further examination, e. g. in case of a class A II leakage. For all applications, we offer the right measurement device in order to eliminate limiting factors.

For the pre-location of the networks we recommend our specialised device HUNTER , which is designed for this task. With the highest sensitivity, long operating time, appropriate weight and Bluetooth for easy coupling with the tablet, it meets all the demands of today.

As a top class measurement device we recently launched the Laser HUNTER, a highly sensitive and selective gas detection device with innovative laser technology. Cross sensitivity to humidity or exhaust gas can be excluded. Moreover, the Laser HUNTER enables a quick and convenient gas analysis (ethane test) in almost real-time if needed.


Pinpointing
For pinpointing, the combination with our explosion-protected gas warning and gas measuring device OLLI is the best choice due to the changed situation. The OLLI can be used both as a warning device when entering cavities or structures and for measuring methane up to 100 vol.% by infrared. The IR sensor also fulfils the requirements for CO2 measurement according to G 465-4. Due to its low weight of approx. 400 g, it can easily be kept on hand at all times.

The universal device, a combination of the capabilities of the OLLI and HUNTER, is our explosion-proof gas measuring device GOLIATH. In many gas supply companies, it has proved its worth not only for monitoring the room air for combustible gases, but also for detecting carbon monoxide concentrations.

More information on modern gas leak detection according to German DVGW worksheet G 465-1 and DVGW worksheet G 465-4 can be found in our blog.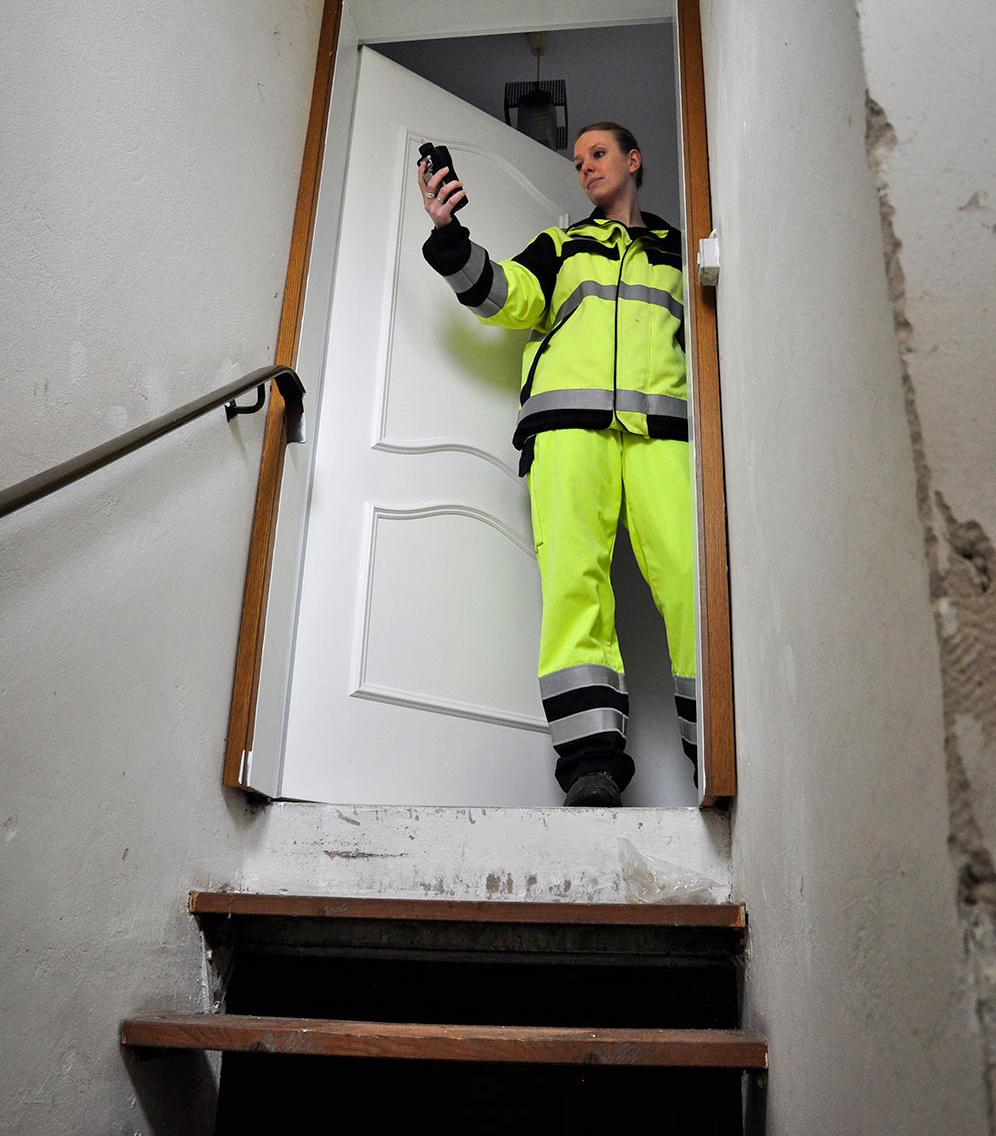 Downloads
207203 System Accessories Professional gas leak detection
Equipment
Carrying equipment Connection accessories Tablet PC GPS receiver GIS solution